Macy's Marches On 2
Macy's Marches On 2
As it steps up its initiatives to celebrate the 90th anniversary, the Macy's Thanksgiving Day Parade presents a powerhouse program packed with entertainment, classic brands, a slice of nostalgia and a preview of the holiday season.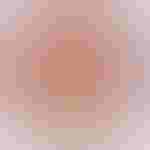 As it steps up its initiatives to celebrate the 90th anniversary, the Macy's Thanksgiving Day Parade presents a powerhouse program packed with entertainment, classic brands, a slice of nostalgia and a preview of the holiday season.

Amy Kule, executive producer, parade and fireworks, annual events and partnerships, Macy's
One of the most popular and most watched entertainment events not only of the year, but throughout the history of the U.S.–the Macy's Thanksgiving Day Parade–is gearing up for a very special milestone as it prepares to celebrate its 90th anniversary. This iconic event, which provides a refreshing and fun escape from major issues and self-interests, puts forth only one primary goal–to entertain and usher in the beginning of the holiday season.
Fundamentally, the Macy's Thanksgiving Day Parade remains the same and subscribes to same philosophy and goals it has had for nine decades, since the very first eight-mile march down New York City's Broadway to 34th Street, which ended at the now famous and architecturally recognizable entrance to the R.H. Macy Department Store, where its windows are still adorned with colorful displays that reflect the holidays and all its relevant themes.
The original ad, circa 1924, proclaimed: "Today is the Day! Big Christmas Parade. Welcoming Santa Claus to New York. A tremendous pageant of tableaux, comedians, tragedians, elephants, bears, camels, monkeys, clowns, brass bands and everything that makes a real circus parade so dear to everybody."
The message was simple and clear back in the early days of the parade, and except for a few tweaks to the name, the original circus theme and live animals it had when it first marched down Broadway, the Macy's Thanksgiving Day Parade has stayed the course, remained relevant and grown immensely.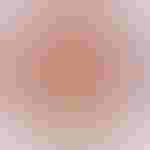 It has spawned numerous spinoff events, established many brand partnerships, created a showcase for pop culture and entertainment and produced a platform for licensing and merchandising. While there is no active distribution of products during the actual parade, the event has proven to be a strong marketing and promotional strategy for many brands.
In fact, NBCUniversal, which once again is broadcasting the parade live on Thanksgiving Day and is also airing a special historic look at the event on the evening before the big day, describes it as "America's most beloved procession."
"While the parade changes every single year with different entertainers, different floats and different bands, at its core it's relatively the same," says Amy Kule, executive producer, parade and fireworks, and group vice president, annual events and partnership marketing, Macy's. "For the three hours that it is on television, you will not get shocked. So if you have the family with you, there is something for everyone. As corny as it sounds, it's something we take great pride in.
"One of the most important things about the parade is that it is one of a few fun, live entertainment events, and you can count on it every year to be a reflection of what's going on in America from an entertainment and promotions standpoint. Sometimes it reflects the politics and temperature of the country, as well," adds Kule. "But at its core, and what people want to see, is tradition. From 1924 to now, that sense of holiday tradition and family is woven through the fabric of the Macy's Thanksgiving Day Parade, and it still contains the things that drive American interest. From the little kids who are on the floats to the ones who are entertaining or those that appear in the marching bands, it's that sense of tradition and comfort of knowing what you are going to get."
As the Macy's Thanksgiving Day Parade celebrates its 90th year, Kule is also celebrating a special milestone–it has been 20 years since she joined the Macy's Parade team. Kule has logged tens of thousands of miles traveling to visit other events, meeting key clients and, of course, walking the infamous 2.5-mile parade route. While her demeanor may appear to be all business on the surface, you know she is bubbling with a sense of pride, excitement and accomplishment on the inside, not only for herself but especially for the events team and the thousands of Macy's volunteers who are the foundation of making it all come together seamlessly and effectively.
Kule remains focused on the key goal of making every parade the best possible event it can be. She has overcome and survived every situation Mother Nature (and others!) have thrown her way and no matter what, the end result is the same–three hours of non-stop entertainment and experiences.
The Macy's Thanksgiving Day Parade can easily be called a marketing juggernaut considering the fact that more than 3.5 million spectators attend the live event and more than 50 million viewers tune in to the NBC broadcast, which the network has aired since 1948. And through various promotional events in Macy's stores throughout the U.S. and other partner promotions, the events team reaches millions of consumers throughout the year and in the weeks leading up to Thanksgiving Day.
In addition, Kule has spearheaded the expansion of ancillary parade events, as well.
"We have done a lot to expand the footprint over the past several years, which at its core used to be simply a one-day event," says Kule. "We want to make it more sharable and interesting to a wider audience."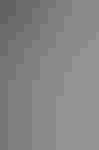 Other events include a "test fly" day in the beginning of November when the floats and balloons are tested; an "unveiling" of all the floats and balloons; the "night before" celebration when all the balloons are inflated; plus, more than 40 in-store special events that feature parade partners, photo opportunities and various products. Kule says the parade team also works with Macy's to merchandise various products including the parade's signature snow globe, which will highlight the 90th anniversary this year. She says the products sell out every year.
The parade team has launched a new interactive website, app and parade emojis and has stepped up its social media efforts, highlighted by a parade countdown.
In addition, a new book was released in September that features the 90th anniversary of the Thanksgiving Day Parade, published by Rizzoli, with photography by Matt Harnick and from Macy's archives, text by Stephen M. Silverman, a foreword by New York State Governor Andrew M. Cuomo and an afterword by Terry J. Lundgren, chief executive officer, Macy's.
"We do as much as we can to tell the story without ruining the surprises of parade day," says Kule.
For the 90th anniversary celebration, there are several new initiatives that will be featured in this year's event. Among the highlights:
Felix the Cat–This classic character from DreamWorks Animation will make his return. "Felix the Cat has a very strong history with the parade and was actually the first licensed character in the parade in 1927," says Kule. "This may give DreamWorks the ability to re-launch a character that doesn't have a lot of energy behind it. If this influences other characters to return to the parade, I will be very pleased."

Trolls–With the launch of DreamWorks Animation's Trolls property, a major promotional tie-in with Macy's and the movie debuting in early November, the new Trolls giant helium balloon will feature the film's characters Poppy, Branch and Guy Diamond marching down Broadway.

Kings Hawaiian–The food company, founded in Hilo, Hawaii, in 1950, will sponsor a float that showcases the spirit and natural beauty of the Hawaiian Islands.

Girl Scouts of America–The organization will debut its first float this year that focuses on "building a better world" with girls climbing a giant 3D puzzle and connecting its pieces.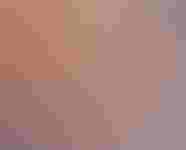 The other balloons and floats reflect a very impressive list of the world's top licensors and properties:
Balloons include Sanrio's Hello Kitty, Pokémon's Pikachu, Mattel's Thomas the Tank Engine, Saban's Red Power Ranger, The Weinstein Company's Paddington, Rovio's Angry Birds, Fox's Scrat and His Acorn from Ice Age, Nickelodeon's SpongeBob SquarePants, Activision's Skylander's Eruptor, The Elf on the Shelf, Sinclair Oil's Dino, McDonald's Ronald McDonald and Pillsbury's Dough Boy.

Floats include Nickelodeon's Teenage Mutant Ninja Turtles, Sesame Workshop, Sprout, Gibson Brands, Peanuts and Snoopy, Build-A-Bear Workshop, Domino Sugar, Ocean Spray, Cracker Jack and Planters.

Ballonicles, which are balloons attached to a bicycle, include the Aflac Duck, Trycaloon Tough Guy and Bulldog, Universal Orlando Resort's Nutcracker and Mouse King.

Novelty Balloons include Macy's red Believe Stars, Harold the Policeman and Harold the Fireman, Charlie, Kit and C.J. Holiday Elves and Happy Hippo.
"It's all about the emotional attachment that people have with a brand," says Kule. "It's a delicate balance between marketing and entertainment."
According to Kule, what has changed most about the parade are the things that people don't notice.
"We are a lot more organized then we were 20 years ago. From an operational standpoint, the behind-the-scenes process, from registering people to getting them into their costumes and ready to go, has become a fine-tuned machine," says Kule, crediting Kimberly Montgomery, who handles all the costumes for the parade. "I remember 20 years ago, if you were in the parade you would just show up, find something that fit and you kind of just knew where you were supposed to go and be part of a particular group. Now it's run with military precision, everything is computerized and everyone knows exactly where they need to be. Montgomery dresses and undresses 2,000 people beginning at 5 a.m."
Another part of the parade that has really changed, according to Kule, is the technology.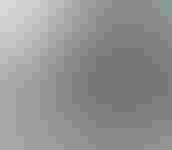 "Technology now enables us to do a lot of things with balloons we weren't able to do in the past," she says. "There are now balloons connected to moving vehicles and bicycles, a 360-degree view of portions of the parade with special camera positions along the parade route that you don't see on television. There is also the possibility for VR technology in the future."
In so many ways it's a dream job, hobnobbing with well-known celebrities and executives and planning such an important event that represents the traditions of America. But for Kule, it's really about the special people, heartwarming stories and unsung heroes that have made this event so special and memorable for her throughout her 20-year tenure.
"I tend not to look back so much, but to look forward and think about what's coming," says Kule. "I'm totally focused on the future. I joke with the parade team telling them that what we are going to do the day after the parade is to discuss what we will be doing over the next 10 years gearing up for the 100th anniversary."
Subscribe and receive the latest news from the industry Article
Join 62,000+ members. Yes, it's completely free.
You May Also Like
---