Keeping an Eye on Gen Z's Brand Values
Keeping an Eye on Gen Z's Brand Values
How the newest consumers consume.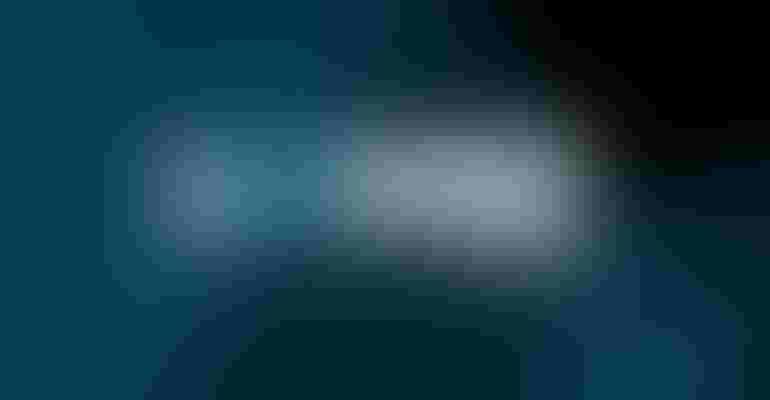 "Talking 'bout my generation." "The generation gap." "It's a generational thing." However we may look at ourselves, we're all part of one generation or another. Historians generally agree that generational naming began in the 20th century. But what's in a name? While some may downplay the supposed age-based distinctions, there's no doubt that marketers are paying attention and making strategic and tactical decisions accordingly. 
Today, five generations make up most of our society. Although some age ranges vary depending on who's discussing the topic, these are the generally accepted birth years for each generation: 
Millennials: Born 1977-1995 

Generation X: Born 1965-1976 

Baby Boomers: Born 1946-1964 
Each generation is ascribed different traits and seems to follow different behavioral trends. And each generation has an active role in the marketplace. Gen Z, with members ranging from 10-25-years-old, is becoming a force in the retail landscape. The recent NRF Big Show featured two sessions addressing generational trends. "Meeting Gen Z where they are: Where brand values meet omnichannel connectedness," discussed how emerging brands are captivating Gen Z and the ways they're staying connected. "Building brand loyalty: Why it looks different between generations," spoke to brand loyalty and how people from different demographics respond in many ways and why understanding different age groups is key to building brand loyalty. 
Brand loyalty, or lack thereof, is surprisingly strong among Gen Z. According to new research from Qualtrics XM Institute, Gen Z'ers are the most likely to be upset by a recent interaction with a company or organization and are the least likely to recommend a brand. And they're vocal when they're unhappy. According to that same study, Gen Z was the most upset by their interactions with federal agencies (only 13% gave a positive rating), followed by investment firms and airlines. Gen Z gave the highest ratings to social media and retail stores. 
Gen Z is an emerging force of trendsetting consumers who influence the purchasing behaviors of older generations. Gen Z cares about COVID-19 and safety protocols; Gen Z adults are twice as likely as Baby Boomers to stop purchasing from a brand because of insufficient COVID safety measures (30% vs. 14%), but they are three times (42% vs. 14%) as likely as their grandparents to start purchasing from a brand with COVID safety measures, like mask requirements or curbside pick-up (Source: Qualtrics XM Institute). 
Among other things that are increasingly important to this up-and-coming segment are the environment, sustainability and social issues. Gen Z is also more likely to be familiar with the brand values of the products they buy and more likely to say the brands they purchase from are doing enough to address societal and environmental issues. Both Gen Z and Millennials are active in supporting sustainability, with roughly half using greener transportation options and changing their daily habits to reduce their environmental impact. (Source: IBM) 
And while 44% of consumers are willing to pay a premium for grocery products that have sustainable packaging, this is more pronounced among Gen Z (64%) and Millennials (54%) than older generations like Boomers (30%) (Source: Business Insider). 
According to the NRF, consumers are using a mix of digital and in-person channels to build their own shopping experiences – more than one-third of Gen Z primarily opt for this hybrid mode of shopping. According to a recent study by IBM, 58% of Millennials and 56% of Gen Z consumers use mobile apps and web browsers to shop. And the majority of Gen Z (57%) and Millennials (59%) still shop in stores at least weekly.  
In a recent Robin Report, author Pam Danziger talked about how she believes Gen Z will help shape the luxury market in the future. She says this is a generation that is very intentional with their buying power. "They weigh every purchase and give careful consideration whether a particular brand is one that they want to do business with. Many more factors, besides features, benefits and price, influence their purchase decisions. Aspiration is part of it, but so are many others, like a brand's purpose, mission and position on things that matter most to them." 
Gen Z is also more likely to order directly from a brand, according to Business Insider. More than two-thirds (68%) of Gen Z and over half (58%) of Millennials have ordered products directly from brands in the past six months, compared to 41% on average across all age groups. And 72% of all shoppers expect to have significant interactions with physical stores once the pandemic subsides – up from 60% pre-COVID. This is according to a new Capgemini Research Institute report, What Matters to Today's Consumer, which reveals the far-reaching impact of the pandemic on consumer behavior and preferences. 
Subscribe and receive the latest news from the industry Article
Join 62,000+ members. Yes, it's completely free.
You May Also Like
---