Is Black Friday Still a Thing?
Is Black Friday Still a Thing?
What will the traditionally frenzied holiday shopping kickoff look like this year?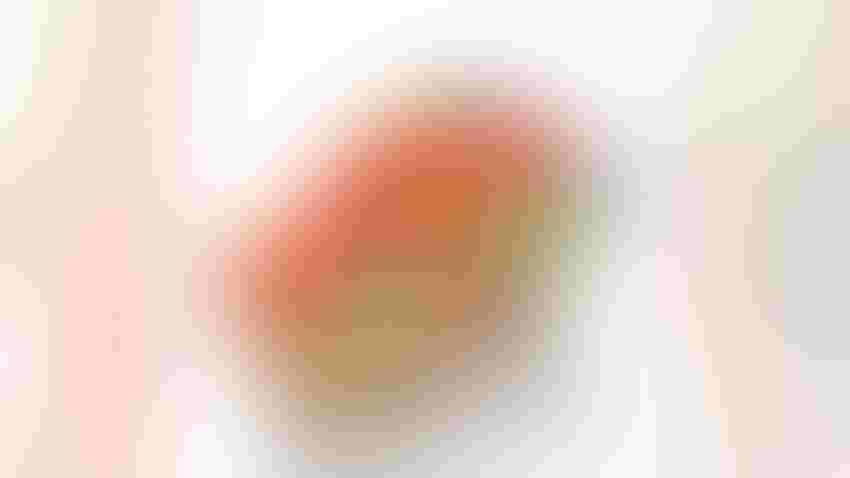 Christmas presents.
Peter Dazeley/Getty Images
For many, it's a family tradition: getting up obscenely early the day after their turkey/tryptophan coma and heading out into the pre-dawn to stand in line eager to bag the hottest bargains and most-wanted gifts. Black Friday, the day after Thanksgiving, typically marks the start of the holiday season and is traditionally one of the busiest retail days of the year. But as License Global reported last month, many consumers have already begun their holiday shopping. Rather than try to snag all the best deals in one day, many are opting to spread their shopping throughout the season. The NRF reports that, given concerns around inflation, 46% of holiday shoppers planned to start browsing or buying before November. Consumers gave several reasons for shopping early, including:
Spreading out their shopping budget
Eliminating the stress of last-minute shopping

Prices and promotions too good to pass up

To not miss out on specific items
In fact, this year, according to the NRF, only 25% of consumers felt it was better to wait for deals that might come later in the season. And a new online survey about holiday shopping  by Drive Research indicates that only 32% of people said they will shop in person on Black Friday – a 9% decrease from 2021. People seem less interested in camping out overnight for a chance at substantial savings.
In fact, of those Black Friday shopping in-person this year, 46% will not wait in a line that is more than 30 minutes to enter a store, and 32% are only willing to wait 30 to 60 minutes.
Shifting Trends
Ankura Consulting, a global services and advisory firm, published the results of its 2022 Holiday Consumer Spending Survey conducted by its  Performance Improvement Practice. The survey, which polled 1,042 individuals across the U.S., reveals key insights for retailers and the economy. The survey seemed to verify the changing holiday shopping preferences toward shopping earlier in the season. Approximately 66% of respondents plan to start their holiday shopping before Black Friday, with 25% stating that they've already started shopping as of mid-October and another 18% planned to start before the end of October.
But aside from all the shoppers who've already started, there are still plenty who will wait until after they've had their turkey dinners to start their Christmas shopping. 
While lots of shoppers have tried to stretch out their budgets by tackling their seasonal lists early, shoppers still consider Black Friday the best day for finding holiday deals, according to research from the NPD Group. 
"There is hope for Black Friday, with a likely increase in traffic this year, and more conversion from looking to buying," says NPD's Marshal Cohen in a blog post. 
For many people, one of the lingering "symptoms" of COVID-19 is the desire to get out of the house and experience things. And during the holiday season, that translates to in-person shopping. Drive Research also found there are still plenty of people who want to get out and shop bricks-and-mortar on Black Friday. Target and Walmart are obviously top on the list of stops, but shopping malls will see traffic, too. Shopping malls were the third largest retail location shoppers reported they'll be visiting on Black Friday (34%), behind Target (58%) and Walmart (62%). 
Yes, Virginia, It's Still a Thing 
A beast of a day like Black Friday isn't headed timidly into holiday retail irrelevance. In fact, there's plenty of fuel remaining in its belly. UserTesting released the findings of a survey of more than 2,000 American shoppers that also seemed to indicate the return of the Black Friday shopping tradition.
The survey revealed that:  
More Americans miss the chaos of in-person Black Friday shopping and twice as many consider it a tradition over consumers from the U.K. or Australia

Despite inflation, consumers from the U.S., Australia and the U.K. expect to spend the same or more on holiday shopping this year 
Ankura also found that over 50% of those surveyed said they will be shopping in-store on Black Friday or online for Cyber Monday. Price Waterhouse Cooper surveyed 4,000 consumers for their Holiday Outlook 2022 survey. Of those, 20% of the respondents said they're planning to shop on Black Friday. And only 17% said they're planning to wait until after the Thanksgiving weekend to shop for the holidays. Forty-one percent of PwC survey respondents said they're waiting for the discounts retailers will offer between Thursday through Monday of Thanksgiving weekend to make most of their holiday purchases. 
So, while certain factors have contributed to tempering Black Friday Fever to a degree, it remains a formidable presence in our holiday shopping timeline. 
Subscribe and receive the latest news from the industry Article
Join 62,000+ members. Yes, it's completely free.
You May Also Like
---