How HEAD is Creating a Global Retail Strategy
How HEAD is Creating a Global Retail Strategy
Find out how the retail arm of HEAD is reaching its customers through licensing.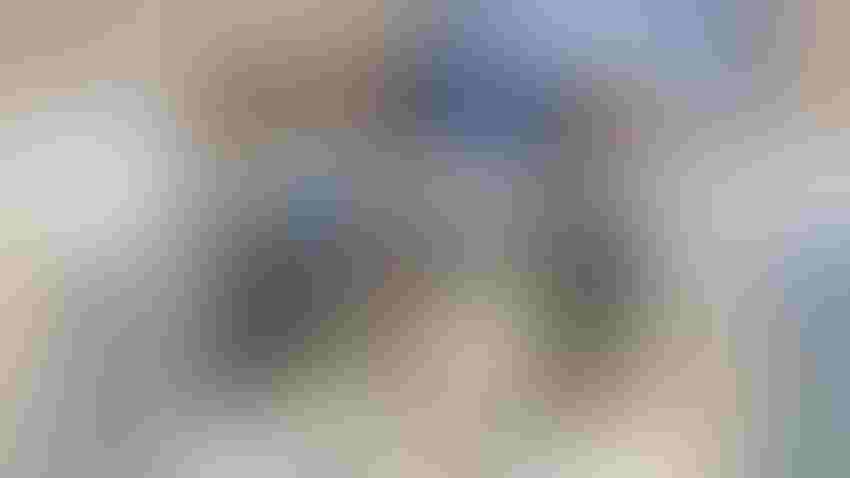 License Global recently spoke with Giuseppe Faranna, vice president, licensing division, the HEAD Group to discuss the growing retail arm of HEAD, how it engages its consumers and how licensing its brand leads to further authentic connections across new performance categories. 
License Global: Where does HEAD currently operate in terms of retail locations and how do you keep that physical offering exciting for consumers in a post-pandemic world?  
Giuseppe Faranna: We have three concepts when it comes to retail expansions. The first model is where some of our distributors of racquet sport and/or winter sport open retail stores to sell our core products. For example, our distributor who operates a HEAD store in Dubai, UAE. The second model, which foresees a licensee, most likely, who has signed up for apparel to open a HEAD store and then works with the distributor to create a full experience between core and licensed products. I would call this a hybrid model, as it combines two worlds – distributor and licensee. This model is currently booming in China, Brazil and India. We have also a third model where our licensees are opening stores with their own licensed categories, which is dominated by people who have signed up for athleisure and activewear. An example would be shop-in-shops (SIS) from the Chilean/Peruvian Department store chain, Ripley, which will soon be opening HEAD SIS in their stores in Chile and Peru. So, like everything, the complexity starts low and gets higher. As the licensing division, we oversee models two and three. We are also happy to announce that our partner in India, SP Retails, is opening a 2,300 square-foot HEAD store with two floors at the famous TTK Road in Chennai. The HEAD store will be in the same street as Nike or adidas. SP Retails will also collaborate with our local racquet sport distributor and besides their athleisure and athletic wear offering, they will sell tennis racquets, bags and other tennis accessories. They will also offer lifestyle footwear from another licensee of ours and eventually other products. We are happy about that because India was hit hard by the pandemic. SP Retails wanted to open them earlier but it seems the right time now. They are also hoping to open two more locations in Bangalore and Mumbai in 2022. 
HEAD recently opened a string of stores with partners across China. Can you tell us about the strategy behind this? 
Our partner in China is the HLA group and, together with some outside locations, they operate 7000+ stores. Naturally, working with them would lead to opening HEAD stores in China and most likely later in Hong Kong, Taiwan and Macau. Also – and this counts for a couple of countries – a strategic thought to open retail stores will always come into account when you are trying to conquer a widespread country where the population is maximized in cities, like in China and/or India. You want to open stores that create awareness and offer a brand experience for them. Also, in China and India, there is a strong cultural connection with shopping in malls or in mono-brand stores. Finally, our brand is new to offering a wider variety than just racquet sport and winter sport equipment, so we want to offer them a brand experience – and you can't do it better than in a beautiful store. That also counts for online, but it would need to be in combination. 
How does product play a huge part in retail operations? Where are the key licensing categories for HEAD when it comes to building new consumer engagement?  
Product plays a strong part in this. If one of our distributors opens a retail store, that's because he wants to sell the racquet and/or winter sport equipment, so product is more than key. With the hybrid solutions, we can show the best assortment, by combining hard goods with soft lines. When it comes to just athletic wear or athleisure we pay more attention to the fashion aspect. In my opinion, the key licensing category for opening a HEAD store is the apparel category. This would be the foundation, then combine that with socks, underwear, accessories (e.g., bags/sunglasses/watches) and then, of course, footwear. Again, from a licensing perspective, if you look at our core products, then it would be racquets (tennis/paddle/pickleball/squash/racquetball) and skis/snowboards. Depending on where we are, we may have some special requests. For example, Wardy, our licensee in Brazil, is operating four HEAD stores in Brazil. So, they have also been teaming up with our local distributor to offer racquet sport products in the Brazilian HEAD stores. But on the apparel side, they are also doing special beach tennis apparel collections because in Brazil, beach tennis is huge. Our distributor there also has a license for beach tennis equipment, such as beach tennis racquets. It's a phenomenon – now starting up in other parts of the world – so watch out for beach tennis. 
Where do you see the future of consumer engagement at retail going, and how does licensing play a huge part in that? 
For me, the key element is the experience at retail. This makes the biggest difference toward buying online. Moreover, there's everything from service to testing products to innovative displays to also offering drinks and ordering missing products online. For licensing, the experience could be that customers will find some products they might not have thought of from this brand. For example, someone could find an umbrella from his favorite brand, or grooming items. And that's what we are offering as well. We have many new and upcoming categories that would be easy to sell in a HEAD mono-brand store like fragrances, sun care, energy bars/energy drinks, consumer electronic items like headphones and Bluetooth speakers as well as beautiful sunglasses and amazing watches. This is part of an experience, which you might not have thought of and that's where licensing, in our case, can play a huge part. 
In terms of retail experience, how are you working with new partners to build location-based pop-ups, stores within stores and getting the HEAD brand out there through collaboration at major events? 
We are not yet doing all those things, but we are working on a couple of them. I believe the most important part is choosing partners who are already very experienced with retail, as retail is detail and that's not just a sentence. It is a different job and you need to know what you are doing. So, more than ever, we are looking into the right partners and then obviously offering full access to our world to try to create experiences together – around the store, online or just in a one-on-one situation on the floor. In my opinion, this task will become even more important in the next few years, especially in an interconnection with digital activities.  
Subscribe and receive the latest news from the industry Article
Join 62,000+ members. Yes, it's completely free.
You May Also Like
---