How 5G is Primed to Change the Retail Experience
How 5G is Primed to Change the Retail Experience
License Global looks at how the launch of 5G will shape the ongoing retail evolution for brands both online and in-store.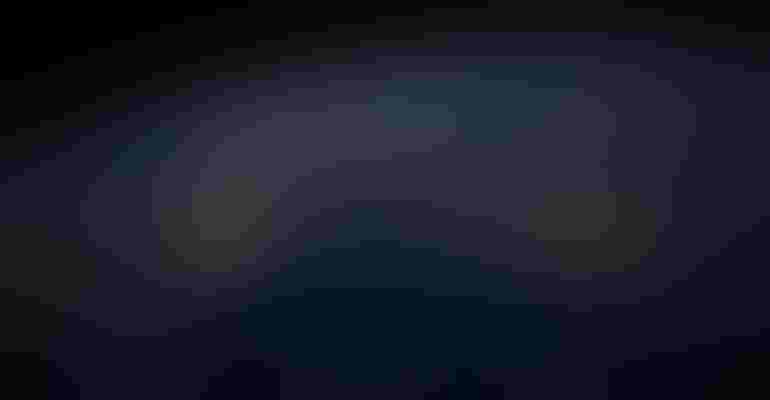 Retail is becoming increasingly technical as the user journey is streamlined and experiences are seen as more valuable than what's on the shelves. Not only is the next generation of mobile connectivity predicted to create 22.3 million jobs, generate $3.6 trillion in revenue and raise global GDP growth by $2.1 trillion, but enable businesses to create $13.2 trillion across the globe via 5G enabled technology (Qualcomm).
These predictions may be based on what the next-gen network can achieve by 2035, but with 5G now rolling out across major cities in the U.K., how will this super-charged, interconnective tool help retailers engage with the consumer today?
Community Building
Brand communities help consumers feel supported, discuss new products and make us feel less alone when making decisions. Today, consumers are using communities to connect, drive change and demand more from brands.
The sharing economy is on the rise with fashion consumers looking for more sustainable ways to shop; brand-driven communities like Fitbit's 25 million consumer-strong members inspire new ways to use the products, and more retailers are building loyal communities to engage directly with customers.
From Adidas LDN's yoga and creative spaces bringing a varied range of communities in-store, to Urban Outfitters' Community Cares initiative driving social and sustainable change, the effect of building a tribe is both varied and more important than ever. The widely predicted rise of users taking to social media thanks to 5G will enhance the person-to-person experience, help us connect seamlessly with the world and bring more communities to video, information and group platforms than ever before.
Unlocking the Potential of AR/VR/AI
Technology stores are a clear benefactor of increased connectivity, but with 5G comes the chance for nascent technology to thrive. The effortless multi-gigabyte connection speeds of 5G will be a transformational tool that will help developers create smarter, more immersive programs that enhance the buyer journey. With Augmented Reality set to reach a value of $198.17 billion in 2020 (Statista) the role of AR in the modern retail experience is an untapped potential.
"Retailers are under increasing pressure to explain the purpose of physical stores, and take control of the fulfillment and return process for cross-channel execution," says Hanna Karki, principal research analyst, Gartner. "At the same time, consumers are progressively defining the value provided by the experiences they receive from retailers. As a result of these pressures, retailers are turning to AR and VR to offer customers a unified retail experience inside and outside retail stores."
Assistance-driven solutions – such as interactive smart mirrors and apps to help locate items in store – are already on the rise. But with the introduction of artificial intelligence, augmented and virtual reality, customization opportunities become endless, and more ways to interact with products via your mobile will shape the future of the in-store experience. What's more, is that these machines were once limited by the speeds of 4G, and with developers able to introduce smart-learning to AI, new hardware capabilities to AR tech and new experiences via VR, the way stores integrate smart technology will become more creative and drive more in-store value.
Delivery, V-commerce and Integrating Retail into Everyday Life
AR and VR in retail is just one key evolutionary trend in the ever-changing consumer experience. Adobe Analytics' Digital Trends for 2020 highlighted the top priority of EMEA and North American retailers and ecommerce businesses as optimizing the user experience, with data-driven customized marketing a close second in the U.K.
The rise of 'brick-and-click' is one rising trend that will benefit from the increased capability of 5G as the hunt for convenience becomes of paramount importance. More and more consumers are looking to buy online and pick up in-store. In a recent NRF survey, 78 percent of people picked up at a register after buying online, while 81 percent of consumers said they would be interested in curb-side pick-ups. The increased global use of mobile data with the freedom of 5G will no doubt bolster numbers of those looking to meld the shopping experience with their everyday lives. The capabilities of 5G also bring drone delivery concepts and driverless cars into the future landscape once again.
The tailored experiences that will be created from the consumer's everyday life will fuel a universe of learning for artificial intelligence programs and tech companies looking to bring stores into homes and on-the-go. Amazon Echo and Google Home will be able to use every movement to bolster the v-commerce movement by creating one-statement shopping solutions, genuinely smart suggestions for products and assist physical shopping experiences on-the-move.
The connected revolution will also be able to enhance everyday products, such as fridges that self-order groceries on your consumption rates and preferences, or subscription fashion brands that track your likes, traffic and locations to suggest new trends.
"5G will transform the way we live, how and where we do business and improve how productive we can be at work," says Nick Jeffrey, chief executive officer, U.K., Vodafone. "It is the technology upon which all future innovation, capacity and great customer experiences is going to be based."
With Vodafone estimating the 5G movement will bolster the London economy by £30 billion by 2030 as it presses to become the world's first smart city, the potential of increasing the consumer and retailer relationship by mobile connectivity is yet to be fully realized, but quite possibly endless.
Subscribe and receive the latest news from the industry Article
Join 62,000+ members. Yes, it's completely free.
You May Also Like
---