Consumers Maintain Holiday Spending Habits
Consumers Maintain Holiday Spending Habits
Winter holiday celebrations will focus on gifts, food and décor.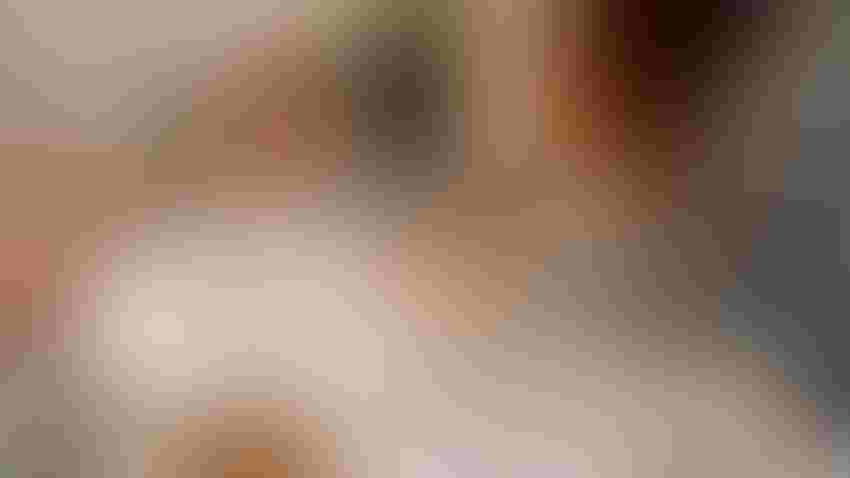 Shopping cost calculating
Anna Ostanina/Getty Images
To quote the motto of House Stark in "Game of Thrones," "Winter is coming." And whether it's St. Nicholas Day, Hannukah, Kwanzaa, Christmas or Winter Solstice, people will be celebrating winter holidays. And those celebrations can come with a hefty price tag. In fact, according to the National Retail Federation's latest consumer survey conducted by Prosper Insights & Analytics, those celebrating the winter holidays expect to spend $875 on average on gifts, decorations, food and other key seasonal items. The amount is $42 more than consumers planned to spend in 2022 and is in line with the average holiday budget over the last five years. 
Interestingly, among U.S. adults, there are surprisingly few Scrooges. Almost everyone plans to celebrate some form of winter holiday. The NRF found that nearly 92% of U.S. adults say they plan to celebrate events such as Christmas, Hanukkah or Kwanzaa this year, on par with last year.  
"The winter holidays are an important tradition to many American families, and shoppers are prioritizing their holiday purchases for the people most important to them," says Matthew Shay, president, chief executive officer, NRF. "Retailers have been preparing for months to ensure their inventories will meet demand, while at the same time helping consumers maximize their budgets with shopping events and discounts running throughout the extended holiday shopping season." Most of the holiday spending this year will be focused on gifts. The NRF reports that of the $875 consumers plan to spend, approximately $620 will be spent on gifts. PricewaterhouseCoopers International Limited (PwC) also predicts an increase in holiday spending for this year. PwC says that despite lingering concerns about inflation, almost 80% of consumers will spend the same as or more than they did last year. It found consumers will increase spending by a healthy 7% this year, allocating an average of $1,530 for gifts, travel and entertainment.  
It's no secret that despite all the bemoaning of the holidays coming too quickly and decorations appearing too early, more and more holiday shoppers continue to jump on the early shopping bandwagon. Similar to previous years, 43% of holiday shoppers say they generally start their holiday shopping before November. The top reasons people begin their shopping ahead of time are to spread out their budget (60%), avoid the stress of last-minute shopping (46%) and avoid crowds (45%). Regardless of how early consumers start, the majority (62%) expect they won't finish until December.    
How Early is "Early?"
Amazon's Prime Big Deal Days started Oct. 10. Macy's, Target, Best Buy, Kohl's and Walmart all had some kind of holiday kickoff promotion in October. According to a recent Bankrate survey, 50% of holiday shoppers plan to begin or have already begun making purchases before Halloween. And as License Global reported, many of the major retailers released their top holiday toy lists in September, paving the way for those early shoppers. 
Phil Rist, executive vice president, strategy, Prosper, agrees that early sales may sway consumers to shop even earlier.  
"This year, seven in 10 holiday shoppers say they are considering taking advantage of October sales events to pick up holiday gifts, décor and other items on their list," says Rist.  
Recent shopping destination trends continue with 58% of consumers planning to shop online this holiday season. That is followed by department stores (49%), discount stores (48%) and grocery stores and supermarkets (44%).  
The NRF reports consumers are also budgeting another $255 for seasonal items, like decorations, candy or food. In most cases, those items are already finding their way onto shelves. License Global has seen licensed décor and food items hitting the aisles well ahead of the winter holidays. Earlier this month, Pottery Barn and Warner Bros. Discovery launched a home collection inspired by "Elf." For sweet-toothed Grinch lovers, Creme d'Or and Card Factory have announced "The Grinch" confectionery range, full of Grinch-themed candies. In the U.K., Primark recently announced a Grinch Holiday collection featuring various festive products across fashion, nightwear and accessories.  
We know licensed products are significant hot sellers for holiday retail. According to Licensing  International's 2023 Global Survey, the licensing industry performed far better than the overall worldwide retail market. LI reported the licensed products and services market significantly outperformed the overall retail market – in both nominal and real terms. As we move closer to the winter holidays, expect to see more licensed product collaborations designed to lure customers to fork over generous helpings of their holiday green. 
Subscribe and receive the latest news from the industry Article
Join 62,000+ members. Yes, it's completely free.
You May Also Like
---