Black Friday Wasn't Bleak, But It Could Have Been Better
Black Friday Wasn't Bleak, But It Could Have Been Better
Retailers are still thankful for the increased sales numbers. (Photo Credit: michelmond / Alamy Stock Photo)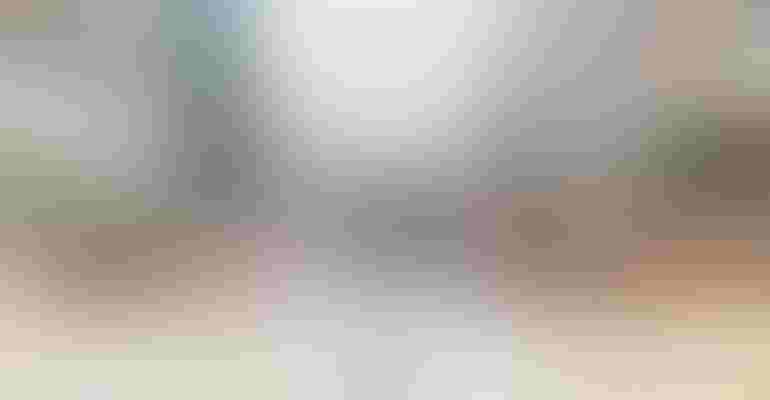 Black Friday has come and gone, with retailers seeing improvements in some areas and less than stellar results in others. Like all retail seasons since the beginning of COVID-19, things are just … different. Supply chain issues, something the average person was blissfully unaware of prior to the pandemic (but that License Global reported on last March), had people scurrying to start their holiday shopping earlier than ever. Many companies, including Target, Macy's and Amazon started offering pre-Black Friday deals as early as October. 
Overall, Black Friday sales were up. According to Mastercard, sales on Black Friday increased significantly, up 29.8% from a year ago. People were apparently more willing to leave their homes to shop, as in-store sales increased 42.9% (CNN). 
According to Adobe Digital Economy Index, combined online sales results for Thanksgiving and Black Friday totaled $14 billion (slightly under last year), but predicted that online sales will increase 10% this year. Black Friday shopping for 2021 increased year-over-year compared to 2020 by 48% (Forbes).  
Not surprisingly, Black Friday spending was below pre-pandemic levels according to data released by Sensormatic Solutions. However, the company noted 65% of U.S. consumers plan to shop in-store this holiday season for product-related reasons, like browsing for gift ideas or to see/touch products before buying.  
Online traffic grew as well, just not as drastically; e-commerce sales only grew 10.6% from last year. 
Visits to physical stores on Thanksgiving Day, Nov. 25, decreased by 90.4% compared to 2019. This can be attributed to the fact that many retailers closed on Thanksgiving Day this year, as they did in 2020 (Sensormatic Solutions). 
Previously, many retailers opened on Thanksgiving Day for "pre-Black Friday" sales. That trend seems to be dying a slow death as more and more retailers opted to stay closed and let their employees enjoy family time. Several malls shuttered for the day, as did Walmart. 
Target went so far as to announce that its decision to remain closed on Thanksgiving Day is now permanent. That meant that more Thanksgiving Day shopping was concentrated online rather than in-store. But those numbers weren't impressive. Online shopping on turkey day in the U.S. ticked up a mere 1% year-over-year to $6.9 billion, according to Salesforce, with Adobe finding those sales only on par with last year, reaching $5.1 billion (Retail Dive). 
As License Global reported last month, people will be doing a combination of in-store and online shopping this holiday season. Moving forward, the expectation is that consumers will be increasing their in-store shopping this year. The aforementioned supply chain issues may be a boon for brick-and-mortar retailers, as data indicates consumers are prioritizing in-store shopping this season to avoid potential shipping delays, despite COVID-19 concerns (Sensormatic Solutions). 
Those who did shop on Black Friday, whether in-store or online, saw significantly fewer discounts. On Thanksgiving Day in the U.S., the average discount was 27%, down 7% from last year, with the average order value up 11%, even though 3% fewer items were purchased, according to Salesforce. From Nov. 23 to Nov. 25, the average selling price in the U.S. was up 22% compared to the same period last year, per that report. 
Last year, we were more interested in sprucing up our homes than our wardrobe, but Black Friday numbers show that starting to shift as well. According to CNN, clothing sales increased  86.4% on Black Friday from a year ago. The breakdown from Mastercard saw apparel sales up 51.2%, indicating we may finally be ready to shed those sweatpants and drape ourselves in dressier duds.  
Mastercard Spending Plus released overall numbers from Friday through Sunday and the numbers were enough to brighten up retailers' holiday spirits. Total retail spending (not including car sales) was up 14.1%. E-commerce grew by 4.9%, while in-store shopping rose 16.5%. Department stores saw a rise of 19%. And Santa Baby might be delivering some bling this year, as jewelry sales rose by a whopping 78.4%. 
Subscribe and receive the latest news from the industry Article
Join 62,000+ members. Yes, it's completely free.
You May Also Like
---