100 Leading Licensors 2001
100 Leading Licensors 2001
Each year, License! editors take on the monumental task of ranking licensors by the numbers.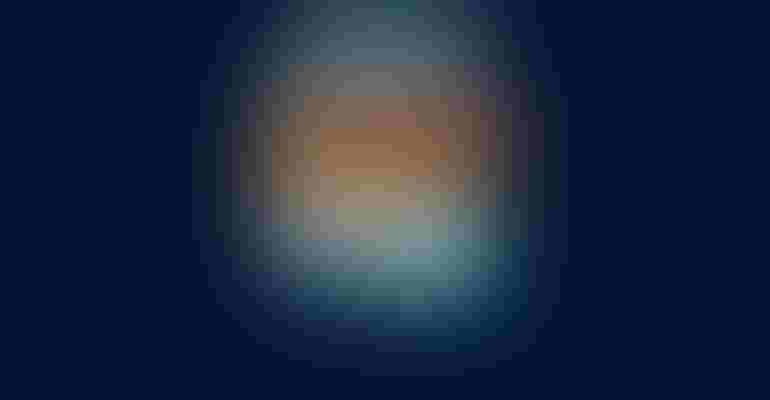 To see the latest License Global Leading Licensors report visit our
2019 Top 150 Report page
. 
Each year, License! editors take on the monumental task of ranking licensors by the numbers. The result: a comprehensive categorical overview of the licensing business, complete with 2001 licensing sales results. As our rankings are based on sales figures alone, there exists some significant sales growth for 2001 when compared with last year's ratings: Bonjour Corp., ranked No. 5, up from $3.5 billion last year to $4.6 billion this year; Cherokee, up $2 million to $2.2 billion; NASCAR, up $1 million to $1.9 billion; National Basketball Association, to $1.8 billion from $1.3 billion; Gullane Entertainment, up $150 million to $750 million; and Hang Ten, up from $620 million to $710 million. What's more, our editors uncovered sales figures for all the companies reported as Nifty Ones to Watch last year-seems many have acted to extend their ubiquitous brand names and now have their feet firmly planted in the business of licensing.
Not resting on our laurels, this year, there are newcomers to the rankings. They include: Westinghouse, Beverly Hills Polo Club, Frigidaire, Winchester, Revlon, Classic Media, Eastman Kodak, Mack Trucks, Polaris, Ecko Unlimited, Primedia, Kraft Foods, Britney Spears, and Campbell's. However, there are also eliminations, particularly in the fashion designer brand category, as many houses-Calvin Klein, Tommy Hilfiger, Pierre Cardin, Liz Claiborne, Polo Ralph Lauren, Kenneth Cole-would not release sales results or estimates.
The 100 Leading Licensors isn't only numbers crunching on the part of our editors. Want to know why a company is up, flat, or down compared with last year? Here's a recap of company news and innovations in 2001, plus a sneak peek at the immediate (2002) and thereafter.
1. Disney Consumer Products $13 B
Philip Shaw, SVP, marketing, consumer products worldwide (818) 556-4311
Disney's Princess brand takes center stage with major initiatives planned. Also important will be Magic Artist, Power Rangers, and Lizzie McGuire. At retail, Disney teams with Kmart on an exclusive line of children's apparel. Lots of product support on tap for Lilo & Stitch (due in summer) and Treasure Planet (due for holiday). Consumer goods deals with Minute Maid, Kellogg, Gillette/Oral-B will make a major impact, with Kellogg and Coke combined spending in excess of $40 million in marketing efforts. Disney signed direct-to-retail deals with 12 retailers globally. In 2001, Disney acquired Saban, valued at $600 million in last year's Nifty Fifty.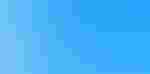 2. Warner Bros. Consumer Products $6 B
Karen McTier, EVP, domestic licensing (818) 954-3008
Warner Bros.will see if Harry Potter can cast a spell on moviegoers once again. Also watch for major initiatives around first-timers Scooby-Doo and The Powerpuff Girls. The company tests its worth on the street with Studio by Southpole, a line of upscale apparel targeted at young urban men and juniors. Next up: novelty denim bottoms, short-sleeve sweater knits, premium button-down woven shirts, and special application T-shirts featuring the Looney Tunes characters. New executives Philippe Erwin, Maribeth Towers-Toth, and Ruth Clampett to build the company's interactive media, apparel and accessories, and collectible animated art businesses, respectively. 
3. Bonjour Corp. $4.6 B
Carmine Porcelli, managing director (212) 398-1000
The brand is branching out into the upstairs market. An old hand at direct-to-retail license agreements, Bonjour has two major deals to credit for its volume currently: licensee Wal-Mart for Faded Glory ($3.4 billion) and Kmart for Route 66 ($1.2 billion). This time next year, however, the super hot '70s denim brand will be licensed out to a few players for a contemporary denim and coordinated separates program for department stores. New logos and outdoor ads due late summer '02. 
4. National Football League $2.9 B
Mark Holtzman, SVP, consumer products (212) 450-2000
The 10-year agreement between the NFL and Reebok beginning in 2002 brings the new NFL Equipment apparel line, adding year-round relevance to the NFL brand. Other new long-term apparel partners include College Concepts, GIII, Haddad, Joy Athletic, Majestic, Outerstuff, and VF Imagewear. Reebok will outfit all 32 NFL clubs in 2002 with uniforms and sideline apparel. The NFL is poised to further increase its market share with new marketing programs and platforms with one on-field partner. 
5. Collegiate Licensing Co. $2.6 B
Kit Walsh, SVP, marketing (770) 956-0520
Maximizing opportunities surrounding the Men's Basketball Final Four (in Atlanta), as well as other NCAA Championships throughout the year. Targeting non-apparel categories such as collectibles and consumables for growth. Nike continues to grow as CLC's overall top licensee due to Nike-executed retail programs for more schools, with more product lines, and for more special events during '01. Areas of concentration: headwear with "X-Line" caps from Zephyr Graf-x and video games via new long-term agreements for CLC consortium members with Electronic Arts, Sega, and Sony for upcoming games.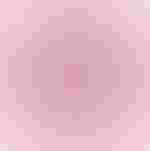 6. Nickelodeon $2.4 B
Leigh Anne Brodsky, SVP, consumer products (212) 258-7500
An ingenious multiplatform marketing campaign made genius Jimmy Neutron a hot new franchise. Major product boost to hit for back-to-school from 25 licensees, including master toy licensee Mattel. Also key for 2002: Joe joins Blue's Clues as new host in April followed by big BTS product launch. Hey Arnold! movie premieres in June; Dora the Explorer product filters to the mass in summer; a live show for Rocket Power in spring; and a holiday movie release for The Wild Thornberrys. 
7. Cherokee $2.2 B
Robert Margolis, chairman and CEO (818) 908-9868
Brand to launch into Spain, Portugal, Greece, UK, Ireland, Mexico, and Brazil. Five-year renewal signed for Cherokee brand at Zellers in Canada. New partnerships for sideout brand in Europe and Asia. Continued third-party brand and retailer representation. New categories: camping and outdoor products in Canada. Sideout brand expands into activewear in U.S. 
8. General Motors $2 B
Gene Reamer, manager, licensing and merchandising (313) 667-8545
Major strides at retail with the launch of "GM Collection" retail merchandise store at the new Mid-Field Terminal at Detroit Metropolitan Airport in February. Other goals: launch Corvette 50th anniversary merchandise program in May (to run for about 18 months); expand Hummer brand licensing; expand infringement control efforts to international; and grow e-commerce sales on ChevyMall.com and PontiacMall.com. Replicas of GM cars and trucks, from toys to collectibles, remain relatively strong. 
9. Nintendo $2 B
Susan Eisner, SVP, licensing sales, 4Kids Entertainment (212) 758-7666
The big news for Pokemon is an exclusive apparel program at a major mass retailer slated for back-to-school. Trading cards, toys, and other licensed goods selling well. Watch for Hasbro's third-quarter launch of Virtual Trainers toys. Excitement continues to surround Nintendo's new game systems, GameCube and Game Boy Advance, with plans for a new Nintendo-based character show on air next fall. Racing Champions Ertl also will bow a new line of toys. 
10. United Media (including Copyrights at United Media) $2 B
Joshua Kislevitz, SVP, licensing; Rita Rubin, SVP, licensing international (212) 293-8586
Long-term brand building initiative in place for new TV series Galidor: Defenders of the Outer Dimension (partnering with the Lego Co.). Continuation of seasonal focus of Peanuts via new relationship with ABC network and an emphasis on apparel and social expressions as key product categories. 
Wal-Mart takes on The Beatrix Potter Peter Rabbit collection, an exclusive infant and toddler brand for Baby Days 2002 to be featured in more than 2,500 locations.
11. NASCAR $1.9 B
Steve Boguski, VP, strategic marketing and licensing (704) 348-9600
NASCAR's goal for 2002 is clear: to help licensees sell more licensed product by creating tangible value through retail programs including promotions, vendor days, and joint meetings. New TV partners at FOX, FX, NBC, and TNT and new Internet partners at Turner Sports Interactive and AOL expand viewership and solidify its position as the No. 2 sport on TV. Retail programs continue strong at the mass channel, sporting goods channel, and motorsports specialty retail channel with strong results from collectibles, apparel, specialty die-cast cars, and home furnishings. New deals: Emerson for consumer electronics and Atlantic with luggage.
12. National Basketball Association $1.8 B
Sal LaRocca, SVP, global merchandising group (212) 407-8000
Through a series of renewals, the NBA is poised for growth with long-term partners and market leaders in core categories including apparel, trading cards, sporting goods, and e-commerce. The big news is a 10-year deal naming Reebok as the exclusive on-court provider for all 29 NBA teams by the 2004-2005 season. Resurgence of NBA jerseys, player-identified apparel, and fitted headwear fuel apparel, while Xbox and GameCube help expand the already lucrative electronic game category.
13. Martha Stewart Omnimedia $1.6 B
Elise Contarsy, SVP, mass merchandiser (212) 827-8000
Martha Stewart stands by beleaguered Kmart with extensions on tap for the Martha Stewart Everyday brand. Home continues to be a major focus with introduction of Pima cotton to both bed & bath and a line of decorating products. New category for 2002: MSE Complete Bed, Garden dining sets. Next major brand category: holiday. Extensions underway as well in the Martha Stewart Signature brand with a new paint line at Sherwin-Williams stores and a new line of floor coverings and furniture.
14. Daimler Chrysler $1.5 B
Debra Joester, president, Joester Loria Group (212) 683-5150;
Jonathan Frank, EVP, brand sense marketing (212) 242-1004
Kids were in the driver's seat with Jeep branded juvenile products and accessories. Products such as mountain boards and a new deal for Jeep branded camping equipment with NorthPole strengthens penetration in outdoor market. Jeep branded office seating will hit stores this spring from Aurora Corp. of America; men's footwear from Mountain Trails Inc. Jeep currently has 72 licensees. DC renews focus on Dodge brand, including Viper, "Raminator" Monster Truck, Ram Truck, Dodge Motor Sports, Mopar Motor Sports, the Dodge Rodeo, and the "NASCAR Weekly Racing Series Presented By Dodge," all represented by Brand Sense Marketing. More than 50 licensees signed in recent months.
15. Universal Studios $1.5 B
Tim Rothwell, SVP, merchandising and marketing (818) 777-9001
Universal pays homage to E.T. with a substantial merchandising and licensing program to support March re-release. The Rock shows his meddle in Scorpion King with deals for apparel and toys. The company acquired all licensing and merchandising rights for Butt Ugly Martians and will build program with help of master toy licensee Hasbro. Support continues for Curious George and Universal Studios' Monsters. New VP of interactive licensing Bill Kispert to lead efforts for burgeoning interactive game category. Cat in the Hat movie 2003.
16. Westinghouse $1.5 B
Allan Feldman, president, LMCA (212) 265-7474
With fewer than 10 licensees, the brand remains focused on key areas such as light bulbs (Angelo Bros.), turbine generators (Siemens), and nuclear fuel and fuel services (Westinghouse). The company is in the process of signing additional consumer deals with home and commercial applications. Deals are also in the works in other product and service categories.
17. Sesame Workshop $1.4 B
Lisa Appleby, VP, business development, products, and international TV distribution (212) 875-6275
A new image over on Sesame Street will translate into toy concepts tied into new segments on the show. A full licensing program relaunch is underway for Dragon Tales, as well as big promotional plans with Applebee's, American Greetings, and Random House. SW adds new licensees for both Sesame Street and Sagwa, The Chinese Siamese Cat. New SVP and GM of global consumer products Liz Kalodner to oversee product licensing activities and increase awareness of the Workshop's brands.
18. National Hockey League $1.25 B
Brian Jennings, Group VP, consumer products (212) 789-2003
The league came out of the Olympics armed with a new branding campaign and backdrop, "Hockey Rules," which will be featured in all ads, public service announcements, hangtags, and all other NHL branded products. Entered into a cross-licensing deal with Zamboni for children's apparel, toys, and games to debut in fall. NHL Vintage, a retro line of trading cards, collectibles, and authentic sweater jerseys, will hit shelves in fall '02. NHL Vintage will play a greater role in its portfolio going forward.
19. Viacom $1.2 B
Nancy Bassett, VP, worldwide licensing (323) 956-5523
Enterprise beams down at retail after a limited rollout of goods. A commemorative and collectible program is on tap for Star Trek: Nemesis, the 10th installment in the movie series due December 2002. New licensees for Star Trek: Art Asylum, Disguise, and Rittenhouse. Big plans for It's A Wonderful Life with an integrated merchandising program planned for 2003. Planning underway for 2003 tent-pole feature film Timeline based on Michael Crichton's book and Baby Bob, a new prime-time TV series on CBS.
20. Ford $1.1 B
Jay Asher, SVP, sales, The Beanstalk Group (212) 421-6060
Ford's new licensing agent The Beanstalk Group will rev new life into all Ford brands. Biggest initiative is preparations for the Ford Centennial in 2003. Licensing opportunities abound for new model Thunderbird, Jaguar S-Type and X-Type models, and GT40 concept car. The Aston Martin Vanquish, Jaguar XKR Roadster, and Thunderbird will gain exposure in the new James Bond film due in theaters November 2002. Movie-themed die-cast cars (to be manufactured in-house) will launch for third quarter.
21. The Coca-Cola Co. $1 B
Susan Feeley, director, North America licensing (404) 676-2121
The home is a continued focus for the brand. Indiana Glass to launch dinnerware by mid-year as an extension of Coke's genuine contour glass design; Packerware with an acrylic version. Springs Industries plans bedding for the mass market in second quarter and Mohawk already is shipping rugs to Wal-Mart. Limited rollout of back-to-school products hit shelves from Roaring Springs.
22. The Copyrights Group $1 B
Nicholas Durbridge, managing director +44 1295 721 188
A worldwide company with about half its sales recorded in North America (and handled through United Media). The 100th anniversary of Beatrix Potter's The Tale of Peter Rabbit celebrated with commemorative product in the UK and Europe. In the U.S., a Smithsonian exhibition, new licensees (for classic program), and an exclusive program at Wal-Mart (for updated look) underway. After a Target exclusive, Spot apparel program rolls into Sears in spring and Kohl's in third quarter. Newcomer: Asian property Tarepanda.
23. Mattel $1 B
Richard Dickson, licensing, girls; Jeffrey Orridge, licensing, boys (310) 252-2000
Key focus is developing and driving integrated merchandising programs for Barbie and the Nutcracker and building consumer product programs against it. Radica on board for Barbie branded electronics. In boys, the brand peddles its Planet Hot Wheels for 8- to 18-year-olds; its first-ever lifestyle commercial to support its Race Back-to-School initiative and a McDonald's QSR in August.
24. Perry Ellis $950 M
Allan Zwerner, president, licensing (212) 780-4501
A move into the women's business with dresses at better department and specialty stores; women's sportswear also due for relaunch. Casual sportswear brand Munsingwear in-store at Mervyn's and Sears. Strong interest in building Perry Ellis America brand in Europe with jeans and casual athletic footwear first. Seeking a home textiles licensee in the U.S.
25. HIT Entertainment $925 M
Holly Stein, SVP, global consumer products (972) 390-6000 or (310) 724-8979
Revitalization of Barney is an initiative with new PBS show, new live stage show, and new licensees. Fisher-Price comes on as master toy licensee. Kids Headquarters creates exclusive apparel line for Target. Bob the Builder hammers out good ratings and retail feedback. The Wiggles get airtime on Playhouse Disney via interstitials. Angelina Ballerina debuts on PBS and video in May; toys from Mattel in '03.
26. Caterpillar $850 M
Linda Stokes, global brand management group (309) 675-4563
Caterpillar makes inroads into kids market with Cat Kidswear for ages 6 to 10. Eyewear follows by the middle of the year, as does an expansion of watch styles into the "marine" segment. The company seeks a new apparel and accessories licensee for the U.S. and South America. Footwear, apparel, and accessories remain strong.
27. Bill Blass $800 M
Michael Groveman, CEO (212) 221-6660
Bill Blass proves you're never too young to wear designer duds as the upscale maker signed on first-time licensee Quiltex to manufacture newborn/infant/toddler apparel. Also on tap is a new sweater- and knit-driven bridge collection called Bill slated for better department and specialty stores. Next up: Bill Blass Sport, an outer activewear license for ladies with DDK, as well as a new shoe license for men's/ladies' and intimate apparel.
28. Frigidaire $800 M
Philip Raia, vice president, LMCA (212) 265-7474
The company has built its three-licensee program around key categories such as central heating and air-conditioning (Nordyne), TV and VCRs (Applica), and small kitchen appliances (Salton). Sales at long-time licensee Nordyne have outpaced the industry tenfold since 1997.
29. 20th Century Fox $770 M
Peter Byrne, EVP (310) 369-1351
Extensive line of gifts, collectibles, and toys for The Simpsons (which had its best fourth quarter ever in 2001). First-time licensees David Halsall comes to market with sports toys, while Gemmy launches a line of Homer-themed products. First licensed goods on tap for Dark Angel, with Art Asylum doing collectible action figures and Topps doing trading cards.
30. Gullane Entertainment $750 M
David Jacobs, SVP, consumer products for the Americas (212) 463-9623
Consistent double-digit growth keeps Thomas the Tank Engine chugging along in the specialty-store channel. One million fans expected for expanded A Day Out With Thomas event that includes five new replica engines, new venues, and improved retail area with additional product. More platforms under investigation for new property Guinness World Records with product development led by newcomers Christina Miller, VP, licensing, and Ian Castello-Cortes, VP, GWR brand.
31. Lucas Licensing $750 M
Howard Roffman, president (415) 662-1822
A more tightly controlled product rollout planned for May release of Episode Two: Attack of the Clones. Strategy: cut licensees by one-third, narrow product categories, and reduce sku count by 50 percent to avoid overlicensing and overshipping experienced by the first film. Sales target for Episode 2: $1.6 to $1.7 billion. Episode 3 due in theaters in 2005. Star Wars celebrates its 25th anniversary.
32. Hang Ten $710 M
Chris Ross, VP, licensing (858) 391-3380, ext. 3111
The brand re-enters the young men's market via a new deal with licensee Dynasty Apparel. Dynasty also will manufacture junior sportswear. Signed on with Knight Textiles for denim and structured bottoms program in better department and specialty stores. The hunt continues for swimwear partner for girls and juniors. Upcoming deals: mobile phone accessories, fragrances, sun care, hosiery, and junior accessories.
33. Paws $700 million
Cliff Hackney, VP, licensee acquisition (513) 759-9003
Lots of fanfare planned around the 25th birthday year of Garfield (June 19, 2003). New programs: birthday cruise, live show, retail promotions, and QSR. First book tour by creator Jim Davis in 15 years to promote "Garfield: In Dog Years I'd Be Dead" (working title) from Ballantine Books in September 2002. Major program with Richard Petty racing team at Daytona 500 with car touring in 2002 and racing in 2003.
34. Guess? $678 M
Rebecca Damavandi, director, licensing (800) 224-8377
Guess? licensed out its kids business for the first time to Designer Classics. DC already does its baby business. K&M replaces Swank as maker of women's costume jewelry; Swank retains men's and small leather goods. Internationally, the company will build its business with deeper penetration planned in Europe, Korea, Mexico, and Asia. The company currently has 212 stores in 36 countries; at least 15 new stores will be added by year-end.
35. Hearst $675 M
Glen Ellen Brown, VP, brand development (212) 841-8420
Lots of equity tied to magazine empire. Personal-care appliances (Conair) supported at retail and HSN show spring 2002. Cosmo Girl gets shelf space with soft launch fall 2002. Decorative accent products due for House Beautiful; QVC show for Country Living Home Collection with catalog exposure due spring/summer 2002. Future opportunities: Good Housekeeping, Marie Clare, and Esquire.
36. Beverly Hills Polo Club $600 M
Roger Tomlinson, director, marketing (949) 388-1703
The equity of this upscale brand has attracted the attention of 120 licensees worldwide. Apparel drives sales in both mid-tier and specialty stores and is complemented by bed & bath, fragrances, watches, executive novelty gifts, and leather outerwear. Recent deals: Beverly Hills Polo Club fragrance in U.S. and international markets; men's, boys', and ladies' loungewear in the U.S. International stand-alone stores number 20.
37. Indianapolis Motor Speedway Properties $600 M
Nicole Polsky, manager, licensing and retail marketing (317) 484-6755
Revving up the IMS is the return of Penske, as well as a major automotive aftermarket deal to be announced in May. Reebok on board as official apparel clothier with headwear, polos, and fleece tops hitting the speedway and retail last month. UK game developer CodeMasters is on tap for video games in March 2003. Hat World renewed marketing relationship with both IMS and IRL for 2002 and 2003. Seeking retail exclusives for kids, toys, and games.
38. Marvel $600 M
Russ Brown, SVP, promotions, consumer products, and media sales (917) 472-2139
Preparations underway for Herculean push for Daredevil, X-Men 2, and Incredible Hulk theatrical releases in 2003. Extend the Spider-Man: The Movie program around home video release. Support and build new preschool Spider-Man and Friends program and focus on cross-licensing initiatives with Monster Trucks and Marvel Motor Sports. New exec Paul Gitter joins as VP of licensing.
39. MUDD $600 M
Steven Seidman, chairman, Ingroup Inc. (845) 639-0523
International expansion continues with jeans and licensed merchandise in China, Australia, Latin America, Japan, and Korea in third to fourth quarter 2002. Latest category: school supplies for back- to-school 2002. Looking to grow business through retail partners.
40. Nelvana $600 M
Sid Kaufman, EVP, licensing (323) 954-4536
Lots of promise surrounds new boys' property Beyblade with Hasbro as master toy licensee. Other new properties to watch: Berenstain Bears and Little Critters. Buzz on Medabots is good with Nelvana lending on-air and print ad support for the first time. New execs: David Kincaid, chief marketing officer, and Andrea Bergstein, VP, brand marketing.
41. WWF $575 M
Florence DiGiorgio, director, licensing (203) 352-8600
Overall sales to return to past levels once penetration levels of new video game consoles increase. First GameCube title due in June. Growth to come from international expansion with licensed goods and live events planned for new markets of Japan, Singapore, and Malaysia. Seeking licensing agent for these markets. Domestically, a deal with new licensee Simon & Schuster brings the brand into publishing in October. At retail, promotions planned with Kmart, Kay-Bee, and a major convenience store operator.
42. Mary-Kate and Ashley Olsen $500 M
Allison Ames, SVP, retail management, licensing, The Beanstalk Group (212) 421-6060
This dynamic duo is slated to hit $1 billion in sales by year-end. The fashion program, exclusively at Wal-Mart, reaches out to all demos with new toddler program in place and juniors test in third quarter. Dedicated shops in five Wal-Mart stores. New categories: cosmetics, hair care, and hair appliances in March; home d¯r comes for back-to-school. Full program launched in Canada and UK.
43. Sony Pictures Consumer Products $500 M
Al Ovadia, EVP (310) 244-7788
Major licensing initiatives for Spider-Man, MIB II, and Stuart Little II. Ongoing initiatives to continue for animated series companions for aforementioned films, Jackie Chan Adventures, and theatrical releases I Spy, Charlie's Angels 2, and S.W.A.T. Further down the road: Astro Boy and Spider-Man 2. Growth areas: downloadable games, ring tones, graphic images, and casino products.
44. Starter $500 M
Mary Gleason, president, Group III Design (212) 564-3443
The athletic brand currently has more than 30 licensees and dominates the mass market. Footwear is a key growth initiative; the company hopes to double its business with the help of new licensees ACI and ESO. Continued focus on the college co-branded business.
45. Thomas Kinkade $450 M
G. Eric Kuskey, president, creative brands group (805) 686-9499
The company's Hometown Memories collection is due at retail in October. New categories on shelf in third or fourth quarter 2002 include watches, bedding, kitchen/bath textiles, floor coverings, and apparel.
46. Op $400 M
Dick Baker, CEO (949) 580-1888
Key demos targeted with new master apparel license Ray's Apparel on board for juniors and the launch of Ocean Pacific for the 25- to 50-year-old set. The maiden voyage for OP line slated for a one-year exclusive at JCPenney next February with sportswear, swimwear, and home furnishings from six licensees. CEO Baker still on the prowl for youth lifestyle brands.
47. Alexander Julian $325 M
Bruce Tilley, president, home division (203) 438-3481; Wally Palmer, president, apparel (203) 431-3707
The Alexander Julian At Home rollout to Lowe's is complete in 700 stores for categories such as paint, broadloom, rugs, flooring, wall coverings, and window treatments. New areas for expansion: bedding, bath, accessories, and outdoor living. In apparel, look for clothing and dress furnishings. Ideas on the horizon: young men's and boys' outerwear, jeans, and international expansion.
48. FUBU the Collection $325 M
Leslie Short, president, marketing, advertising, public relations (212) 273-3311
Mohammad Ali set to punch up licensing presence with a new line of men's sportswear. Limited distribution in fourth quarter 2001 with wider yet still limited retail presence for spring 2002. New fragrance Plush hits department stores. International expansion underway with 33 stores expected by year-end and first Paris store to open in 2003. U.S. retail presence still under investigation.
49. Ecko unlimited $324 M
Jeff Strumeier, president, licensing (732) 432-5400
Just licensed its sportswear brand Physical Science to Target Stores; partnership could generate $150 million to $300 million in first-year sales. Ecko's co-branding efforts with Marvel-owned Spider-Man shot up prior to movie release; next co-branding partner: Disney. Childrenswear, hitherto off-limits, is on Ecko's radar. Viva Int'l. and Callanen are the newest licensees for eyewear (dubbed "Scopes") and watches ("Chronicles"), respectively.
50. Esprit $300 M
Melissa Fraley, VP (212) 625-9113
The $2.1 billion global brand is stressing licensing in the U.S. New licensees such as Backflips and Carole Hochman Designs signed up in 2001. International partners should add some $200 million at retail in 2002.
51. Everlast Worldwide Inc. $300 M
Hal Worsham, SVP, global licensing (212) 239-0990
27 domestic and global licensees.

Core categories: exercise equipment, nutritional supplements, school supplies, eyewear, and footwear.

More hardlines and softlines in the plan.
52. Ironman Properties $300 M
Ken Strominger, EVP, marketing and licensing (727) 942-4767
Preparations underway for Ironman's 25th anniversary in 2003.

Iron Kids rollout continues with support from Timex, Foster Grant, and Brand Enterprises (vitamins); seeking apparel and footwear licensees.

New partners: Aqua Sphere for swim goggles; Meyer & Meyer for How-To books; and MZ Berger for sports bags and luggage.
53. MTV $275 M
Lisa Silfen, VP, program enterprises; Heidi Eskenazi, VP, licensing (212) 258-8000
Key categories: audio/digital hardware products, traditional electronics, and video games.

Reinvigorating the Jackass licensing program in support of the upcoming Jackass: The Movie release.

Signed a deal to create a Dataplay enable hardware device (a music player) that can hold multiple kinds of content.
54. Playboy Enterprises $250 M
Alex Vaickus, president, licensing group, and SVP, Playboy Enterprises (212) 261-5000
Playboy is in more than 1,000 independent boutiques, specialty, and department stores selling licensed merchandise in 14 different categories.

Three new shop-in-shops in Tokyo: Isetan in Shinjuku, Laforet in Harajuku, and Parco in Ikebukuro; six additional shop-in-shops planned.

Plans are in development to launch a freestanding flagship Playboy retail store in Tokyo by mid-2002 (inspired by designs by Peter Arnell).
55. The Jim Henson Company $225 M
Betts FitzGerald (U.S./Canada); Isabel Miller (international) (212) 794-2400
25th anniversary of The Muppets show attracts seven new licensees; collectibles for the first time.

New licensees for Bear in the Big Blue House: Warren Industries for puzzles/games and Fun To Learn for coin-operated juvenile rides.

Spin Master Toys named master toy licensee in Canada for The Hoobs.
56. Little Suzy's Zoo $200+ M
Paula Miller, vp, licensing/brand development (858) 452-9401
In 2001, Little Suzy's Zoo experienced success with an exclusive diaper promotion at Wal-Mart, and with Gerber childrenswear.

Initiatives in 2002: a global presence for Little Suzy's Zoo in Australia, UK, Brazil, and Canada; 11 book titles with Scholastic by the end of 2002, publishing plans will begin in North America in spring and in UK and Australia in fall.
57. Jordache $200 M
Allen Wollins, president, licensing (212) 944-1330
Kids' and juniors' business remains strong at Wal-Mart.

Increase licensing for Gasoline and Jordache Vintage brands.

More emphasis on overseas licensing, with England, Germany, and Italy prime targets. Re-establish business in Greece and Turkey.
58. The Stanley Works $200 M
Bobbie Honnicutt, licensing director (860) 827-3530
Licensing program has come of age (three years) with more stringent processes for licensee selection.

Heavy equipment a likely target for expansion into industrial arena.

Hunt is on for licensees for secondary professional brands such as Bostitch and Proto.
59. Winchester $200 M
Philip Raia, LMCA (212) 265-7474; Vicki Bednar, manager, licensed products, Winchester (618) 258-2365
More than 20 licensees concentrating on five umbrella areas: shooting, security, outdoor, Western apparel, and miscellaneous.

Working on doing an off-road vehicle.

Grow the business via a combination of new lifestyle initiatives, international expansion, and improved licensee coordination.
60. Timex $177 M
Helen Prial, VP, Timex Licensing Corporation (203) 346-5327
Seeking new licensees for TIMEX branded consumer electronic items and for TIMEX Kids brand for electronic learning aids, toys, activity books and games, and school supplies.

Exploring soft goods and accessories with TIMEX brand, including small leather goods, apparel, and jewelry.

New licensees: RGA Leatherworks, Medport, and Kirch Industrial Co.
61. DIC Entertainment $150 M
Melissa Bomes, EVP, consumer products (818) 955-5615
Madeline gets a makeover with a new logo, style guide, and packaging program. Nine new licensees-including Hallmark-will extend distribution to TRU, Target, and party specialty stores. Zany Brainy nabs one-year exclusive on bicycles.

DIC named licensing agent for Strawberry Shortcake with first product due spring 2003.

Liberty's Kids (geared to fifth-graders) set to debut on PBS onLabor Day.
62. Scholastic $150 m
Peter Van Raalte, VP, consumer products (212) 965-7940
A live show and animated movie on tap for Clifford the Big Red Dog by year-end.

Double sku counts and shelf space for Scholastic branded program exclusively at Toys "R" Us.

I SPY to air on HBO Family in late 2002; merchandise to follow.
63. CINAR $134 M
Kelly Elwood, VP, licensing (514) 843-7070
Caillou is key property with strong retail sales in North America and is the No. 1 preschool consumer product in Canada. Property to expand into the mass market and launch in Australia in fall.

Zoboomafoo expands beyond U.S. into Canadian retailers.

Paddington Bear, Little Lulu, and Arthur (produced by Cinar) remain popular worldwide.
64. Mary Engelbreit Studios $110 M
Randi Miller, licensing manager (314) 726-5646
Largest licensing contract signed with HarperCollins Children's Books.

Renewed contract with Sunrise Greetings for five years.

Scrapbooking and fabric new growth categories.
65. Britney Spears $105 M
Matt Hautau, senior director, licensing, Signatures Network (415) 247-7124
Now 21 and a movie star (Crossroads), items such as dolls from Play Along probably will see their last Christmas in '02, but what a good 5 million unit business it's been; merchandising strategy continues to mature.

Look for THQ video game, sunglasses from Sun Ban, and soon, roller skates and accessories from sponsor and now licensee Skechers.
66. DreamWorks more than $100 M
Rick Rekedal, head, toys and consumer products (818) 695-7011
Nearly 30 licensees on board to support merchandising program for theatrical property Spirit: Stallion of the Cimarron.

Build on equity of Shrek with at least five interactive games from TDK Media Active across all platforms.

Pursue corporate partnerships.
67. Harley-Davidson more than $100 M
Tom Parsons, director, licensing (414) 342-4680
Key brands focus on the 100th anniversary of Harley-Davidson in 2003 with first phase of goods shipping to specialty retailers and dealer networks in March/April.

More emphasis on industrial art with custom-made fabrics that look like pieces of a motorcycle used on apparel.

Kids' motorcycle scooters and rocking motorcycle for infants help extend reach to younger segment. New categories: jewelry, accessories, and belts.
68. John Deere more than $100 M
Jeff Gredvig, director, brand licensing (919) 804-2725
Toys a key growth category.

Launch of Internet retail business site JohnDeereGifts.com to attract new customers.

New executives: Dean Hamke, manager, licensing retail, and Ritu Raj, manager, JohnDeereGifts.com.
69. Kraft Foods more than $100 M
Lori Gould, senior manager, licensing (973) 503-4557; Liz Perez-Angeles, senior manager, licensing (973) 503-4635
Outbound trademark licensing in select food and non-food categories to reinforce brand equities of Oreo, Lifesavers, Planters, Jell-O, and Oscar Mayer. Broaden the licensing program, initially started at Nabisco, to include Kraft trademarks as appropriate.

Focusing on broadening relationship with current licensees and exploring such categories as frozen desserts, toys, appliances, housewares, and apparel.
70. Marc Brown Studios more than $100 M
Pamela Dixon, VP, licensing and marketing (781) 749-6613
Fill-in categories such as apparel, watches, and lunch boxes.

DW will get a greater focus in girl-oriented categories.

A primetime BTS special featuring The Backstreet Boys and feature-length film for 2003.
71. MGM Consumer Products more than $100 M
Travis Rutherford, SVP, consumer products, MGM Interactive (310) 449-3295
Continue to grow Pink Panther franchise via a strong fashion program for 'tweens/teens and a classic program.

BulletProof Monk (based on comic book of the same name) slated for 2003 with licensed merchandise program on tap.

Gaming products offer opportunities.
72. New Line Cinema more than $100 M
David Imhoff, SEVP, worldwide licensing and merchandising (212) 649-4944
The second installment in the Lord of the Rings trilogy, Two Towers, hits for holiday and is part of a continuity program that currently includes 220 licensees.

Also key for 2002 is Austin Powers III (July 26) with handful of licensees doing action figures, apparel, stationery, publishing, interactive, and novelty items.

Four licensees on board for Jason X, the 10th installment of the Friday the 13 franchise. McFarlane Toys for action figures; Paper Magic (Halloween costumes); Scorpio (Posters); and Blue Grape (T-shirts).
73. Revlon more than $100 M
Ross Misher, president, Brand Central (310) 234-1231
Currently 11 licensees in key categories such as hair and spa appliances, beauty tools, eyewear, cosmetic bags, and jewelry.

Continue to build on strength of Revlon's global brand franchise in categories such as apparel, footwear, and accessories.

Eyewear launching globally from Filos Group with hosiery due in North America in the fall from Industria Fronteriza. New licenses: fashion tops with Awake for upstairs distribution in fall and artificial nails with Pacific World due next spring.
74. Warren Kimble more than $100 M
Linda Balogh, president, Courtney Davis (650) 529-8900
A twist on the classic images of the Vermont folk artist comes to retail as the At Home with Warren Kimble collection.

New licensee Springs Industries to create bed and bath collection.

Switched alliances from Toland Enterprises to New Creative Enterprises for new printed flag and broader garden product collection.
75. BKN International $100 M
Jonathan Close, SVP (212) 798-5891
New deals signed in toys for Land Rover (now owned by Ford).

Conduct first Christmas promotion outside U.S. for Rudolph with Hamley's Woolworth and KFC; signed on with UK book publisher Redan.

Relaunch Forever Friends (owned by Hallmark) with gift/plush through new licensee Gosh International. Launch Ultimate Book of Spells (BBC in spring 2002) with U.S. broadcast targeted for fall; product to follow in spring 2003.
76. Classic Media $100 M
Gary Hymowitz, head, worldwide licensing (212) 847-9304
To use newly acquired entertainment rights from Golden Books to build programs around Peter Cottontail, Casper the Friendly Ghost, Rudolph the Red-Nosed Reindeer, Frosty the Snowman, Little Drummer Boy, and Santa Claus is Comin' to Town.

60th anniversary of the Little Golden Books brand to be supported by new plush line from Yottoy in May. Gund continues rollout of new soft toys and plush for pat the bunny; Bentex is the new apparel licensee.

A pilot for the Lone Ranger is being shot for the WB! Network. Expanded merchandise program to follow.
77. Discovery Consumer Products $100 M
Neal Lieberman, VP, licensing (240) 662-5731
Signing on second-tier licensees for Junkyard Wars in apparel, headwear, stationery, bags and accessories, and candy.

Expanding Animal Planet line from toys into pet category. Seeking licensees for pet toys and accessories.

Support upcoming Crocodile Hunter film (MGM Studios) by refreshing toy line and signing on licensees to do trading cards and novelty items. Radio Shack and Subway will lend promotional support.
78. Eastman Kodak $100 M
Philip Raia, LMCA (212) 265-7474; Linda Latiuk, director,
communications licensing, Kodak (716) 724-2490
Scaled down licensees to better focus on pertinent categories such as advanced technology and imaging products.

Eyeglass lenses from Signet available in more than 100 countries at professional retail outlets.

Tiffen manufactures camera lenses, accessories, and equipment for professional and advanced amateur photographers.
79. General Mills $100 m
Leigh Ann Schwarzkopf, manager, trademark licensing (763) 764-4161
Efforts to streamline operations with goal of creating "one bigger, better General Mills" with various brands/divisions.

Betty Crocker branded product dominates the program.

Cheerios Kids program doing well with Playfully Yours doing plush and developmental toys.
80. Jockey International $100 M
Milou Gwyn, VP, domestic licensing (212) 840-4900
Quadrupled licensee roster since 1998 to about 12 in 2002 in logical core competency categories. Next stage: focus on maximizing its businesses by better exploiting existing distribution channels.

Further integrate its licensed marketing strategy for the "Next best thing to naked" Jockey campaign on all POS, hangtags, in-store signage, and advertising.

Shopping around for licensees for women's socks and men's and women's swimwear for 2003.
81. Mack Trucks $100 M
Tim Orenbuch, LMCA (212) 265-7474; Randy DeLillo, manager, corporate stores, Mack (610) 709-2601
Strong partnerships with Ariens for lawn tractors and snow throwers and Rally Manufacturing for automotive accessories keep the brand top of mind with mass-market and specialty store consumers.

Seeking opportunities in lawn and garden equipment, power tools, and material handling equipment.

Looking to develop lifestyle aspects of the brand in soft goods categories.
82. Masterfoods USA (formerly M&M/Mars) $100 M
Michele Brown, VP, licensing (908) 852-1000
Will supplement its core M&M's brand with attention paid to brands such as 3 Musketeers, Milky Way, Skittles, and Starburst.

Grow its candy and gift category with exclusive launch of edible, decorative "trees" featuring Celebrations casual box chocolates this fall at Bloomingdale's from new licensee CandyTree USA.

A. Aronson to create containers and magnets featuring "M" characters with distribution at Wal-Mart, Kmart, Target, and supermarkets.
83. Polaris $100 M
Bob Horton, president and CEO, Trademarketing Resources (248) 922-0124
New deal with Racing Champions Ertl and Peg Pego to produce 6-volt and 12-volt electric powered children's ride-on ATVs for North America and Europe. Product to ship late summer 2002.

Will enter the bicycle category with new licensee SAF Group creating Polaris and Victory branded dirt, mountain, and cruiser bikes.

Expand its reach into the toddler segment with line of plastic ATV and soon snowmobile molded sandbox toys from Toy State.
84. Steven Madden, Ltd. $100 M
Robert Schmertz, president, wholesale (718) 446-1800
Steve Madden and Stevies seek partners for accessories, sportswear (including jeans), cosmetics, and a master contract for Japan.

Looking to expand the brands in the UK and Germany.
85. Anheuser-Busch $80 M
Cheryl Pfneisel, manager, licensing (314) 577-9932
Brand image management is primary focus for licensing program with nearly 100 licensees across nine product categories.

Continue to support its strong racing licensing program in conjunction with Dale Earnhardt Jr. Inc.

Sports and leisure categories become areas of concentration with first-time licensee Olhausen Billiards for pool tables and Ebonite for bowling balls and accessories.
86. Primedia $80 M (est.)
Sean Holzman, VP (323) 782-2935
Primedia has some form of licensing program for each of its 300 magazines. In development: an auto club and auto body services for Motor Trend and safety products and baby care for American Baby.

Seventeen's Spa Salon, the first-of-its-kind venue that combines a spa/salon, retail store, and Internet cafôo open in Texas in June. Also, room d¯r and bedding to launch for back-to-school at major retailer.

Rounding out apparel and toys for Hot Rod.
87. Major League Soccer $70 M
Stuart Crystal, VP, marketing and consumer products (212) 450-1234
Aims to develop grassroots level of business with Xara, supplier of apparel and equipment.

Developing gift-with-purchase program with specialty retailers for MLS Goals videotape to support MetroStars youth initiative.

Strong sales in video games, apparel, and headwear.
88. Kellogg Co. $65 M
Elisa Webb, director, worldwide licensing (616) 961-2086
Focus on brand equity across key categories: food, housewares, and toys.

Hired EMI to handle licensing for Eggo, Special K, and Pop-Tarts for both food and merchandise licensing.

Big push for Tony the Tiger's 50th birthday this year and newly acquired Keebler brands.
89. Pillsbury $50 M
Jennifer Turner, account executive, Nancy Bailey & Assoc. (303) 670-4433
Relaunch Pillsbury programs with plans to expand internationally.

Focus early Pillsbury Doughboy efforts on collectibles, decorative kitchen accessories, and fun.

Strategies for Green Giant and Sprout to maximize opportunity.
90. Campbell's Soup $35 M
Lynne Chappel, director, corporate licensing (856) 342-3852
Continue to develop key categories such as housewares and collectibles, and expand into kids' and family-fun activities, including games and toys.
91. Alliance Atlantis Communications Up to $100 M
Jennifer Bennett, VP, merchandising and licensing (416) 966-7204
AAC Fact publishing division to release first novelization based on TV movie Salem Witch Trials in November.

'Tween show Degrassi comes to Noggin in April with BTS promotion, publishing deal planned for North America. Other properties getting attention: So Smart, Henry's World, and Connie the Cow.

First book (Simon & Schuster Pocketbooks) already on shelves for TV hit CSI (Crime Scene Investigation) with another planned by year-end. CD-ROM from Ubi Soft and electronic board game due 2003.
92. Amtrak up to $100 M
Debbie Varnado, director, merchandising (202) 906-4662
Partnered with model train maker Walthers to sublicense Amtrak moniker.

Promote Acela (high-speed train) and increase licensing program.

Grow online presence with new merchandise for Amtrak.com.
93. Bugle Boy up to $100 M
Mary Gleason, president and CEO, Group III Design (212) 564-3443
Young men's and boys' (4 to 20) categories due for relaunch in June at mass market for the first time.

Secondary categories hit holiday 2002. Targeted marketing campaign (college-age) via trade/consumer publications, MTV, promotional partners.

New VP of brand development Doug Waterman to spearhead the launch.
94. Major League Baseball up to $100 M
Howard Smith, SVP, licensing (212) 931-7439
MLB aims to partner with upper-end retailers to reinvent the business for profitability. A conscious effort made to work with the other sports leagues to coordinate retail visits in an attempt to raise the profile and profitability for all.

Leverage apparel (65 percent of its business) with other categories such as trading cards, home, and sporting goods.

Consolidation continues with licensees down 40 percent.
95. National Geographic Society up to $100 M
John Dumbacher, SVP, licensing (202) 857-7572
The company will suit up explorers and photographers in new Adventure apparel collection that draws from four themes: mountain, desert, tropical, and sailing.

Licensee DE International, Trento, Italy, ships outerwear/sportswear in July to better department stores.

Continue growth of footwear, apparel and backpacks, luggage, and duffels; seek sporting goods, home furnishings, and toys for 2003.
96. Sega of America up to $100 M
Robert Leffler, manager, licensing and merchandising (415) 701-6000
Sonic the Hedgehog, Virtua Fighter 4, Crazy Taxi, and Super Monkey Ball licensed to Racing Champions Ertl for action figures to ship summer 2002.

Continue to pitch properties to the entertainment world with Crazy Taxi optioned to Goodman/Rosen Productions for full-length movie.

Sports games strong, led by Sega Sports NBA 2K2 and Sega Sports NFL 2K2.
97. Time Inc. Brand Licensing up to $100 M
Risa Turken, VP, licensing (212) 522-0507
Launch of fine art wall d¯r, gifts, publishing, and collectibles for LIFE magazine; interactive and publishing products for Time for Kids; pop culture products for People; and back-to-school items for Teen People.

In development: magazine training aids and accessories for Golf and infant products and services for Parenting/Baby Talk.
98. Tommy Bahama up to $100 M
Gail Vasquez, director, licensing (212) 391-8688
The resortwear brand brought licensing in-house, adding office space and staff.

Signed on four new licensees and launched eight new categories; ink drying on bed & bath and table linen deal with upscale maker Sferra.

Will round out home products with tabletop, outdoor furniture, home accessories and home fragrance; will add fragrance, skin care, luggage, and travel accessories to fashion accessories business.
99. Unionbay up to $100 M
Cathie Underwood, VP, licensing (949) 206-9353
International expansion abounds in India, The Philippines, and Kuwait.

Completed deals in headwear and watches with first shipments due fourth quarter '02/first quarter '03 in mid-tier stores.

Seeks infant/toddler and young men's/boys' underwear.
100. Yahoo! up to $100 M
Angie Crenshaw, senior licensing director (408) 731-3300
Extending into computer peripherals, small electronics, and toys/games.

Continue to produce a series of reference books through agreement with Bryon Press. Next up: Yahooligans-Yahoo! For Kids.
Subscribe and receive the latest news from the industry Article
Join 62,000+ members. Yes, it's completely free.
You May Also Like
---