Cannes Do Publishing
Cannes Do Publishing
]> Jetix jets into MIPCOM Jr. (to be held October 7 to 8 at the Carlton Hotel in Cannes, France) with a lineup headed by its fourth co-production with p

]>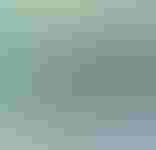 Jetix jets into MIPCOM Jr. (to be held October 7 to 8 at the Carlton Hotel in Cannes, France) with a lineup headed by its fourth co-production with parent company Disney. The 26 half-hour series, Ying Yang Yo, features twin rabbits Ying and Yang, who could not be more different. In fact, the only thing they do have in common is that they both must become "Woo Foo" Knights and save the world from eternal darkness by defeating Carl The Evil Cockroach Wizard. That, and finish their homework, do their chores, and eat their vegetables. Ying and Yang are both pupils of wise but grumpy panda Master Yo, who teaches the brothers the Woo Foo Ways. And algebra. Woo Foo Knights are guardians of peace and justice, and, with excellent martial arts skills, the power of thought control, and the ability to move objects telepathically, they also are true 21st century multitaskers.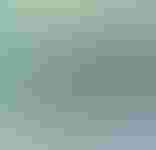 Real-life brother and sister team—7-year-old Molly and 5-year-old Sam—host new National Geographic Kids series Are We There Yet?. Together, they take their audience on a worldwide, unscripted adventure, offering their view of locations such as the Galapagos Islands and India, and coming to the conclusion that while the world is big, it's not that much different from home. Kids are doing a lot of hosting in the new shows at this year's MIPCOM Jr. DIC is in town with CAKE, a live-action/reality series of 26 half-hours hosted by a 13-year-old girl (think Martha Stewart meets Gwen Stefani) and her two best friends, who show their audience—and each other—how to take ordinary, everyday items such as T-shirts, CD cases, lamp shades, etc., and make them extraordinary. The girls' show is summed up in their motto, "You can't buy individuality, but you can make it!" Taylor Fry, lead character in Mortified, the new live-action comedy drama (26 half-hours) from the Australian Children's Television Foundation, might beg to differ. On the brink of adolescence, 11-year-old Taylor has a lot to deal with: a changing body, a flood of hormones, relentless judgment by her peers, and a dad known locally as "The Underpants King." Superficially, Taylor is a smart-lipped kid with plenty of courage and attitude, but, in truth, she doesn't really feel she belongs. She's a black sheep at school and a misfit among her seemingly perfect neighbors. Under pressure, Taylor retreats into an inner world, fueled by a rich imagination—and viewers get to join her. Animals talk, Egyptian mummies come to life, her nose grows like Pinocchio's, and she takes career advice from St. Francis of Assisi. Any little kid who can't summon up St. Francis when life gets tough can always call for Captain Flamingo, the eponymous hero of Jetix's new 52 x 11-minute series. Tired of being overlooked by big kids, tiny Milo Powell dons his pink terrycloth cape, fills his backpack with powerful novelty store items, and becomes Captain Flamingo—hero of little kids everywhere. Whether it be a tree house full of mutant squirrels, a hair-destroying barber, or a bathing suit gone missing at the deep end of the pool, Captain Flamingo—aided by his best pal, anonymous sidekick, and not-so-secret admirer, Lizbeth—will save the day, and fight for justice. In a big-beaked sort of a way. The theme of avian heroes continues with Decode's new 26 x 22-minute co-production with the UK's Aardman Animation, Chop Socky Chooks. Aimed at ages 7 to 11, the series promises "kickin' chickens in Kung-Fu capers." The Chooks are a crack team of Kung-Fu chickens. Philosophical Chuckie Chan, enigmatic Chick P, and streetwise KO Joe work undercover in Wasabi World, a towering shopping mall run by their arch-enemy, Dr. Wasabi, a mutated piranha and head of an evil retail empire. Too cool to cluck, the three plucky heroes always maintain the required action hero calm. Whether they're fighting bonsai shrink rays or the deadly karaoke zombies, they're always ready to introduce another unsuspecting villain to their brand new food concept—the chicken chop. The pace slackens a bit as NBD comes to Cannes with an all-star version of The Wind in the Willows, but, of course, there are still the good guys and the bad guys (well, weasels, to be precise) in Kenneth Grahame's timeless classic telling how life on the riverbank is turned upside down when the villainous weasels take over Toad Hall. A co-production between the BBC and Canada's CBC, The Wind in the Willows stars Bob Hoskins (Mona Lisa, The Long Good Friday, Pennies From Heaven) as Badger and Matt Lucas (Little Britain, Casanova) as Toad, and features support from Imelda Staunton (Vera Drake, Shakespeare In Love) and The League of Gentlemen's Mark Gatiss. Produced by Emmy award-winning Gub Neal, the series is being shot in Romania with a budget of $5 million. Life on a very different sort of riverbank is offered as All3Media returns with its award-winning BBC strand, Serious... The 10 x 25-minute Serious Amazon series takes the young people on a journey to the Peruvian Amazon, where their life-changing adventures include building a semi-wild enclosure for rare Uakari monkeys and a visit to the Jivero Indians, tribespeople best known for their former practice of shrinking human heads. Still in South America, All3Media also will offer its latest commission, Serious Andes, for presale. MarVista Entertainment takes to outer space as it recently acquired the international distribution rights to The Zula Patrol, a zany intergalactic children's program. With 52 half-hour episodes, the 3-D/CGI series features Captain Bula, Professor Multo, pilot Zeeter, pet Gorga, and twins Wizzy and Wigg, who take viewers ages 3 to 8 on a roller-coaster ride across the universe, teaching them a thing or two about science in the process. In the U.S., marketing and outreach efforts for the series include interactive traveling museum exhibits, educational programs, and other events. In addition, a Fulldome Digital Theater show featuring The Zula Patrol characters will launch nationwide in spring 2007. 4Kids Entertainment holds the exclusive worldwide licensing and merchandising rights.
Subscribe and receive the latest news from the industry Article
Join 62,000+ members. Yes, it's completely free.
You May Also Like
---