A Dog's Life
A Dog's Life
Expect an explosion in licensed pet products, as two renowned dog lovers go head to tail. Two new licensing programs for celebrity-branded dog-food products and accessories will debut this spring, creating more excitement for d

Expect an explosion in licensed pet products, as two renowned dog lovers go head to tail.
Two new licensing programs for celebrity-branded dog-food products and accessories will debut this spring, creating more excitement for dog owners, licensees, and retailers as well as more intense competition in one of the hottest categories in retailing.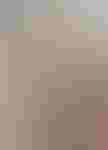 The two licensing programs are being developed by two of the largest brand licensing agencies and feature two of the most prominent celebrity dog trainers and several of the nation's largest retailers. (In addition, Toys "R" Us expanded its position in the pet category with an exclusive line of products targeted to kids and their parents. See "Pet Projects.")


It's Tamar Geller, the "life coach for dogs," vs. Cesar Millan, "El Perrero," which translates to the "Dogman." It's "The Loved Dog" vs. "The Dog Whisperer." Both celebrities have appeared on Oprah, have written "how-to" books, and have trained dogs for some of Hollywood's top celebrities.
The new licensed product lines, which were revealed to buyers at the annual Global Pet Show in San Diego in February, will be launched at a time when pet-food sales are skyrocketing and dog owners, in particular, continue to pamper their pets and spend more money on related products. The pet supplies and services category, which has grown at a compounded annual growth rate of 7.1 percent since 2003, generated sales in the United States of $41 billion in 2007 and is projected to top the $50 billion mark by 2010, according to Packaged Facts. With such significant growth projected, these new celebrity lines will add yet another competitive component to one of the fastest-growing categories in retailing.
Brandgenuity, the New York-based licensing agency that recently signed a mega-deal with MGM Studios, is developing a full line of dog-related food and accessories with Geller, a former Israeli intelligence officer who has operated a training/day-care service for dogs in West Los Angeles since 1996. Her book, The Loved Dog: The Playful, Nonagressive Way to Teach Your Dog Good Behavior, was published in April 2007.
IMG, the Los Angeles-based sports, entertainment, and licensing agency, is launching an exclusive program featuring Millan and the Dog Whisperer brand. Millan's TV show, "The Dog Whisperer," is now in its fourth season on the National Geographic Channel. He has authored two books, Cesar's Way, released in April 2004, and Be the Pack Leader, in October 2007.
Sharing the Love
Geller's first product featuring "The Loved Dog" brand, will be a fresh, all-natural treat in two flavors that will be produced by Freshpet, a New Jersey-based supplier of fresh pet food. The product, which will be displayed prominently at retail in specially designed refrigerated cases, will debut in 5,000 retail locations in the spring. The packaging will feature helpful tips from Geller on how to raise a loved dog.
"I want to do something different to revolutionize dog products," she says. "I want every product to help the owner fulfill their relationship with their dog."
Louis Drogin, managing director of Brandgenuity, explains that the agency will help to identify partners in a variety of categories, which will focus on products that "enrich the relationship between dogs and their owners. What's most exciting is the opportunity to go beyond the scope of traditional pet products by leveraging the social community of pet lovers everywhere," he explains. "Through social networking Web sites, mobile content, and other interactive media, The Loved Dog brand will help dogs and their owners connect with the community of people that celebrate dogs."
"Sharing the belief that all dogs deserve the same fresh and healthy foods that humans feed themselves, the partnership between Tamar and Freshpet was a natural fit," adds Scott Morris, a co-founder of Freshpet.
Drogin said Geller's products will be positioned as premium products targeted to mass consumers. Geller is also planning to release a training DVD and is also reportedly in talks to develop a syndicated television talk show inspired by her personal experiences with dogs.
New Tricks
The Millan product line, which will be branded "Dog Whisperer," will be offered exclusively at PETCO beginning in late spring at all of the specialty retailer's 850 stores.
According to IMG's Michael Gottsegen, vice president of licensing and retail development, the Dog Whisperer boutique shop will be in the front of PETCO stores with signs, window clings, and a 6-foot point-of-purchase poster featuring Millan.
"The entire line is being developed on the three factors of Millan's philosophy—exercise, discipline, and affection," says Gottsegen.
In making the announcement, Millan said, "I am proud to launch my first dog product line to further support our message of improving the health, happiness, and balance of dogs. I am also grateful to PETCO for their participation and the tremendous support they have shown our products."
Among the products in the Dog Whisperer line are organic wet and dry dog food, treats and chews, fortified water, liquid supplements, collars and leashes, toys, grooming products, beds, bowls, feeding supplies, and an instructional series of DVDs. The line is expected to grow to more than 100 products, with licensees including:
Castor & Pollux: organic dry food, wet food, treats and chews.

JLA Pets Pet Bed Collection in four fabrics.

Brampton: shampoos, conditioners, sprays/stain and odors, and housebreak pads.

Cott Beverages: fortified dog water.

Langers Juice: liquid supplements.

Alfay Designs: bowls, storage containers, and mats.

UBISOFT: interactive games.
Subscribe and receive the latest news from the industry Article
Join 62,000+ members. Yes, it's completely free.
You May Also Like
---