X-treme X-Pectations
X-treme X-Pectations
]> Following the Olympics, the extreme sports business melted like the snow in Salt Lake City. Will it make a comeback? Remember the Olympics? You know, those game

]>Following the Olympics, the extreme sports business melted like the snow in Salt Lake City. Will it make a comeback?

Remember the Olympics? You know, those games held in Salt Lake City in February. The ones with all those kids flying around on skates and snowboards and winning medals. The ones that were supposed to launch extreme sports off the cult-following bandwagon and into big-bucks mass-market heaven.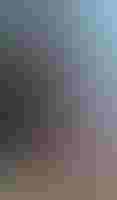 Something happened, though. After the Olympic torch moved on and the snow melted from Salt Lake City to Long Island, extreme sports lost it mass media venue. By all accounts, the fire in consumers for the way-out rebel lifestyle presented by the Gold Medal kids flamed out. Even in-line skating-once the king of extreme sports-has stumbled. Wholesale sales of in-line skates and accessories fell about 10 percent in 2001 to $230 million, according to the Sporting Goods Manufacturers Association (SGMA), which predicts that figure will drop to about $200 million in 2002. Prior to the Olympic hype, participation in extreme sports-particularly snowboarding, mountain and BMX biking, wakeboarding, roller hockey, boardsailing/windsurfing, and mountain/rock climbing-fell significantly from 2000 to 2001, SGMA reports(see chart). But don't count extreme sports out just yet. The recently wrapped Licensing International 2002 Show and some corporate activity make this category one that could explode at any time, particularly in the apparel area. Extreme sports is more than the Olympics. And it needs to be."I don't think the Olympics carried extreme sports for more than a couple of months," says Bill Carter, president of Burlington, VT-based Fuse Integrated Sports Marketing, which provides marketing insight and youth culture expertise to clients ranging from core sports manufacturers to national consumer brands.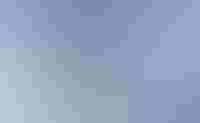 "If anybody was looking beyond April, they would have seen a dip was coming. I wouldn't want to hang my hat on specific events in this category. The Olympics were a welcome kick in the right direction."New OpportunitiesFor apparel and sporting goods equipment, the Olympics took extreme sports to a licensing plateau. What appears to have gone off a cliff, however, is the toy segment that was fueled by extreme sports. ESPN's X Games licensed its event and name to Malibu, CA-based Jakks Pacific, Inc., to manufacture and distribute all kinds of goods from apparel to miniature skateboards and mini-BMX bikes. Jakks is now out of that category, according to a company spokesperson. Tech Deck, a property of Escondido, CA-based X Concepts, was an industry leader that did not return phone calls for this story. Spin Master Toys in Toronto had a line called Flick Tricks, which mined the miniature extreme category. Guess what happened to that?
"We're out of the extreme business," says Adam Bender, Spin Master head of corporate communications. "In 1999, we were the category leader. Now we're no longer in a leadership position. When it's done, it's done. This is done."
Before you stick a fork in it, understand that the extreme sports licensing business looks like it's poised for growth in the number of licensors, as well as its retail presence over the next year. Apparel is selling. T-shirts, hats, and other items bearing the names of board sports manufacturers including Billabong and Quiksilver sell well at specialty sporting goods stores. Fuse's Carter and other industry experts say the apparel sells best to young urban markets and not necessarily to kids who skateboard, mountain bike, or snowboard. Extreme sports are "aspirational." Kids who want to wear the loud colors and big logos associated with the category like the lifestyle and all-out attitude that goes along with the events themselves. Most kids who wear a Billabong T-shirt have never surfed.
"I think retailers are seeing new opportunities in the extreme sports area," says Paul Zimny, director of licensing at global licensing firm Bradford Licensing Associates in Upper Montclair, NJ. "We do a lot of work with Pepsi in the extreme sports area, and its merchandise is selling at Kohl's, Bob's Stores, and other mid-sized retailers. A lot of the opportunity is in apparel. Shorts, T-shirts, backpacks, and sunglasses are selling well."
Bradford Licensing is the master licensing agent for surf/skate apparel manufacturer Piping Hot Australia, which, through U.S. apparel manufacturer In Private, signed a 10-year deal in June with 25-year-old vertical half pipe skateboarder Mathias Ringstrom. (Bradford Licensing earlier this year arranged a deal with In Private to license the Piping Hot brand for an extensive action sportswear range for the U.S. and surrounding markets.) A skateboard icon for the last five years, Ringstrom will work with Piping Hot to design cutting-edge skate/street apparel.
Bradford Licensing has been a key connector for several brands in the extreme sports category. It has connected Pepsi, in particular the Mountain Dew brand, to snowboarding and skateboarding, which it uses in advertising and packaging. Meanwhile, Fuse's Carter has taken the extreme sports look, spirit, and attitude to Sony, Ford, and Gillette, among other national brands. As any toy licensor will tell you, corporate exposure to extreme sports will be critical to the category's growth: Seeing kids schuss through an untouched snow-covered valley with a Mountain Dew in hand will do more to take extreme sports to the next level than any X Games can.
Name Recognition
Extreme sports does have a few recognizable top-notch athletes. Tony Hawk is to skateboarding what Shaq is to basketball. His Pro Skateboard video game with Activision is a top seller. Extreme sports licensors and retailers also are hanging their hopes on Shaun Palmer. Touted at the Licensing Show as the Michael Jordan and Tiger Woods of extreme sports, Palmer is a champion snowboarder, skier, motorcycle racer, and mountain biker. His licensing agent, Brian Hakan of Hakan and Associates in Overland Park, KS, and Rochester, MI, says the Palmer brand, which already has its name on snowboarding equipment, will be all about cool.
"We were approached by a company that wanted to license Shaun's name for an in-line skating product," says Hakan. "There was a lot of money on the table. But Shaun and his people didn't want to do it. In-line skating isn't cool anymore. The customer knows what's cool, and the Shaun Palmer brand will represent that."
Talks about Palmer and his brand now are underway with major packaged goods advertisers. But Hakan is concerned the 40-year-old-plus merchandising community that deals with licensed goods may be missing out on an opportunity due to lack of knowledge.
"The buyers in the licensed goods business are probably too old to understand who Shaun Palmer is," Hakan points out. "How are we going to educate them? That's the biggest challenge in this business."
Subscribe and receive the latest news from the industry Article
Join 62,000+ members. Yes, it's completely free.
You May Also Like
---