Truly International
Truly International
European Perspective "If you consider yourself to be in licensing, then you have to be at Licensing International in New York." That was one of the first comments I garnered after my first-ever visit to the show la

European Perspective

"If you consider yourself to be in licensing, then you have to be at Licensing International in New York." That was one of the first comments I garnered after my first-ever visit to the show last month—and it certainly summed up what I felt about the event.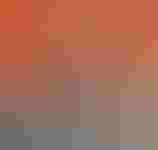 Despite the ultra-chilled atmosphere at the Jacob Javits Center, the cool did not penetrate the hearts or minds of European visitors and exhibitors at the show—business felt good, and although there was no obvious new pot of gold, deals were done on an impressive scale.
But with the shift in emphasis to direct-to-retail product, were there enough European retailers at the fair?
Of course, it rather depends on your business. For Carl Lumbard, Twentieth Century Fox's Europe managing director of licensing and merchandising, the New York show proved the pivotal part of the year that he expected, and he was particularly pleased with the retail meetings he had. But for Munich-based TV-Loonland's head of licensing and merchandising Bernd Conrad, there were far too few from Europe—but this was balanced by the high number of agents and licensees looking for new properties.
Woolworths, C&A, and Clinton Cards were the retail names that have been repeated to me—but if some of the cynics I've spoken to are right, others there kept a very low profile, in an effort not to be hijacked by overenthusiastic licensors.
However, as Coolabi's head of licensing Janet Woodward points out, direct-to-retail is not as developed in Europe as it is in the U.S.—and as in so many product areas, it is the European supermarkets that are leading the way. Woodward found the show "very busy and incredibly upbeat."
"We didn't see much retail presence, but manufacturers and licensees were there to buy licenses. They were looking for properties that they knew they could confidently commit to for three years and that the license would work in the long term," she says.
For Europeans, the notion that the show is U.S.-focused has not gone away. However, as Fox's Lumbard points out: "A significant part of the European industry comes out to the U.S. We have as many European visitors in New York as go to Brand Licensing in London."
Nureeni Träbing, director of licensing and business development at Germany's Sheepworld, notes that the show was "as usual, busy, noisy, exciting, friendly, and at times overwhelming. It is very much an American show, but it also creates a perfect platform for all other participants in the industry worldwide to network and show their brands."
Peter Wroe, director ImaginePaper, which makes engineered paper products, concurs. "As a Brit who has lived in New York and Atlanta, I have experienced the U.S. as the 'engine room' of licensing. Sure, in Europe we adapt and reapply concepts and applications to make them work in multilingual and multicultural areas, but the New York show is ideal for my business."
In some respects, the show was surprisingly busy considering the difficulties that retailers are experiencing. Keith Pashley, European marketing manager, Copyrights, says, "Everybody accepts that the licensing industry is tough at the moment across the globe, but all the players are remaining upbeat looking to the many positives that are emerging. The next 12 months will be challenging, but it was a great show for completing deals and making a great number of new contacts."
For Richard Woolf, director of international licensing, Jetix Consumer Products, new contacts were the most significant outcome from the show—and not just in the U.S. and Europe. "The show opened up new avenues for some of our key properties in territories such as Greece, Turkey, and the Middle East. And we managed to see our top licensors, licensees, and agents."
Subscribe and receive the latest news from the industry Article
Join 62,000+ members. Yes, it's completely free.
You May Also Like
---