Thinking Big
Thinking Big
]> Sony Pictures Consumer Products is taking a slow, steady, and strategic approach to licensing It's a Big Big World. Sony Pictures Consumer Prod

]>Sony Pictures Consumer Products is taking a slow, steady, and strategic approach to licensing It's a Big Big World.

Sony Pictures Consumer Products (SPCP) has big, big plans for It's a Big Big World, the company's foray into preschool TV programming, starring Snook the sloth and airing on PBS KIDS. SPCP already has named Fisher-Price U.S. master toy licensee for the series, which was created by Mitchell Kriegman (the Emmy Award-winning writer, director, creator, and producer of shows such as Bear in the Big Blue House and Clarissa Explains It All). It's a Big Big World is an educational series set in a lush rainforest, where the World Tree (a metaphor for the world) is home to a variety of animals—including a turtle, bird, anteater, monkeys, and fish (see "Cast of Characters" )—each of which has a unique perspective and scientific approach to situations. The show is produced in "Shadowmation," a technique Kriegman created that combines an ancient form of Japanese puppetry called "bun raku," animatronics, and computer-generated animation.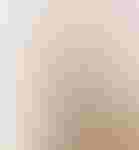 "The show was born from what was going on in the world after 9/11," explains Kriegman, who lives in New York and has three kids ages 8, 11, and 14. "There aren't a lot of positive images in the world. The best way to remedy that is through science and geography and thinking about the world as a complete and positive place. Kids learn about the rainforest in school, so using that setting is a natural, positive way for kids to understand and talk about the world. I wanted to create an environment in which I could interchange topics of diversity and community with related issues such as tolerance and safety." Kriegman had worked with Sony Pictures Home Entertainment (SPHE) on the Bear in the Big Blue House DVDs, so it made sense for him to pitch the series to Sony. "SPHE was looking to build on its preschool library and recognized the strong potential of Mitchell's concept for the series," explains Juli Boylan, senior vice president, SPCP. The It's a Big Big World DVD is slated to launch in first quarter 2007. As for the broadcast partner, Kriegman says he always wanted to work with PBS, as "it is the Gold Coast of children's programming." Coincidentally, Linda Simensky, senior director of children's programming, PBS, had worked with Kriegman at Nickelodeon and was new at PBS when he pitched the series. "I had already decided in my mind that this series would be the first I would do at PBS," says Simensky, who admits to liking any Big Big World episode with "monkey mayhem" and notes that if she lived in the World Tree, she'd be Ick the fish because he's "unexpectedly funny." "We were trying to change things a little, and I kept referring back to shows I loved as a kid, such as Electric Company. It's a Big Big World has a great look and curriculum that wasn't shown on air at that point. Other shows were focused on emotional learning; we decided to go back to geography and science." Commissioned for 40 half-hour episodes to date (with negotiations underway for a second season), the program's curriculum and content are being shepherded by educators and scientific advisors, including Tina Grotzer, one of the educational researchers for Project Zero of Harvard University, and Dr. Daniel Anderson, a psychologist at the University of Massachusetts at Amherst. In the first episode, which aired January 2, the two marmosets, Smooch and Winslow, are looking for their new friend, Wartz the tadpole. Snook leads them through the tree to find him. Ultimately, they discover Wartz has gone through a metamorphosis and is now a tree frog. The educational lesson: Some animals or plants change and can be hard to recognize in their new forms.
"The minute we saw the show, we felt it had all the elements to succeed in licensing," says SPCP's Boylan. "The show is unique and visually stunning." That said, SPCP is not barreling full tilt into licensing, instead taking what Boylan calls a wait-and-see approach to make sure the show is a success. "We're first looking at toys, publishing, and potentially interactive," Boylan says. SPCP is working with PBS to research the core target of who's watching the show, Boylan notes, adding that PBS receives e-mails from parents, who often mention how old their kids are. At the moment, the target age for the show is preschool, and ages 2 to 6 for the merchandise, Boylan says.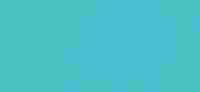 Aside from Fisher-Price as the master toy licensee, SPCP is in negotiations for publishing and looking at fall 2007 to launch products. "We may have a few soft goods such as apparel and footwear in the beginning of 2007, but the full product launch will be in the fall in an effort to make a solid statement at retail," Boylan says.
While not opposed to retail exclusives, Boylan says that will be decided once the licensees are on board and the merchandising program begins to develop. "Everyone considers exclusives now because they need a point of differentiation," she says. "Exclusives can be necessary to get support for a full range of products and provide the ability to take a success story to other retailers."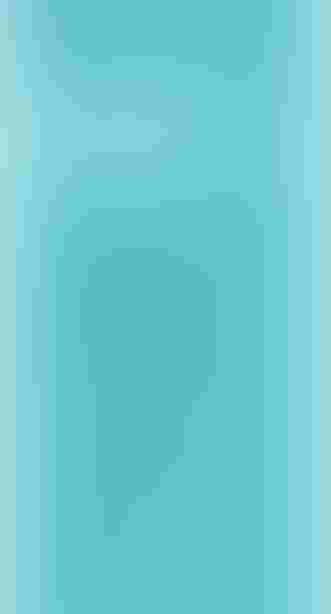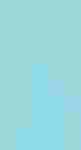 As for licensees, Boylan says SPCP often looks to companies that can distribute product to all retail channels. "Because it's airing on PBS, there are no Nielsen or daily ratings. That means we're not getting household information such as income levels, so it's hard to know what retail tier to target at launch, although I believe It's a Big Big World products can live in all retail channels. As we get more findings from the show, we will determine whether this is something we need to clearly define for the upstairs market in terms of different product looks, styling, artwork, etc."
While SPCP is setting the strategy for the brand overall, Kriegman is very involved in the licensing plans. "When parents make a commitment to watch the show, they're investing in DVDs and products, too," says Kriegman, who thinks broadband will be an important product category for It's a Big Big World in addition to the categories already being pursued. "We need a consistent vision. If they love the show, but the toys or books are crummy, they won't watch the show."
SPCP aims for manufacturers of quality products that have a passion for the property, Boylan says, adding that the licensing strategy for TV is much longer term than for a movie. "For a movie, the shelf life is very short, unless it's a proven entity such as Spider-Man. A TV property allows you to build the brand. As long as you keep it fresh, put out quality products, and change the show as new kids come on board, the show can live on for years."
PBS has its own marketing plans for the show as it pays a percentage of the budget. "We put a lot of money into the marketing. It's a huge priority," says PBS' Simensky. "We do on-air promotions, some advertising, and earned media with publicity. Local stations are promoting the show in their markets. Programmers clearly are happy as they are running the show once in the morning and again in the afternoon. Stationers wanted outreach materials immediately. They can take shows out to the community and use them in workshops."
A Website (pbskids.org/bigbigworld) supplements the series' educational goals and provides an additional interactive platform for viewers. Content on the site includes character treehouses inviting kids to explore the animals' worlds, a dance with Snook game, and other printable games and activities. A parents and teachers' section offers additional resources. "The Website is a key link to looking at success," says Boylan. "PBS handles the Website, but we receive feedback and are listening to what parents are saying."
Going forward, Boylan says Sony "is looking at other TV opportunities. Sony doesn't have a network, so we're in a different position than some other studios. Ultimately, it's just a matter of making sure it's the right property and the right fit."
Subscribe and receive the latest news from the industry Article
Join 62,000+ members. Yes, it's completely free.
You May Also Like
---