Think Strategic
Think Strategic
Looking to bolster your brand?Here's how to connect with consumers and expand at retail. Today's consumers continue to be inundated with brands, both new and old. Engendering brand loyalty that also exte


Looking to bolster your brand?Here's how to connect with consumers and expand at retail.
Today's consumers continue to be inundated with brands, both new and old. Engendering brand loyalty that also extends to brand expansion is a tricky proposition, particularly when consumers are faced with a wealth of alternatives, including lower-priced options and private labels. Here, experts—including brand consultants, manufacturers, and licensors—offer some strategies for both strengthening consumer relationships with brands and successfully extending brands at retail.


Build emotional connections with consumers:
"In general, we're seeing a move away from selling based on tangible benefits and a move toward selling based on building emotional connections and experiences for customers," says David Warchawski, CEO, Warchawski, a marketing, branding, and PR agency. "These emotional connections are the true essence of branding opportunities, and slowly but surely, marketers are beginning to realize this. In an economy where almost everything we sell is a commodity—I can make or offer the same or similar thing as my competitor—ultimately, the only thing we have to differentiate ourselves is the emotional connection we create with our target audience. As a result, we're seeing an increase in PR and marketing activities that reinforce a brand's emotional positioning with its target audience. However, a word of caution: Too many companies are still cluttering the marketing landscape with unrefined messages that have no emotional connection to their target audience, and, even worse, are always changing their marketing approach to try and capture the latest trend."
Warchawski believes the most important, yet most overlooked area in marketing, and specifically in the branding realm, is internal communications. "Your employees are your most important brand ambassadors. If they don't live the brand, then everything else you are doing to reinforce the brand is more than likely a waste of time and money. Brand-centric internal communications that enables companies to provide on-brand service has the greatest room for growth."
Warchawski advises resisting the traditional methods of advertising and marketing and employing new strategies. "The marketing clutter is so overwhelming to most people that 99.99 percent of it gets zoned out. When advertising now can be found on barf bags and seat trays in airplanes, consumers are saying "AARGGGH...ENOUGH!" That is why the focus has to be on finding ways to build emotional connections and experiences for your core target audience in relevant settings, not in blanketing your marketing message everywhere. These messages have to be conveyed though personal experiences or via third-party credible sources to have real impact."
Get the consumer involved in brand creation:
"When done correctly, it is great for a brand," Warchawski says. "But when done incorrectly, it can be detrimental to a brand. The key is to be clear about your brand and then invite members of your core target audience to self-identify with the brand and become involved with it,and, if well executed, become brand ambassadors for your brand (think Harley Davidson). Consumers want to aspire to belonging to something that you as a company have defined and articulated. They don't want to tell you what they aspire to and then buy it. This takes the aspirational or sense of belonging out of the brand." Warchawski recommends using viral contests to find brand ambassadors who fulfill the brand DNA and then allowing the winners to serve as brand ambassadors in multiple ways.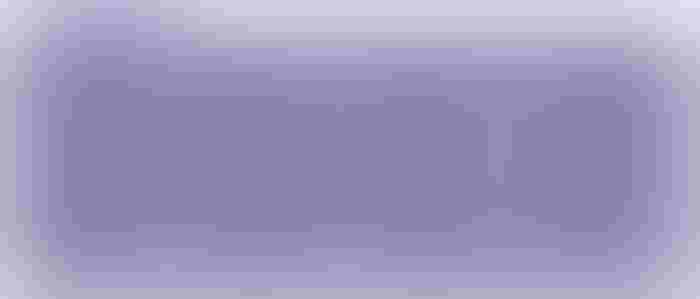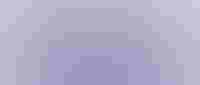 Scale back the number of licensees to have fewer, more strategic partnerships:
"We have been promoting fewer licensees for some time," says Bob Skotnicki, CEO, Global Licensing. "For brands, too many licensees equal an erosion of the exclusivity factor, which leads to erosion of margin. Licensees need a broad enough range of product to make an impact on a retailer's floor. If the product categories are sliced too thin, in an effort to cover, and receive royalties from, all possible corners of a market, then no one licensee has a broad enough range to develop a retail merchandising/ display and positioning strategy. This dilutes the major categories by adding confusion to the marketplace regarding exclusivity and distribution. In a category such as home furnishings, if it is sub-divided say, into: Wood/ Casegoods: Bedroom & Dining Room; Upholstery: Stationary; Upholstery: Motion/Recliners; RTA: Ready To Assemble, then the story is not consistent from one manufacturer to the other, price points are much more difficult to control, and distribution is impossible to control. Thus, the major category suffers as licensees and dealers for the minor categories essentially ride the coattails. Also, let's say you are the 'A' dealer in a market and have put in the 'Brand X Collection' for wood and upholstery and have dedicated 4,000 to 5,000 square feet and are promoting yourself as the exclusive dealer for 'Brand X.' Then the motion/recliner manufacturer sells your competitor or a 'B' dealer...you've just lost your selling position, and the volume of the major part of the category suffers because of a minor one. In this case, 'Greed is NOT good.'"
Also, from a retailer's perspective, it wants to deal with one or two resources/vendors, not six or eight.
Strategize the right brand extensions:
"For a little more than a year, we've done qualitative testing in terms of Website questionnaires that ask consumers who signed up to receive more information on our brands what type of products they would like to see," says Diane McGrath, global head of licensing, Reckitt Benckiser. "If we have a concept, we'll test it by placing the brand name vs. a generic concept to show how the brand name does influence the consumer."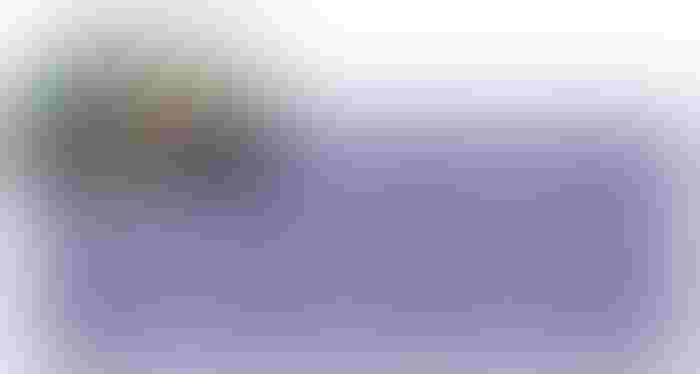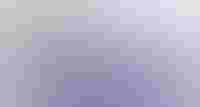 Reckitt Benckiser's licensing program is approximately two years old; its most popular licensed brands to date are Air Wick, Woolite, Lysol, and Veet. Distribution is currently in the U.S. and Europe, and McGrath says there are possibilities in Australasia.
Adds Maureen McCarthy, business segment manager, retail marketing and licensing, Anheuser-Busch, "We have to ensure long term that we have the right merchandise in the market because we want to retain control of corporate brand names as they are huge assets. Right now, we have nearly 40 licensee partnerships that offer a wide range of apparel, accessories (belts, buckles, and hats), home bar items, housewares, sporting goods, collectibles, and food.
Optimize brand merchandise at retail:
"We look for the right merchandise for a particular brand at an appropriate retailer that provides the appropriate image to consumers," says Anheuser-Busch's McCarthy, who says the company began taking a more strategic approach to licensing in the last two to four years. "These products and programs need to reflect the particular brand's lifestyle. Budweiser's core identity, for example, is real, genuine, American classic, while Bud Light is a social and fun brand. Our retail distribution targets ages 21 and older, with product in boutiques; department, specialty, home, and chain stores; mass merchandisers; and price clubs. We do not have distribution in college bookstores or toy stores, and to protect the integrity of the product, we don't sell in dollar stores or liquidators. We do sell product through some of our beer retailers, and when it makes sense, in grocery stores and collectibles stores. You won't see the same item throughout the channels of distribution; they are targeted to where it makes sense."
Anheuser-Busch works with licensees and targets direct channels in terms of promotion, McCarthy says. "We try to individualize opportunities with our licensing partners for select channels. As we look to category growth, we look for merchandise and opportunities for beer drinking occasions and try to find merchandise opportunities that make sense to the consumer. "
For domestic licensing, McCarthy says key brands are Bud and Bud Light, the Michelob family of beers, and Busch and Natural Light. The company currently is exploring opportunities for the Rolling Rock brand. "As our portfolio continues to grow, we look at opportunities being presented on a brand-by-brand basis to determine that it makes sense for domestic licensing."
Consider alternate channels of distribution:
Looking at other groups of retailers that have not traditionally carried the product category—say, furniture in electronics or appliance stores—is definitely an option, says Skotnicki. "It's a win-win situation. From home furnishings to power tools, these manufacturers are looking for brands, instant recognition, and credibility, and the retailers are looking for name brands to continue to attract consumers from the traditional retailers."
In addition, brand equity is especially important when it comes to electronic channels where the consumer cannot touch the product, Skotnicki says. "The brand becomes much more critical in providing the consumer the confidence to make the purchase decision."
Subscribe and receive the latest news from the industry Article
Join 62,000+ members. Yes, it's completely free.
You May Also Like
---