Sugar and Spice and All Things Nice
Sugar and Spice and All Things Nice
]> The young girls' market is full of sweet and innocent properties at the moment. What's keeping young girls young? And how will the trend develop? Acco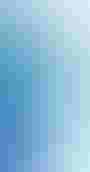 ]>The young girls' market is full of sweet and innocent properties at the moment. What's keeping young girls young? And how will the trend develop?

According to the old rhyme, little girls are sugar and spice and all things nice. At one end of the age spectrum this seems far from true. Bratz dolls, pop bands, fashion magazines and the lure of celebrity are influencing girls younger and younger. But at the pre-school end of the age group, there is a growing trend for entertainment properties that reflect innocence and very much more traditional values. 2003 marked the re-launch of My Little Pony, Strawberry Shortcake and Care Bears in Europe. In the same year Disney Princess became Disney's fastest growing brand. 2004 has seen the relaunch of Barbie into age-segmented worlds, the youngest of which emphasises magic and fantasy, and the launch of a new consumer magazine called Sparkle, which features all these characters. Meanwhile staple girl properties like Angelina Ballerina and Maisy show steady growth.Mike Brown, VP consumer products at American Greetings, which created Care Bears says the current market is experiencing a unique combination of nostalgia and social climate, which makes these brands very powerful. He says, 'the first factor is nostagia. Parents and retail buyers that grew up with Care Bears are buying into them for the next generation. But it's not just that. The world has changed and now embraces these softer brands. Properties that engender friendship, trust and a positive message reflect the social climate very well.' He admits that five years ago people dismissed him, saying 'You can't bring back the Care Bears.' Now, they all want it. It's an opinion shared by Nancy Bassett at DIC Entertainment, which licenses Strawberry. 'When we started developing Strawberry there was lots of talk of 'going back to simplicity'. Retailers have responded to its innocence. It's almost like the planets aligning - combining this with the trend that everything old is new again,' she says.However, young girls haven't just gone soppy. As Nancy says, 'These properties must be cool and must geniunely appeal to girls because they are just as fickle as ever and the competition is just as strong.' Which is why DIC put Strawberry in jeans and gave her multi-ethnic friends and up-to-date interests before unleashing her on the toady's five-year-olds. Nancy adds, 'In addition to all the updating we did for Strawberry, our research found that what children love best about her is the strawberry smell in each product. It's the simplest thing, no technology involved, and it is still the most effective.'
Growing up 'too quickly' is a subject much debated in the European press at the moment and there has already been some fierce correspondence about Bratz and Lil Bratz dolls (which are in fact aimed at older than pre-school children). 'At least Barbie had a career!' one angry mother exclaimed in the Daily Mail. The point is interesting: the impossibly-proportioned blonde that for decades was purloined by the feminist movement as a terrible role model is, when pitched against the Bratz, seen as a socially responsible and, lets face it, squeaky clean example for very young girls.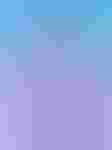 So is there a trend to keep young girls young? 'Yes', says Mike Brown. 'But it's really part of a bigger social climate. We have been genuinely surprised at the level of success of Care Bears.' No-one can say there is evidence of a particularly over-protective attitude towards young children. But there is a consumer force making it clear that innocent, traditional and educational concepts are in demand. The BBC became aware of it when its live-action pre-school show Balamory was broadcast. Head of children's operations at BBC Worldwide Helen McAleer confirms, 'We have certainly experienced parental approval of the sort of traditional values found in Balamory via the web site and our parents' panel. A strong factor coming through is that the series reminds parents of programmes from their own childhood. There is nothing old fashioned about the characters the music or the stories, but the setting and the ambience have a traditional feel.'Nickelodeon is experiencing the same with Dora the Explorer. An established superstar elsewhere in the world, Dora is still only broadcast on Nick Jr in the UK. But parents are finding it and they want products. Catalogue retailer Argos took the plunge in January, stocking three Dora items, all of which are in its top five selling pre-school items.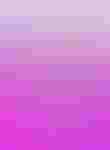 Redan publishing spotted the trend and launched its Sparkle magazine in January. The title is shaped like a handbag and brings together Strawberry, Dora, Bagpuss, Sylvanian Families and other traditional licensed characters with the stated intention of "looking to traditional values to transport little girls into a world of innocence and magic". Hasbro reports similar responses to its core brand My Little Pony. The toys re-entered the market last year and the licensed product follows in Europe now. The main difference 15 years after its creation is the target market; it has shifted from 6-9 year olds to 3-6 year olds. Hasbro's marketing director Anna Chapman suggests, 'My Little Pony really pulls away from fashion dolls and feisty stuff. The ponies are all about friendship, hairplay and innocent role play.'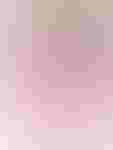 So how will the trend develop? The consensus is that the properties, launched on a retro wave, will become entrenched and continue on a five year cycle. 'We started appealing to mum but now, in season three, it's the children that want Care Bears', says Mike Brown. Care Bears worldwide retail sales should reach $500m in 2004 (up from $325m in 2003) and Strawberry's sales (launched later) will reach $300m (up from $225m). Nancy Bassett agrees: 'We launched Strawberry on a retro trend but now it's a young girl's staple franchise.' The point is that in years two and three, these nostalgic, girly properties with traditional values are still growing steadily.On the strength of Strawberry and Care Bears, American Greetings is looking at re-launching other retro and sentiment-based properties including the grandmother of them all, Holly Hobbie. Holly Hobbie was based on the artist herself, who came to American Greetings in 1967 with six pieces of artwork. The company had a ten year greeting card programme before any merchandise was made.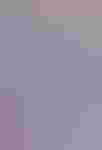 There is also evidence from the USA of a strong tween and teen take-up of these cute characters in their original, vintage look. Hot Topic, for example, has a whole programme based on the 80s vintage Care Bears look.The last word goes to Nancy Bassett, reminding us that children will ultimately set the trend: 'Generation Y is the largest consumer group in history. While their parents control the purse-strings it does well to pay attention to what they want.'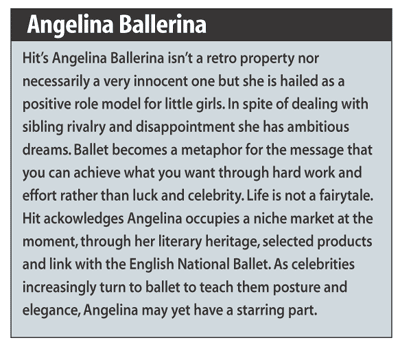 Subscribe and receive the latest news from the industry Article
Join 62,000+ members. Yes, it's completely free.
You May Also Like
---