Spanish Success
Spanish Success
]> Media, sports, and fashion are driving kids' licensing in Spain. Ignacio Orive knows the business of licensing in Spain inside and out. Currently

]>Media, sports, and fashion are driving kids' licensing in Spain.

Ignacio Orive knows the business of licensing in Spain inside and out. Currently president of Elastic Rights, the integrated brand management company he founded five years ago, Orive previously spent nearly 20 years at Spanish animation powerhouse BRB, latterly as commercial director.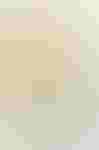 Elastic Rights specializes in kids' programming, and, says Orive, "in this area, the Spanish licensing business breaks down into three categories. The first is media. In this category, success usually derives from television because the life of a theatrical release is too short to support an effective campaign. The obvious exception to this would be a franchise such as Harry Potter, where it is known in advance that there will be a series of releases. Then," continues Orive, "there is sports. This area is growing very quickly in Spain, especially following the success of Fernando Alonso in Formula 1, Rafael Nadal in tennis, and the recent Spanish victory in Basketball's World Cup. And the third area," he concludes, "is fashion, which, of course, is mostly for young girls." The most recent of these categories to emerge is fashion, the arrival of which Orive pegs at "four or five years ago," although, he adds, "I do think it is here to stay." In addition to the undoubted stimulus of success, Orive also believes another factor is driving the growth of the sports sector. "Sport, by its very nature, is idol related," he explains, "and the idols concerned are athletes, and, as such, are clean and wholesome role models, greatly preferred by parents to singers and actors." But such considerations to one side there is no getting away from the importance of longevity as the basis for licensing success. By way of illustration, Orive points to TV series Campeones (Flash Kicker), which is a licensing success in both Spain and Portugal with 180 episodes and an unbroken broadcast run since 1989. The fact that Portugal emerged only recently as a market for Spanish licensing and retailers is surprising, given the long border they share and their simultaneous entry into the E.U. as long ago as 1986. It wasn't until 2001 that Spanish retail giant El Corte Ingles opened its first store in Portugal's capital, Lisbon, but, increasingly Spanish businesses of all ilks are seeing their smaller Iberian neighbor as a natural extension of their own domestic market. This is illustrated by Orive's revelation that Caillou has sold 120,000 videos and 130,000 books in Portugal alone. Although Spain has a lot in common with many other developed markets around the world—such as the ever-growing importance of preschool and increasing retail consolidation (the market is dominated by El Corte Ingles, Carrefour, Al Campo, and Eroski, of which El Corte Ingles is by far the biggest)—there are some differences. For example, while toys are still the biggest selling product category, specialist superstores such as Toys "R" Us only arrived in the country very recently, although they are catching on fast.
Subscribe and receive the latest news from the industry Article
Join 62,000+ members. Yes, it's completely free.
You May Also Like
---