Spain: From Boom to Roto
Spain: From Boom to Roto
For nearly a decade, Spain has been one of Europe's fastest-growing retail markets. But as the sub-prime crisis rips the heart out of the country's key housing market, the good times are well and truly over.

For nearly a decade, Spain has been one of Europe's fastest-growing retail markets. But as the sub-prime crisis rips the heart out of the country's key housing market, the good times are well and truly over.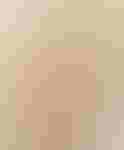 Verdict research estimates that construction accounts for 10 percent of Spanish GDP, estimated to have been $1.352 trillion in 2007, and 13 percent of jobs. So with the government reporting first quarter housing starts down 60 percent and mortgage lending down 40 percent from the first quarter of 2007, it is not surprising that economic growth in Q1 2008 was just 0.3 percent versus 0.9 percent in the same quarter 2007, and that the Organisation for Economic Co-operation and Development cut its growth forecast for 2008 to just 1.6 percent and 1.1 percent for 2009.
The irony here is that the Spanish government has run what is, by many measures, one of the tightest economies in Europe. It has a surplus of €25 billion, ($40 billion) and at 35 percent of GDP public debt is far below the European average. Further, the bank of Spain forbids off-balance-sheet investments, an act of prudence that has seen the Spanish economic system emerge largely unscathed from the sub-prime fiasco.
However, no government now controls all aspects of its economy, and the housing boom, which saw prices triple in a matter of years, encouraged Spanish consumers and companies to borrow heavily. That boom was largely fueled by foreign investment, which now has dried up dramatically. Further, consumers are being hit by strong inflation in domestic basics—in particular food and fuel, and this is having a negative effect on consumer confidence and retail sales.
The government has announced a €22 billion ($35 billion) spending package of tax rebates and job programs, as well as a 30 percent cut in business red tape, and liberalization of the transport, energy and telecommunications sectors. Whether these moves will be enough, however, remains to be seen.
However, there are optimists. Commenting on the prospects for Spain's €218 billion ($347 billion) retail market, David Luchet, senior analyst at Verdict Research, believes, "convergence trends among E.U. member states will return once the Spanish housing bubble has corrected itself and that on a per capita basis, Spain's consumer expenditure will eventually be driven to the levels of France, Germany and the U.K." The Verdict report, "Retailing In Spain 2008," concludes, "though Spanish retailing faces many short-term challenges, underlying fundamentals and long-term trends are favorable, and there are several reasons for optimism about long-term prospects."
A key trend in the Spanish licensing market over the past few years has been the emergence of preschool. Maria Doolan, managing director, brand and business development at Zinkia, says preschool began to emerge as a significant sector of the Spanish licensing market five years ago, when state broadcaster RTE launched what was then Spain's first successful preschool show, "Los Lunnis." The success of this show opened the door to other pre-school properties.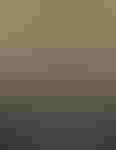 Ignacio Orive, president of Elastic Rights, agrees that preschool is an important emerging trend, but he also sees classic action adventure series and children/teen novelas as important emerging genres.
Both companies have had big success in recent years in the preschool arena, Elastic Rights with "Caillou," and Zinkia with "Pocoyo," which, reports Doolan, has had sales "in excess of €12 million ($19 million) at retail in the first year of exploitation."
Both Orive and Doolan agree that one of the attractive features of the preschool market from a licensor's perspective is that it is an area that is more difficult for pirates to access. Orive explains the reason for this. "Parents and gift givers are the decision makers for preschool purchases," he observes, "and consumers feel that fake products may not be safe for preschoolers, so they demand the very best quality."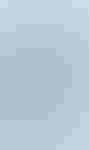 Both are agreed this is a sector that still has some room to grow. Doolan notes that, "another factor behind the emergence of preschool has been increased immigration and an increased birth rate over the past five years." This, she believes, means that "over the next three years, brands will have a chance to take hold and develop a comprehensive range of products, which I am sure we will see enter the marketplace." Although she also cautions, "That will require certain changes at retail in order to accommodate the shift in product target."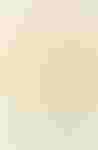 However, there is some disagreement between the two as to the importance of various product categories. Doolan names toys, plush and back-to-school as the key product groups. Orive, on the other hand, while accepting that "toys and stationery have always been important product categories in Spain," identifies a recent shift in importance of product categories toward more sophisticated products and believes that "the biggest-selling product categories are now video games, toys, stationery and mobile content."
Orive taps two key factors driving this development. "First," he suggests, "children grow up a lot faster these days than was previously the case," and second, "they have access very much earlier now to technologies, and they do not need to learn how to use the Internet or a cell phone as they grow up with them."
While it is true that recent Spanish sporting success has increased the prominence of sporting properties in general, and this does have some adult appeal, Orive is adamant that "it is not that easy to influence adults, unless we are talking about a specific brand or character related to luxury and fashion goods or sports," and he remains convinced that "children and teens remain the most important group where licensing has the greatest influence."
Within this demo, Orive believes, "Licensed products generally appeal more to girls than to boys, and [girls] are certainly more receptive to fads." And, as one would expect, "Sports products are mostly boy-related, as are action adventure, toy-related shows, while girls are bigger consumers of children/teen novelas."
Subscribe and receive the latest news from the industry Article
Join 62,000+ members. Yes, it's completely free.
You May Also Like
---