Rob Lawes
Rob Lawes
]> Rob Lawes is the chief executive of Hit Entertainment, one of the most striking success stories in children's entertainment. He has been with the company since it started in 198

Rob Lawes is the chief executive of Hit Entertainment, one of the most striking success stories in children's entertainment. He has been with the company since it started in 1989 and puts his business success down to a combination of common sense and creativity. At 35 he is the youngest CEO in the FT 350
Rob Lawes started work as an office junior at Video Arts when he was 17 years old. He admits he may only have got the interview because the boss's wife's maiden name was also Lawes and he wondered if the two might be related. When Video Arts experienced expansion and contraction in rapid succession, Rob volunteered to become the company's Chief Accountant. He was 18 and had an O'level in accountancy.

Some time later, Rob received a call from Peter Orton, who he'd never heard of before. Peter had been at Children's Television Workshop and the Jim Henson Company and was setting up a new TV sales and distribution company called Henson International Television (HIT). They met for lunch in Hampstead, Peter explained some his vision for HIT and Rob says he was immediately 'hooked'. Hit began in October 1989 with seven people, a personal investment of £300,000 from Peter and investment from Flextech coming later in January 1990. Rob Lawes was Financial Controller and Company Secretary. It was quite a start.
Had you any idea, in 1989, how things could turn out?
Right from the start there was the feeling that Hit wouldn't be a purely domestic company. Peter inspired some very US-style ambitions; he wanted to create a company like Henson without the Muppets.
How did you become producers of your own content?
At the beginning our focus was on sales and distribution. But it was at a transitional time. Although it was still possible to make money from production, people were getting a better understanding of the value of content. Things changed so that there was more focus on the bottom line and it therefore became harder to acquire rights. The flip side of this for Hit was that we had good international relationships and could access finance to fund new content.

As the number of content providers fell, Hit was able to become more of a principal i.e. to secure the finance and then own the shows. The World of Beatrix Potter, Captain Z and the Zee Zone and Where's Wally? were among the early titles.
How soon did Bob come on the scene?
It was a coincidence that we met the producer Jackie Cockle while Cosgrove Hall was making Brambley Hedge at the same time as being introduced to the concept of Bob the Builder. So in 1997 we created Hot Animation in a in Altrincham, Manchester, and asked Jackie to join, making Bob and Brambley Hedge.
I think this was a crucial turning point. Seeing early bits of Bob animation made us realise we had a clear strategy and that the strategy for Bob was the strategy for Hit as a company, a vision we were able to articulate to the city. Our model was to create and own valuable content and the infrastructure to make it work. If Bob had been unsuccessful, it would have meant our whole business model was flawed. Our £9m investment in Bob returned £60m last year in revenue.
In the late 90s we set up a home entertainment division in the UK, together with a small licensing and merchandising team. But still at that time the majority of income was from TV and the focus was on kids not specifically on preschool.

You floated Hit on AIM in 1996. Why?
Floating loosened us from the restrictions of shareholder approval. Overnight we gained complete control of the business, together with access to public money. We had a market capitalisation of £15m with 23 employees and our business was still primarily TV distribution. At this point we were looking for finance for three shows: Percy the Park-keeper, Kipper and Brambley Hedge. We achieved it via the old financing routes and consumer products were very much an ancillary activity; we didn't have the infrastructure at the time to make it happen. We had no concept of brand building like we do now.
Do you think Hit is a good model for entertainment companies?
Hit was the first of its kind to list and it's easy for other people to explain a proposal if it compares to something else. So to some extent I'm sure Hit is an example.
I do think there has been some 'smog' in the city over the financing of this sort of company. To some extent there has been a pattern of: 'easy access to financing, make shows, give to the broadcasters and hope for commercial success.' But there are two types of content -- valuable content, which generates revenues, and the rest, which has no value except for the broadcasters.
What makes a good property for Hit?
We're looking to see evidence that a property can create a committed child. In other words the TV show must transcend the screen. The child must want to own and experience and play the concept. And the parents will want to read the books. A concept can't exist just on the screen.

You describe the Lyrick acquisition as 'transformational.' How did you conquer Amercia?
It was much easier after the acquisition of Lyrick. We had an office there but it was Lyrick that gave us our American passport. The US represents 50% of the global spend and to get visibility at US retail you need to be at a certain turnover, a certain stage before they will deal with you. Walmart recommended us to Lyrick. We knew Dick Leach of Lyrick from years before, and approached him about an acquisition. There was mutual respect between the companies and he had a strong appreciation of the retail environment. If you have a strong franchise (Bob, comma for example), it means you can attract and acquire other strong franchises. This is what happened.
Has the Gullane acquisition made such an impact?
It didn't have the same impact as Lyrick, but the important thing it has achieved is to give us the critical mass to change our infrastructure; we will now have a global brand team for each brand.
You are now guardians of the UK's most popular and successful children's brands. Does that bring responsibilities?
PBS, ITV and the BBC all have restrictions on advertising to children. We have come a long way since the 80s and we police our own activity very effectively. But the truth is that we all get older faster and children are increasingly sophisticated consumers.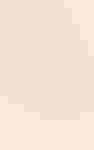 What is Hit's vision for Thomas?
Thomas is a phenomenal classic property and transcends the need to be on TV (it hasn't aired in the US or UK for some time now). We are currently going through a brand positioning exercise to create a 2-5 year plan for Thomas. Gullane was in the process of making a spin-off series called Jack in the Pack, about a quarry on the Island of Sodor. We felt this was moving away from its core. There is a huge amount right with Thomas and we don't anticipate any changes in the short term. Personally, I'd like to see Thomas expand beyond the 5-minute format and into 30 minute specials.
What will happen to Thomas in the US?
In the US Thomas exists in the speciality market. Up-sale retailer FAO Schwartz, for example, is one of our biggest clients. Even Thomas's core product, the wooden train, has a classic, traditional feel. (65% of toy engines sold in the USA are licensed with Thomas.) In contrast, Bob and Barney are mass market properties, so there is a difference. You can take a propety to the mass market, but it's much harder to take it up again. There is also the potential to expand Thomas in areas such as Germany where it isn't fulfilling potential at the moment.
How important is video for Hit?
Home entertainment represents 50% of our business. I want to keep it at that balance. We have 11% of the total US kids video market and 8% of the total UK kids market or 28% of the mid-tier UK children's market, nearly as much the BBC. We sell 14m units per year but there is potential for more. For example, at the moment we don't own Thomas video distribution.

What impact will DVD have?
There is still huge consumer demand for VHS. DVD represents 10% of sales but video is still easiest to use for a small child and videos get handed down as families trade up to DVDs. I think there will be a long tail on VHS, but the flip side is that DVDs, being smaller, are cheaper to make and to retail. Obviously we're not sure that 4 year olds will be interested in Director's cut Barney or the extra features! But in 3-5 years I think we'll move to being 50/50 of each.
Will you ever look to own a broadcast platform?
No. I think that dance stopped about ten years ago. If we had been at our present stage ten years ago, things might be different. Now you need a huge balance sheet to be able to control broadcasting and it's not viable for Hit. And we'd be competitive with broadcasters of our programmes. We enjoy our independence -- in some territories there are broadcasters we could put all our programming with. In others it goes to different channels.

What do you feel are the main issues facing the licensing industry today?
The Treaty of Rome will continue to add another layer of complexity to doing business in Europe. Retailers will become increasingly sophisticated the world over, though they still have caution, looking back to Star Wars - and this increasing sophistication will be reflected in the products available.
I think for the next 3-5 years the players are in place, which means the barriers to entry are getting tougher. I think Hit was the last small company to be able to break through.
Do you think there will be more consolidation in the UK market?
Yes, and I think more acquisition, though I don't see anything that interests me as an acquisition at the moment.
What do you look for in a potential acquisition?
We look for consumer product revenues to be a significant proportion of the company income and for intellectual properties that create a committed child, i.e. they transcend the screen.

Do you think TV financing will continue to be so precarious?
TV is now so much more disciplined than it was in the 80s. Investors don't want to buy into concepts any more they want to see results. Which makes entry to the business much harder.
Is this detrimental to creativity?
What it probably means is that mediocre shows will become harder to make. Good people will continue to make good shows.
How would you define Hit's position in the market at the moment?
Hit isn't a pre-school studio, that's too claustrophobic a term. It is evolving into a children's brand organisation. Guinness World Records and Pingu, for example, are great opportunities, which are currently under-exploited. They can be incorporated into the Hit infrastructure and achieve more of their potential.
How will you keep up your creative edge?
I would say that Hit uniquely blends creativity and financial discipline. It has three strong studios and I believe we have the best creativity available. Commercially we have been very busy with acquisitions and integration. But we have shown every-one we can support the creativity too. For example, five new shows have just gone to pilot.
What is your prescription for children's brands in the future?
Bob gave us strength to acquire and to build. When you have something that strong, it's yours to lose. I think it's important to take nothing for granted. Keep working, building, controlling. Our brands are neither TV nor toothpaste; they occupy an area in between. The degree of sophistication in our treatment of them is immense. We uncover the DNA of a brand, understand it, keep it fresh, invest in it and be disciplined about it. It's a quantum leap.
Hit has said it is increasingly consumer facing. What does this mean?
This is a recognition that things don't stop at the retailer. The end user is not the retailer. If all your video units are on sale or return, you have to be committed to sell-through and invest in making sure consumers appreciate your brands. We know there is no value in Hit as an umbrella brand. So our commitment is to enhancing our brands' positions with the consumer.
If you look ahead, how do you think the company will have changed?
In five years, Hit will be more of the same. We'll be managing more global children's brands, edging out of the 0-5 age group and building up capital and cash flow.
A more interesting question is what could happen to Hit in ten years time. We could be a substantially bigger company with a bigger cashflow and that represents very different opportunities. The next two and a half to five years will be very exciting as we build the foundation for this.
A key question for Hit is if we can do it again like Bob. If the answer is yes, the opportunities for the future become much stronger. We have this potential with Rubbadubbers.
We generate 95% of our income from consumer products and that's a good situation for for a brand. Hopefully we're 3-5 years away from having a selection of world-class children's brands.
You are 35. Not half way through your career. Do you think you will stay at Hit?
It's been 13-14 years of hard work and it's not a day job. We love it and I want to see just how good we are.
Did you ever train as an accountant in the end?
No I went to night school for two years but after meeting Peter, felt it wasn't relevant. I like to think it was an advantage when I was Finance Director that I hadn't had the creativity trained out of me.
What has been your most exciting moment with Hit?
On a personal level, my biggest altitude sickness came when I went from office junior to chief accountant at the age of 18. After that, my most important challenge has been going to Lyrick, to an office full of people and making it work with me as their new boss. When we floated on AIM and broke free from the restrictions of a private company, took control of the business and experienced the opportunities of cash flow; that freedom to build was the most exciting thing.
Subscribe and receive the latest news from the industry Article
Join 62,000+ members. Yes, it's completely free.
You May Also Like
---