Power Driven
Power Driven
Warner Bros. Consumer Products gears up for the 2008 release of the Supergirl collection, which is based on the property's initial success at retail in 2007. When a hit property such as Supergirl joins forces with influ

Warner Bros. Consumer Products gears up for the 2008 release of the Supergirl collection, which is based on the property's initial success at retail in 2007.

When a hit property such as Supergirl joins forces with influential California retailers Intuition and Nine Star, success seems like quite an easy feat. The fashion- and sports-inspired collections, which were introduced last summer with splashy launches and a sports competition, were off to a powerful start in 2007. With the spark already ignited and still burning brightly from the 2007 kickoff, plans are underway for further expansion at retail worldwide.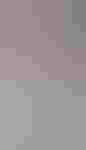 "We saw an opportunity to present the Supergirl 'S' shield as a universal symbol of power for girls and young women," says Barry Ziehl, vice president, worldwide public relations and marketing, Warner Bros. Consumer Products. Apparently girls like to flaunt the Supergirl icon for their own personal reasons whether they believe their power emerges from their athletic achievements, creativity, or intellect.
Who is this modern Supergirl? The target age group ranges from 13 to 19 years old and taps fashion types, as well as athletes. "We set out to talk to two specific audiences that we felt were the most powerful embodiment of being a Supergirl," says Ziehl, who explains that she can be a "fashionista" who finds power in fashion or an "actionista"—a term coined to describe someone who is passionate about action sports, yet equally fashionable. Regardless of where this new breed of Supergirl draws her power from, one thing's for sure—there's plenty of growth potential for the Supergirl property for 2008.
On behalf of DC Comics, WBCP debuted an exclusive line of Supergirl merchandise especially for the fashionista crowd. The trendy collection, which landed on shelf at Intuition in May 2007, drew design inspiration from the unyielding power of Supergirl's eponymous S-shield, which serves as a symbol of strength and leadership for girls.
"When girls around the world wear the 'S' shield, they wear it for a number of different reasons," explains Ziehl. "When you ask them why they wear it, you get myriad answers that are personal to them."
"Jaye Hersh, the owner of Intuition, was the perfect partner for the launch," believes Ziehl. "From an entrepreneurial standpoint, Hersh is a Supergirl herself in the way that she's built her business," he adds. Key licensees such as Junk Food, Crocs, and Havaianas supported the program.
The colorful Supergirl collection, which spanned from burnout Ts to charm necklaces and beyond, quickly captured the attention of Hollywood's star set, and was scooped up by supergirls Molly Sims, Tori Spelling, and Gabrielle Reece among others.
With items that ranged from $23 to $1,000, the collection truly offered something for every Supergirl fan regardless of her purchasing power. Fashionistas could bring a little bling into their wardrobes with the S-shield diamond necklace by D'Annunzio or accent their ensembles with a gold charm necklace by White Trash Charms. They could also opt for a less expensive item such as a T, tank, or hoodie by Junk Food Clothing, halter sundress by FEW, or Swarovski embellished T by Bejeweled. Other accessories included limited-edition flip-flops by Havaianas, Crocs ballet flats with Jibbitz, a Crocs sport bag, or embroidered painter hats by Goorin Bros.
Exclusive "refreshed" artwork was created specifically for the launch. Described as "trend right," the fashionable mix reflected a "sophisticated girly" design sensibility in a palette of nontraditional colors.
Although the Supergirl collection was originally scheduled for a one-month selling period, the line remained on the floor all summer long. "The sell-through was incredibly successful," says Ziehl. A number of other influential forces greatly contributed to the launch's success. Aside from Supergirl's affiliation with an "ideal" retail partner like Intuition, a stellar licensee base coupled with a link back to charity also did wonders for the launch.
"Intuition was considered the ideal launch partner because it reaches the girls we wanted to speak to most directly," says Ziehl.
"I've seen firsthand the powerful and diverse statements of expression that young women can make through fashion," adds Hersh, who supported the launch with dedicated store windows, in-store merchandise areas, and Supergirl-themed shopping bags. The empowerment message also was promoted through outdoor awning signage that read, "The Power of Intuition."
Proceeds from the May kickoff event benefited Girls Inc. of Greater Los Angeles, supporting its mission to provide vital educational programs to millions of American girls, particularly those in high-risk, underserved areas. "We came in to the project firmly believing that the charity component wouldn't just be an afterthought," says Ziehl, who mentions the importance of not only partnering with the right retailers and licensees, but the best charity. Ziehl says Girls Inc.'s message was "spot on" and its mission statement "read like the Supergirl code of conduct." WBCP will certainly continue its relationship with the organization in 2008 as it was described as "a perfect partner for the charitable component."
Actionistas On Board
Following Intuition's launch, an exclusive "actionista" line debuted at Nine Star, a surf, skate, and snow shop based in California. Top athletes, celebrities, and VIP customers joined forces to attend the July event that benefited Boarding for Breast Cancer—a youth-focused education, awareness, and fund-raising foundation designed to increase breast cancer awareness.
The sports-inspired Supergirl collection taps into the empowerment spirit of sports enthusiasts. Custom surfboards by Guy Okazaki debuted alongside T-shirts and a bikini by Rip Curl, and tank tops by Sk8grl. Etnies Girl stepped up with limited-edition shoes, while Havaianas introduced limited-edition flip flops, and Surf Diva rolled out T-shirts. In addition, artist Colleen Hanley created custom artwork.
WBCP also played host to the first-ever S3 Supergirl Jam, an all-girl skate, snow, and style event held in San Diego in September. "We really believe in the power of the action sports girl as a symbol of empowerment," says Ziehl, who mentions that WBCP worked hard to create an action sports event that was multi-disciplined.
"Action sports have become a powerful expression of independence, style, and strength," adds Gretchen Bleiler, world champion snowboarder and co-host of the S3 Supergirl Jam. Other elite actionistas on the host committee included Fabiola da Silva (inline), Lyn-Z Adams Hawkins (skate), and Kassia Meador (surf).
The S3 event drew some of the top female talents from the action sports world. They headed to Mission Beach to compete on the final day of the three-day Action Sports World Tour (ASWT). An opportunity to win a combined prize of $25,000 and a chance to become the first-ever S3 Supergirl champion was offered to the winners of the snowboard rail jam and street-style skateboard face-off.
Soaring into 2008
With Supergirl product remaining on the Intuition Web site at the close of 2007, plans were certainly being made to support the property at a higher level in 2008. "We're going to continue the momentum we had from the successes we saw in 2007," reveals Ziehl. "It's a little early, but we're talking to specific retailers about entering deals that are likely to be exclusive." Product will likely begin shipping this summer.
"Right now we're focusing on conveying that Supergirl message of empowerment," affirms Ziehl. "It's something that we haven't done before. The 'S' shield has been out there and lived organically, but we're putting a formal focus behind it."
Supergirl's iconic "S" shield will likely gain international distribution in the future. Ziehl says there's some interest in key markets around the world. "Our goal is to export the successes we've seen here in the U.S. market," concludes Ziehl.
Subscribe and receive the latest news from the industry Article
Join 62,000+ members. Yes, it's completely free.
You May Also Like
---