Nelvana Gets Ready to Grow
Nelvana Gets Ready to Grow
Corbus appoints a new leader to oversee its home entertainment and consumer product biz. As Nelvana Enterprises and its parent company Corus Entertainment continue to roll out new entertainment and marketing strategies, brought

Corbus appoints a new leader to oversee its home entertainment and consumer product biz.
As Nelvana Enterprises and its parent company Corus Entertainment continue to roll out new entertainment and marketing strategies, brought in to helm the consumer products business is Andrew Kerr, newly named head of consumer products for the Americas and Australasia. The role brings Kerr "home again" to Toronto, Ontario, Canada, the Nelvana headquarters.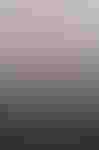 With more than 14 years in the consumer products business, Kerr is joining Nelvana at a time when its entertainment properties are hitting their stride. Successes for the company include "Beyblade" which was, according to Nielsen Media Research, the No. 2 boy's action series in Canada last fall, enjoys a 37.5 percent audience share for kids ages 4-10 on Gulli in France and is a leading show on Cartoon Network's Saturday morning entertainment block in the U.S.
"I'm stepping into a situation in which there is such value and such trajectory," says Kerr. "Nelvana has really made its case to leverage its capability to be a major player in kids' products globally, particularly in the boys' arena with Beyblade and forthcoming properties."
The Beyblade property and its entertainment iterations ("Beyblade: Metal Fusion," "Beyblade: Metal Masters" and "Beyblade: Metal Fury") can be found in more than 50 countries and has 200 partners on board for its consumer product program, including master toy partner Hasbro (excluding Asia) and D-Rights. Plans for 2012 include special tournament themed promotions in time for the World Beyblade Championship March 25 in Toronto, and a hush-hush product evolution set to roll out this fall.
Also on tap for Nelvana is a roster of preschool properties such as Babar, which continues to celebrate its 80th anniversary this year, Franklin and Friends and Max & Ruby.
"I've had a lot of experience with preschool and I look forward to working with those properties in particular, especially Franklin and Friends and across the portfolio," says Kerr. "The idea of taking original, novel and compelling preschool content that is as friendly to parents as it is to children and creating a consumer product program such as I did for 'Teletubbies' or 'In the Night Garden' is exciting. I look to take that IP and make the most compelling and appropriate products for the existing program and those in the pipeline over the next two to five years."
Kerr plans to drive Franklin further into the U.S. market this year and "begin conversations in earnest" that will set the program up for success into 2013. On the Max & Ruby side, Kerr will continue to ensure that appropriate content is on retail shelves over the next 12-18 months for a program he says is doing very well. Kerr also will continue to grow soft goods for the program and extend the range of categories as the series heads into its third season.
"We're believers that a successful on-shelf experience helps to breed content, so its ensuring that we make the most of what we can and create a positive experience for the brand not only in North America, but also in Latin America," says Kerr.
For each preschool property in the Nelvana portfolio, Kerr will look to expand the traditional programs with full ranges of plush and plastic toys.
"We want to make sure we have an intelligent, sizable and meaningful program in place," says Kerr.
For Babar, it's a continued year of celebration, which launched in 2011 with appearances in the Macy's Thanksgiving Day Parade, at the New York Stock Exchange and is currently featured in Paris' toy gallery at the Musée des Arts Décoratifs through Sept. 2. Abrams Books reissued a range of titles from Laurent de Brunhoff, and in France, Hachette Jeunesse plans to publish 50-60 titles over the next three years, the first debuting this spring.
Kerr will report to Colin Bohm, managing director for Nelvana Enterprises.
"We are thrilled to have Andrew join our team at Nelvana," says Bohm. "Andrew brings a unique and valued set of experiences and skills to our company and our brands."
Andrew Kerr, head of consumer products for the Americas and Australasia
Prior to this appointment at Nelvana, Kerr was the executive vice president, consumer products and marketing, international, for Entertainment Rights/Classic Media based in London, where he oversaw licensing for more than 100 brands including Postman Pat, Tinga Tinga Tales and Guess with Jess. Also on his resume are positions with various other licensing-centered companies including Ragdoll, where he was the executive vice president, global licensing and marketing.
Subscribe and receive the latest news from the industry Article
Join 62,000+ members. Yes, it's completely free.
You May Also Like
---