Money in Mischief
Money in Mischief
Star Farm Productions deals out a double dose of mischief, courtesy of its flagship property, Edgar & Ellen, which is gearing up for multiple deals following extensive broadcast, publishing, and online exposure. When T

Star Farm Productions deals out a double dose of mischief, courtesy of its flagship property, Edgar & Ellen, which is gearing up for multiple deals following extensive broadcast, publishing, and online exposure.
When Trish Lindsay, Sara Berliner, and Rick Carton co-founded Star Farm Productions in May 2002, they set out to revolutionize the way content is created, and they did it with today's digital generation in mind. Together as a team—CEO Lindsay, a sought-after speaker on digital media, grassroots global marketing, online communities, and entrepreneurship; Berliner, a graduate from Harvard with a degree in folklore and mythology and visual arts; and Carton, an experienced artist, illustrator, and toy designer—had all the right skills to create children's stories, but more important, they had a passion to tell great stories. This talent has been particularly visible in Star Farm's flagship property, Edgar & Ellen, which artfully combines traditional and new media. Currently supported by books, animated TV, and an online community, the property is poised for further market expansion, thanks to licensing agency Lisa Marks & Associates.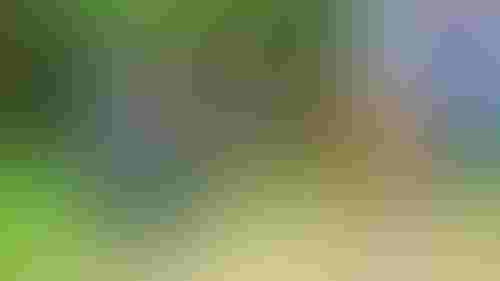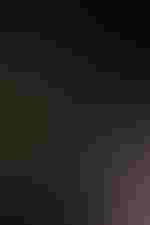 Character Development
The initial inspiration for Edgar & Ellen came from Carton, illustrator of the "Edgar & Ellen" book series, and his brother, Billy, at their mom's kitchen table. While there, Carton put pen to paper and created the first image of the mischievous twins. Berliner then helped round out the world of Nod's Limbs and brought to life fans' favorite character, the twins' pet, simply named "Pet." "It was clear to me from the beginning that Edgar & Ellen, 'the id of every kid,' would appeal to a mass market," says Lindsay. "The characters are fearlessly creative and are constantly trying to execute fiendishly clever schemes, which backfire hilariously, a concept people—of any age—across the globe love, as witnessed by the abundance of blog posts and fan mail."
As the company's flagship property, Edgar & Ellen championed the Star Farm model of creating stories in multiple media and releasing these stories into the marketplace simultaneously. "Edgar & Ellen first appeared in a six-book series (now with Simon & Schuster Children's Publishing) and an online community (www.edgarandellen.com), and then moved into animated television, via shorts and specials on Nicktoons Network and YTV in Canada," explains Lindsay. But the twins have even more up their sleeves, as the book series—which currently boasts 14 publishers covering 12 languages and 67 countries—expands, and Star Farm gears up for the release of the Edgar & Ellen TV series (co-produced with Bardel Entertainment) in August on Nicktoons Network. So far, deals are in place to roll out the series in 15 countries including Nickelodeon International and ABC Kids Australia. Plans also are underway to add graphic novels and a live-action feature film. As a next step, a major retail program will take place later this year.
According to Lisa Marks & Associates President and Founder Lisa Marks, "This exclusive retail program—including exclusive product and promotions, as well as games from Mattel—serves as a springboard to infuse the market with a focused offering in 2007. Immediately following this program, Edgar & Ellen product will continue to expand in spring 2008 with a full rollout program during back-to-school. Categories for '08 will include novelty toys, plush, apparel and accessories, sleepwear, back-to-school, bedding and room decor, games, and DVDs.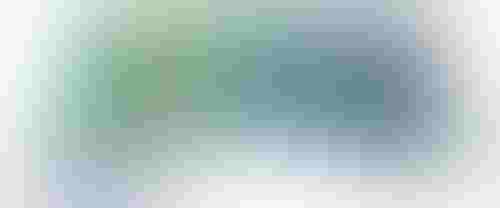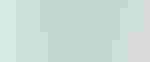 "With the 2007 exclusive program in place," says Marks, "we currently are talking to partners for spring and fall '08. As for the Mattel partnership, their game team took the time to learn the story arcs and characters while developing Edgar & Ellen board games. The game now is a wonderful extension of the overall story arc."
Peer Review
"Getting kids' feedback is essential to the story development process at Star Farm. Stories are presented to kids and kid experts such as parents, teachers, and librarians," explains Lindsay. "In the case of Edgar & Ellen, the book series is kid-influenced. Kids read manuscripts as they were being written, tweaked, and reworked long before the books hit shelves. Major Web activities and applications also were shown to kids as they were being developed." Additionally, she says, "the upcoming TV series not only was researched, it is 10 percent kid-inspired. Kids sent in their personal ideas for the 2-minute shorts, which we then animated and made part of the half-hour show. In addition, Edgar & Ellen TV shows, in varying stages of development—from script to animatic to final animation—were, and continue to be, reviewed regularly by kids and schools."
Adds Nicktoons Network Vice President and General Manager Keith Dawkins, "Edgar & Ellen has proven to be successful on Nicktoons Network because it features relatable kid characters and a great story of innocence and mischief. We brought the property to our world in the short form and have seen it grow with hosted on-air blocks, half-hour specials, and now, its first-ever series. Star Farm has been instrumental in taking these characters and expanding their world on Nicktoons Network and beyond."
The success of the first book series also received a healthy boost from the Edgar & Ellen online community, along with a Times Square Billboard, a trivia slide that appeared in more than 1,000 movie theaters, short cartoons, and slides in global theme parks. Simon & Schuster Vice President and Associate Publisher Ellen Krieger says, "We view Edgar & Ellen as a long-term property, and will continue investing in the next series of books beginning in spring '08. In fact, we believe it has the potential to be a New York Times Best-Seller book series. Star Farm is among the very few to truly leverage multimedia with online, TV, books, and retail."
Sibling Strategy
"Patience has been a dwindling virtue among many entertainment property owners as licensing revenues from consumer products are being sought after earlier and earlier to offset production and development costs," explains Marks. "Unfortunately," she continues, "there have been too many cases where early-to-market has translated to early-to-rest for these programs, as consumer awareness and demand have not adequately led product development and retail distribution. In the case of Edgar & Ellen, all major media elements have been put into place, and significant retail, marketing, and promotional programs have been established in advance of the comprehensive consumer products effort. This careful planning will help ensure long-term success for the property and for our licensee and retail partners as this program continues to build momentum."
Timing, agrees Lindsay, is key to the development of Edgar & Ellen in both multiple platforms and retail programs. "In the case of multiple media, Edgar & Ellen first gained an audience through publishing and the online community, before further growing that audience through TV shorts and specials. In August, the full TV series will premiere and continue to take the property to the next level. We are taking a similar approach to licensing. We will lay the foundation with our retail program and focused product assortment to seed the market in 2007, and then will build on that platform with a broader program across key product categories and distribution channels, as well as international markets."
Speaking of overseas markets, continues Lindsay, "we are working with leading global publishers and TV broadcasters to seed the market internationally. We have always valued the importance of having key broadcast partners, and have secured all major English-speaking territories—the U.S., UK, Canada, and Australia. We are continuing to grow Edgar & Ellen internationally, and also have deals throughout Europe and the rest of the world." For licensing, she adds, "we are looking to the U.S. as a model to roll out international programs by territory. As awareness and success stories are built domestically, international plans will focus on growing the brand, as well as focusing efforts on cross-partner opportunities and securing retail exclusives."
Subscribe and receive the latest news from the industry Article
Join 62,000+ members. Yes, it's completely free.
You May Also Like
---