Memory Gain
Memory Gain
]> Scrapbooking cuts a dash at SHOPA At a Michael's store in northern New Jersey, two moms, each with an infant in her shopping cart, block traffic in one of

]>Scrapbooking cuts a dash at SHOPA

At a Michael's store in northern New Jersey, two moms, each with an infant in her shopping cart, block traffic in one of two 25-foot scrapbooking aisles. One of the babies is jabbering but is unnoticed because the women are entranced by the stickers display. Two licensed entries are in the mix: one from Beatrix Potter (via Colorby´and the other from Winnie the Pooh (via Sandylion).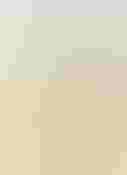 Near the endcap of this front-of-store aisle, among the complete scrapbooking kits (that retail for $35 and up and come with the scrapbook itself, several tools, papers, stickers, and borders) sits one licensed entry, a Susan Branch (handled by Art Impressions) kit from Colorbok. The two other kits displayed are $10 more expensive, include fancy cutting scissors, and are non-licensed. The offering of scrapbook papers, sold in the second aisle, is slightly more flush with licensed goods, such as page kits featuring designer Cynthia Hart (via Frances Meyers) and artist Mary Engelbreit (via Punch Studio). One of the moms says she comes to Michael's because she knows it "will have everything" for scrapbooking, but she adds she loves what Target offers, and that she has seen the breadth of product grow substantially at both retailers. The other mom is brand new to scrapbooking. Neither has been to a Wal-Mart or an independent store devoted strictly to scrapbooking. Scrapbooking is a $1.4 billion industry based on a memory-preserving activity (combining photographs, clippings, stickers, borders, and other crafty items) that appeals mostly to women, according to Craftrends magazine. The craft is widespread in popularity in almost all regions of the U.S. except the Northeast (although the fever seems to be spreading to the region as of late) and is being viewed as an accessory to home decor.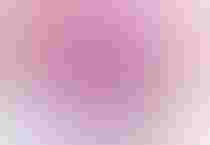 Licensing, scrapbooking, and the major national chains have not yet collided, but they are on due course. You may not find Rescue Heroes (from Fisher-Price) scrapbooking stampers at Wal-Mart, or stickers from "painter of light" Thomas Kinkade (handled by Creative Brands) at Michael's… yet…but that's only because product is still in development. Product for these properties and many more artists, characters, and brands will debut shortly.Show TimeSHOPA, the trade show produced by the School and Home Office Products Association in Dayton, OH, is aware of the lure of the paper-based recreational activity and expects to see further evidence of the trend at this year's show, held November 12 to 14 in Atlanta, GA. "We are seeing an increase in scrapbooking vendors that are either primarily involved in the category, or from others in the school/home office market that have broadened their selection into scrapbooking-related product to take advantage of this trend," says Steven Jacober, SHOPA president. (Craftrends put on the scrapbooking-focused trade show, MemoryTrends, in September, and trade shows such as HIA and ACCI are other venues important for the crafting business.)
"Licensing is a must," says Karine Archambault, product manager, Toronto-based DF Albums, a photo album and scrapbook licensee for the Canadian market that recently has taken on properties such as LIFE magazine, Kim Anderson, Disney, Barbie, Anne Geddes, and is in discussion with Little Suzy's Zoo. "This is one way to make our products distinct and exclusive."
"A lot of the activity we see in licensing has to do with the tie-in to home d¯r," says John Clark, associate editor at Craftrends. "With Beatrix Potter, for instance [a book-based property popular for nursery room d¯r], a licensed scrapbook can coordinate with the baby room. Licensing brings a life-style statement to the scrapbooking category."
That's true, agrees Helen Bransfield, licensing director for United Media, which brokers deals for properties such as Beatrix Potter and Flower Fairies (Colorby´s the scrapbooking partner for both), but she adds that people also scrapbook for occasions that mark a life change, such as a new home, a baby, a wedding. Flower Fairies, based on the art of Cicely Mary Barker, which has an established home decor program abroad, is targeted to adults, as is another UM-brokered brand, Precious Moments, for which a scrapbooking partner is sought.
Flights of Fancy
Fairies are a strong trend right now, says Bill Taylor, president of Colorby´"Flower Fairies is classic; it combines floral themes with fairy themes, and it appeals to adults and children." Colorby´as the rights for stationery as well as scrapbooking for Flower Fairies, and is targeting craft stores and stationery stores.
Creative Imaginations (CI), the licensee for artists such as illustrator Mary Engelbreit, quilting-based author Debbie Mumm, and colored pencil artist Renae Lindgren, is escorting corporate brands including Hershey and Got Milk? into the category, plus some comic book heroes such as Superman and Wonder Woman from DC Comics. "We have no intention to go into the mass market," says Jack Behlmer, president of CI, but he senses some of the new properties may land in comic book stores.


The scrapbooking trend-thought to be rooted in Utah, based on the Mormon sect's affinity for genealogy-caught fire as a mainstream pastime in the U.S. about five to seven years ago. Fears of sales and consumer interest plateauing have been raised in the last few months. "There have been questions of longevity such as, 'Could this go the way of macramé decoupage?'" says Craftrends' Clark. "But the idea is that people will always take pictures and have memories and will always be looking for something to do with them."
SHOPA Sightings
Some products to keep an eye out for while trawling the aisles at SHOPA, November 12 to 14, at Atlanta's Georgia World Congress Center:
Pens with a built-in screwdriver, flashlight, and other amenities from Jeep via Stylus.

Stand-out designs on back-to-school product from artist Jody Winger via Kittrich Corp. and from Caff-FUR-ino by Keith Kimberlin via Carolina Pad.

New Spanish language cards from Anne Geddes via Paraiso Publishers.

Justice League, Hamtaro, Yu-Gi-Oh, and Care Bears accessories from FAB/Starpoint.
Subscribe and receive the latest news from the industry Article
Join 62,000+ members. Yes, it's completely free.
You May Also Like
---