London to Host the Best in Licensing
London to Host the Best in Licensing
There are three days of Brand Licensing Europe to plan this year. The show floor is bigger with more than 213 exhibitors signed up. Seventy-six exhibitors are headquartered outside the U.K. and 90 are new to the show. In additio

There are three days of Brand Licensing Europe to plan this year. The show floor is bigger with more than 213 exhibitors signed up. Seventy-six exhibitors are headquartered outside the U.K. and 90 are new to the show. In addition, one-in-four visitors will be from outside the U.K. with about 60 countries represented. This year will cement BLE's reputation as a European event, attracting the best licensees and retailers from across the region to create new business opportunities in the licensing marketplace.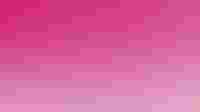 At the Movies
The film studios are making a strong statement at BLE this year with Paramount, Sony and Lucasfilm occupying their own space on the show floor. The Screening Suite will operate on 28th and 29th September with the customary popcorn. Highlights of the studios' offerings include Fox's Ice Age 4 and Rio, and DreamWorks' family films Kung Fu Panda 2 and Puss In Boots, the Shrek spinoff being released in 2011. Paramount will highlight its 2011 releases Rango, Footloose and The Adventures of Tintin: The Secret of the Unicorn. Sony will screen The Smurfs, The Green Hornet and the third installments of Men in Black and Ghostbusters.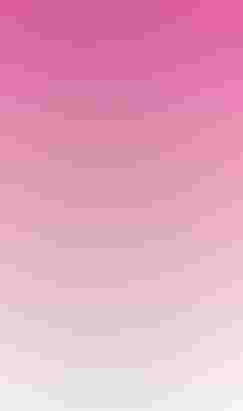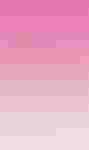 » Casey Collins, Lucasfilm's director of international licensing, told License! Global that the studio will use the show to announce the next chapter of the Star Wars brand. The question on everyone's lips is how Lucasfilm will use the films into the future. "We will always need the films to remind people of their 'first see' or of the story, especially for people coming to the brand for the first time. The 30th anniversary of Empire Strikes Back this year has allowed us to excite fans about their first experience of the film. George Lucas has one more chapter up his sleeve and we will be talking about that."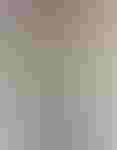 Lucasfilm also wants to highlight season 3 of "Star Wars: The Clone Wars," which debuts in most territories worldwide by the beginning of 2011, with new characters and style guides. Europe is the second-biggest market outside the U.S. for Star Wars, but there are still growth opportunities, especially in Central and Eastern Europe where good TV placement in Poland has resulted in a spike in toy sales there, and in the Nordic countries. In contrast, the Star Wars movies are less well known in Scandinavia, but awareness of the brand has been boosted recently by the success of Star Wars LEGO.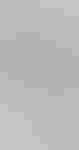 » Warner Bros.' offering is very clear this year. "With a slate of content that covers super heroes, classics and sport, we have a solid plan to offer partners. Licensees and, increasingly, retailers want to plan three or more years ahead. Whether your plan includes three blockbusters or no blockbusters makes a huge difference to your business," says Bruno Schwobthaler, senior vice president of sales and business development, EMEA, for Warner Bros. Consumer Products.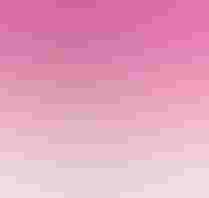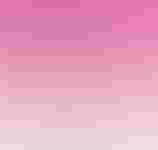 Highlights at WBCP will include seeing how successful the next chapter of the Harry Potter series can be. "The park has now opened in Orlando, so the saga can continue. Now we have to decide what products we can keep in the marketplace, " says Schwobthaler.
WBCP's solid super hero plan will also be in evidence with Green Lantern leading the DC Comics focus this year. "It's good for us that the two leading entertainment companies have a plan for super heroes and will drive the genre beyond toys to other categories," says Schwobthaler.
The new CGI "Looney Tunes Show" is another property that will be a focus for WBCP at BLE. The 3-D shorts featuring Wile E. Coyote and Road Runner are in cinemas now, taking the classic chase into a new dimension and giving a taste of the series to come. There's also a host of other TV-led stories such as "Gossip Girl," fresh from a successful fashion partnership with U.K. retailer Miss Selfridge.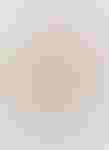 Agency Action
» U.K. agency Rocket Licensing will debut a number of brands this year, including Princess Pearl, the latest property from Emma Thompson, the creator of Felicity Wishes. It's an underwater world of seahorses, pearls of wisdom and fish for girls ages 6 to 9. Woodmansterne is already on board for cards and Hodder for publishing.
Rocket also represents the Hornby family of brands (Airfix, Corgy, Hornby and Scalextric) and "The Dangerous Book for Boys," which has spawned a successful gift range for men and now has a movie optioned.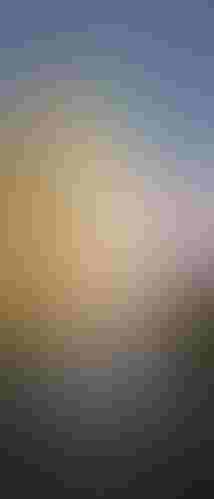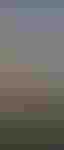 » Next year is a big movie year for The Licensing Company. Among the titles the agency will be discussing at BLE are The Smurfs which breaks in summer 2011. Style guides are finished and footage will be available at the show. The Gruffalo, which has been successful in high-end gift categories this year, will now build to the next layer to coincide with the BBC broadcast of "The Gruffalo's Child" this Christmas and will be featured at BLE in the TV Lounge. The Gruffalo is one of John Lewis' biggest properties at the moment and is launching in Debenhams.
TLC will continue to promote and build the Sex and the City brand as something distinct from the movies, but closely linked to the lifestyle of the four main characters. Warwick Brenner, TLC's director of licensing and retail, told License! Global, "We are finding that retail is planning much further ahead at the moment, even if the deals aren't actually signed, the plans are in place. The next two years are big for movies and it represents lots of opportunity at retail for bespoke campaigns."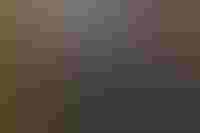 TLC will also use BLE to talk about two new MGA concepts. Bitty Buttons, a new rag doll-based line for girls, and Legend of Nara, a battling bugs concept for boys.
TV to Watch
» "LazyTown," now five years old, has been undergoing a spot of self-analysis in the last year and the results are spurring the brand on in a slightly new direction. Thanks to siblings watching the show together, and its length of time in the market, the brand now appeals most strongly to the upper preschool age range and a new style guide has been created to reflect this shift. Consumers will see this coming through in products by spring 2011. Major partners remain committed to the brand, including the BBC which has confirmed it will broadcast the show for the next five years, and ASDA, where LazyTown's association with the grocer's Great Stuff range is ongoing and there are plans to extend the property to ASDA's George apparel line.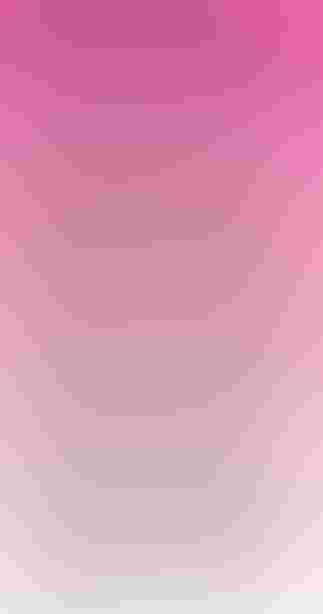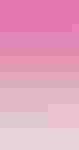 » ITV continues to promote its long-running soap "Coronation Street" as products from 30 licensees hit the market, including beer, apparel and gifts. It is also expanding the lifestyle brands This Morning and Dancing on Ice.
» Nickelodeon's presence will be strongly felt this year as it brings its European teams together at one spot on the show floor. Dora and SpongeBob, the jewels in Nickelodeon's crown, continue to evolve in every corner of Europe. Nick U.K.'s Claire Piggott told License! Global, "Great groundwork for SpongeBob in the U.K. shows us there is a long way to go with the property here. Next year, we'll see exciting products for men and women, as well as children."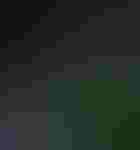 Nick has four new television properties to launch: live-action "Victorious" for girls and "Big Time Rush" for boys, as well as preschool "Team Umizoomi" and recent acquisition "Teenage Mutant Ninja Turtles." Nick will get a young-adult retro product program off the ground while the master plan for the Turtles is simmering.
» FremantleMedia is back to the show floor with new boys' action property Monsuno, global brand X Factor and Rebecca Bonbon.
» Coolabi will launch its newest preschool TV series "Poppy Cat" based on the books by Lara Jones and commissioned by Nick Jr U.K. for broadcast next year. The show has already been pre-sold to Finland, Norway, Canada, Australia and Ireland, and there will be a full episode for potential licensees to see at BLE.
» Turner is building up to a major celebration of its hit show "Ben 10" on 10.10.10, but it is also launching new brands for what vice president Alan Fenwick says will be its "biggest Brand Licensing Europe ever." As part of its move to increase third-party representations Turner will launch Spin Master finger skate brand Tech Deck, fashion doll Liv and Zoobles.
The lifeblood of the licensing industry is kept flowing by small companies introducing, reinventing and nurturing properties. In addition to the biggest names and the loudest brands on the show floor this year attendees will also find everything from classic Finnish troll-like creatures called Moomins (Bulls Press) to untapped British preschool book favourite Dear Zoo. There's a spoof musical inspired by Monty Python called "Spamalot;" the Britvic Orange brands from Start Licensing; The Royal Parks, a group of parks linked by royal ownership in the U.K.; the British Kennel Club (4Sight Licensing) and creatures that stick to your car windows called Suckers (BRB International). Also vintage movie titles including The Godfather (TLC), new preschool animations, such as "Mike the Knight" from HIT Entertainment and some 59 art and design exhibitors will be at BLE.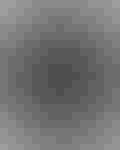 BLE LICENSING ACADEMY
Tuesday 28th September
10.00 – 10.45 How to Negotiate a Strong Licensing Contract
Speaker: John Burns, partner, HBJ Gateley Wareing LLP
Using his popular role-play format Burns will talk attendees through the advanced stages of negotiating a licensing contract. He will highlight how to resolve conflict and will include contractual issues that will be of importance to licensees and retailers.
11.30 – 12.15 Licensing Facts and Figures and The Private Label Opportunity
Speakers: Bryan Roberts, global research director, Planet Retail, and Ania Kozielec, senior account manager, The NPD Group
Kozielec and Roberts will deliver a powerful combination of up-to-date facts and figures, and key trends at retail. Kozielec will use NPD's analysis of the licensing industry to reveal growth categories and opportunities. Roberts will give an overview of key retail trends and then focus on the private label business model. Some of licensing's biggest companies are realigning to concentrate on private label relationships with retailers. But the business model is not out of reach for smaller brands and Roberts will examine the opportunities it presents.
13.00 – 13.45 Keynote Address
Speaker: Andrew Davenport, creator, author and composer of "In the Night Garden" and co-creator of "Teletubbies" (with Anne Wood)
From Laa Laa and Po to Igglepiggle and the Pinky Ponk— Teletubbies, In the Night Garden and other stories.
Wednesday 29th September
10.00 – 10.45 Royalties, Risk and Advanced Financial Know-How
Speaker: Stuart Burns, managing director, Fisher Forensic
Burns will lead delegates through the complex financial aspects of licensing and offer tips on how to maximise business and minimise risk through royalty calculation, management and auditing. He'll suggest how to avoid problems for both licensees and licensors.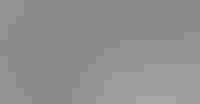 11.30 – 12.15 The Central and Eastern European Opportunity
Panel debate: to be announced
An opportunity to hear experts in this region provide an overview of key retail and brand trends. The speakers will give advice to licensees and other businesses that want to break into these emerging markets. Attendee questions welcome.
13.00 – 13.45 The Big Interview
London 2012 Vision—Retail, Licensing and the Olympic and Paralympic Games—The Story So Far
Speakers: Charlie Wijeratna, director of commercial negotiations, Simon Lilley, head of licensing and retail, and Warren Traeger, licensing manager of toys, games and souvenirs. Hosted by Kevin Roberts, editorial director of SportBusiness Group.
The licensing and retail team for the London 2012 Olympic and Paralympic Games is in the middle of an astonishing story. It is building a programme intended to generate more than £1 billion ($1.5 billion) in retail sales in the U.K., receive £85 million ($131 million) of licensing revenue and create 10,000 products from its official licensees. The entire commercial negotiations operation is looking to raise more than £700 million ($1.08 billion) from licensing and sponsorship together. But licensing will do more than create revenue. It will also play a vital part in raising brand awareness, creating excitement and engaging future generations in sports, activity and the spirit of this Olympic and Paralympic Games. Most licensees are now appointed, but the team will explain more about further licensing, retail and other opportunities as part of the interview.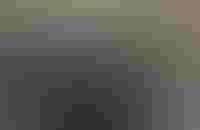 Thursday 30th September
10.00 – 10.45 Protecting Your Brand in the Marketplace
Speakers: Christian Fortmann, partner, 24IP Law Group with Darrin Shaya, head of IP, Black & Decker Worldwide
Fortmann will offer his expertise on managing and protecting brands in the market place, a topic full of challenges and interesting case studies, and Shaya will add perspective and insight from a global brand.
11.30 – 12.15 Celebrity Licensing: A Fashion Fix?
Speaker: David Reeder, vice president of Greenlight
Reeder will present on the hot topic of celebrity licensing. Why take a celebrity license? How do you master the practical matters? Which celebrity should you choose? He will illustrate his points with examples from the fashion arena and draw on his experience working with living celebrities and dead celebrities' estates. Reeder is often cited for his expertise in celebrity branding and this promises to be an entertaining session containing tips for getting it right in this exciting and sometimes unpredictable field.
13.00 – 13.45 License This! The Next Big Thing
Judging panel chaired by Helen McAleer, managing director, Walker Books, with Sandra Vauthier Cellier, managing director 4Kids Entertainment International, David Todd, managing director, Dissero Brands, and Gary Pope, managing director, Kids Industries
License This! is BLE's new licensing challenge. A short-list of four new properties that display licensing potential will be pitched by their creators to a panel of experts. Each finalist must persuade the panel of their property's creative strength and its potential for successful licensing into other product categories. The audience will hear the panel offer critique and advice to each presenter and then select a winner. The session will offer valuable expert insight and advice.
The winner will receive a fully furnished stand at Brand Licensing Europe 2011 (worth £4,500/$6,980).
Subscribe and receive the latest news from the industry Article
Join 62,000+ members. Yes, it's completely free.
You May Also Like
---