Local Focus, Global Vision
Local Focus, Global Vision
TeamWorks, a Milan-based licensing and distribution company formed three years ago, is bringing top international brands to Italy and popular Italian brands to the international market.Formed just three years ago, TeamWorks a

TeamWorks, a Milan-based licensing and distribution company formed three years ago, is bringing top international brands to Italy and popular Italian brands to the international market.
Formed just three years ago, TeamWorks already has an enviable portfolio of brands, working with the likes of Canada's Breakthrough and Decode, French animation powerhouse Alphanim Gaumont, as well as trading card game Bella Sara and many others in addition to developing major properties in its own right such as the upcoming Spike Team, which the company developed with Italian public broadcaster RAI.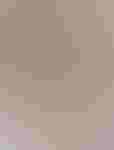 Vice president Maria Romanelli describes TeamWorks as "an active player in the international licensing sector, TV distribution and co-production, offering the services of a specialized team delivering operational answers to partners fostering both synergies and co-marketing plans between licensees and retailers."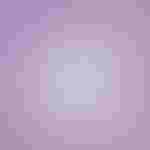 While Romanelli happily acknowledges that, "our commercial strategy is particularly aggressive and we already have several important international brands in our portfolio," she is also keen to stress that, "we are very careful in our selection of partners, we are not in the market of taking on any new partner just for the sake of expanding our catalog. When assessing a potential partner," reveals Romanelli, "the first thing we look for is the property itself. There are a great many properties out there and we have to be sure that this will work for Italy and any other markets for which we are taking on the representation. Additionally, we have to assess the property in relation to our existing portfolio to make sure that there is little, if any, overlap with existing properties and brands."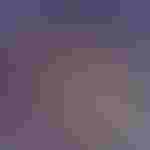 The company is also able to be flexible in the way it works, and, as an example of this, Romanelli points to Breakthrough's Atomic Betty. "We normally only represent them for television distribution, but when we sold Atomic Betty to RAI we then also took on all other rights, including video and licensing," she explains.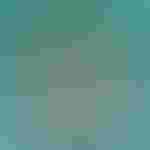 These corporate characteristics are clearly working well for TeamWorks as it has also had great success with several other brands including:
Alphanim's Galactic Football;

Withit, a British brand based around a line of ironic animals with a strong British sense of humor;

Nici, a 30-year-old German brand with gift and plush and newly expanded product categories.
But, perhaps the property that most excites Romanelli is TeamWorks' new co-production with RAI, "Spike Team." Currently in post-production, season 1 has an airdate of November. Hosted by a world champion volleyball player, the series features six girls and deals with the concepts of sports such as hard work, healthy living and teamwork—imparting many positive values to kids. The second season has already been green lit, and the idea, says Romanelli, "is to build each season around a major sporting event, so the second season will be constructed around the 2012 Olympics and the third around the Brazilian World Cup.
Often regarded as one of Europe's more difficult markets, the Italian market, for both broadcast and licensing is, according to Romanelli, "changing dramatically."
For one thing, she explains, "top fashion brands such as Dior, Armani and Dolce & Gabbana are moving into the younger age groups and encroaching on what used to be TV licensing territory." Although she speculates that, "under the present economic climate, I am not sure how long this will last. While Italians are not totally dominated by price and cheap does not always equate to success here, they do have a degree of price consciousness."
Other changes to the market reported by Romanelli include, "a broadcast market greatly muddied by the arrival of Digital Terrestrial Television [the basic form of television once analog signal is switched off] and a growing importance of preschool, which has never really worked in Italy in the way it has in other markets such as the U.K."
All of which would suggest that a company with a great understanding of a difficult and changing market is well positioned for growth.
Subscribe and receive the latest news from the industry Article
Join 62,000+ members. Yes, it's completely free.
You May Also Like
---