Lights, Camera, Licensing Action
Lights, Camera, Licensing Action
]> Film merchandising is a hot prospect again. And it's a good job, too, because the summer of 2004 has a busy slate of releases that each have consumer products potential. Just h

]>Film merchandising is a hot prospect again. And it's a good job, too, because the summer of 2004 has a busy slate of releases that each have consumer products potential. Just how does a studio roll out a merchandising programme across Europe and who will be the winners and losers next year?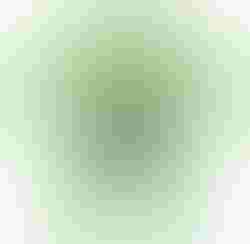 Films were among the first intellectual properties to extend into consumer products. Since Mickey Mouse appeared in Steamboat Willie and Scarlett O'Hara's dress patterns were sold to American seamstresses, consumers have delighted in owning products based on their favorite films. But over the last five years, after a string of releases that over-promised and under-delivered, retailers have turned their attention to less risky classic properties.Recently, however, interest in film licensing has started to re-awaken. It was helped by the missed opportunity of Shrek, the huge promotional impact of Monsters Inc and the incremental success of Lord of the Rings. But it was Spider Man that finally placed it firmly back on the map. Starring a hardly-known hero in a body suit and based on an age-old comic book property, Spider Man brought film-based consumer products back into demand and drove in the region of $1bn of retail sales of consumer products worldwide. It's a timely return because a quick glance at the slate for the next two years reveals that there are more than a dozen films being released that have consumer products potential.

Thanks to huge studio marketing budgets and the excitement of celebrity involvement, films are irresistibly exciting events, despite their short windows of exposure in the cinema. Retailers want a piece of that excitement but only a very small percentage of films released each year have licensing and merchandising potential. Are there any secrets for what makes consumer products success likely? Most commentators agree that a film must appeal beyond its core audience, like Harry Potter and Lord of the Rings have done, to drive consumer products. Bruno Maglione, managing director for Universal Studios Licensing Europe, suggests there are two other important criteria: 'As well as transcending audiences, a film must have an existing affection with consumers and fit into a play pattern. Vehicles, robots, toys, monsters - whatever they are, there must be easily transferable objects.' Spider Man and Hulk are great examples: they were already known, the films transcended their core audience and they contained core elements that translated well into play. Although there are honourable exceptions (Jurassic Park, for example) all this implies that sequels and adaptations are the most likely candidates for successful consumer products. And the next two years is full of sequels and adaptations.
Once a film is given the green light, how does a studio roll out its consumer products programme across Europe? Warner Bros, for example, relies on the expertise of the consumer products division to understand the consumer products potential of a new release. For Warner Bros franchise properties such as Scooby Doo and Looney Tunes, feature films are important vehicles for refreshing the brands and an opportunity to create consumer products programmes which can serve the same, brand-refreshing, purpose.The first partners to be appointed are often the global promotions partners (usually an fmcg product and a quick service restaurant to start with) and the master toy licensee. Toys are secured early on because of the time needed for manufacture. Once the toy and promotions partners are appointed other licensees can be attracted to come on board.Katarina Dietrich, director of entertainment at CPLG, explains, 'You try to take a local and a global approach to appointing the next phase of licensees'. Some product categories such as stationery, confectionery, wireless products, high-end collectibles and other toys and games can be subject to pan-European deals but it's more likely for apparel, for example, to be a local deal, in this case because local fashions and retail-supply come into play.


A consumer products team might know 18 months out that a feature film is coming (longer in the case of an animated feature). In that time they must co-ordinate the rosta of licensees, promotions, competitions and retailers in sync with the marketing, PR and advertising strategies of the studio. In terms of logistics and communication, rolling out a consumer products strategy across Europe is a Herculean task and timing is crucial. When it comes to it there are only a few weeks to make the most of the opportunity. Charlotte Hargreaves, vp international licensing at Sony Pictures Europe, describes it as like a swan swimming: 'It looks effortless from above but below the surface there are feet paddling away furiously to make it work'. Kate Gay, marketing director at Universal Studios Consumer Products admits it's like a balancing act with very little room for error. 'You get the deals in place and then start working the licensees and retailers to cross fertilise opportunities.'Starting early means there is time to adapt to local requirements and to develop exclusive offerings for retailers, particularly in the UK, where many will require a point of difference from their competitors. As the programme evolves, the different parties are brought together to ensure that each licensee gets linked into the activities of another. Every opportunity is squeezed out of the programme with final decisions about elements, such as some retail promotions, being made with only days to spare. And any number of spokes can be put in the wheels. An editor might remove a character or vehicle completely that appears in the style guide. Any CGI effects won't be added until the post production stage, so licensees can be without that material to work with. And studios often want to hold visual imagery back to create suspense. Cultural issues play their part, too. In the UK we are familiar with angry or violent imagery, for example. In other parts of Europe this might have to be toned down to suit the family audience more. Finally, the date of the cinema release can change. Although studios are increasingly moving towards global release dates agents such as CPLG have to work with local distributors to establish the 'on shelf' date for product in each part of Europe. A certain amount of date-shifting still goes on as studios learn when their competitors are releasing, so licensees of seasonal products should beware. It's no surprise that the word 'communication' is the one used by most executives to describe both the biggest challenge and the most important factor in executing a successful campaign.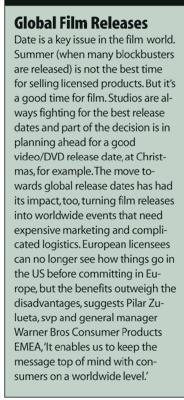 All this effort must be worthwhile from an economic point of view. Just how important is the revenue from licensed products when compared to movie budgets and box office takings?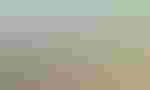 Studios are reticent about disclosing figures but every-one agrees that licensing revenue plays its part. Even as the icing on the cake, it can be an important part of the business plan for financing a film and is highly profitable when it works, sometimes going on to create revenue long after the film is over. But the objectives for licensing are more subtle than just earning revenue. The impact of a critical mass of licensed products and promotions helps to drive people into the cinema and increase the box office takings.2004 will be the hottest summer for films for a long time and expectations are running high. As well as competing with each other, films will compete with the European football Championships and the Athens Olympics for leisure time and euros. Ten years ago Jurassic Park was the only blockbuster on offer. Next year there will a dozen. How will retailers and licensees choose the winners and is there room at retail for everything?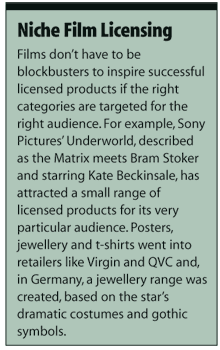 Pilar Zulueta, svp and general manager for Warner Bros Consumer Products EMEA, suggests the number of releases bodes well for the business overall and that the major studios recognise the evergreen licensing opportunities of their franchise properties. The good news is that cinema attendance is up and figures seem to indicate that our demand for films is elastic. In other words if there's only one good film on we see one film but if there are three good films we see three. What's less clear is if the appetite for film products is as elastic. For consumer products teams, the next two years will be about creating highly focused strategies to secure their bit of the market. As Charlotte Hargreaves suggests you have to work hard to get your property into retail and then work very hard to make sure it succeeds there. And then think ahead again: the DVD/Video is becoming as significant as the box office take. Many of the films coming in the next 12 months are sequels, which offer reassurance but are subject to great expectations. Charlotte Hargreaves says 'Retailers are savvy enough not to over-buy and my job is to make sure that all the cross-promotional opportunities are met.'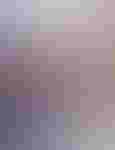 Perhaps the main challenge for film licensing over the next two years will be in marrying the short, explosive opportunities at retail while the film is in cinemas with the chance that the property will spin off into more films and possibly TV. The Mummy, Stuart Little and many others have done this, so studios are always thinking of longevity. However, the Hollywood mentality is one of fast turnaround and to make the most of a film property some commentators think film properties should be looked at as promotional opportunities that can boost retail results if they are well managed and supported. It's the same objective that drives fmcg brands to create promotions with film properties to bring fresh 'news' to their products.The other trend we are likely to see increasing is for the different aspects of film marketing to be woven together more closely. Pilar Zulueta suggests that a successful merchandising campaign is when all of these elements coincide. 'Promotions, licensing, product placement, public relations and marketing are all key drivers and each avenue helps generate awareness and brand exposure,' she says.Promotions, for example, support consumer products and the major consumer brands know that if their packaging has film imagery all over it it's the film pictures and not the cornflakes inside that consumers are drawn to. For the film studio, a promotion can act like an additional media spend, providing exposure down the cereal aisles of thousands of supermarkets, for example. In Charlie's Angels 2, billboards in the film were altered so they showed t-mobile adverts in some territories but different mobile providers in others, just one recent example of the film and the marketing partners binding closer together. The other area likely to become more important is product placement. Already a business worth hundreds of millions of dollars it is a popular strategy with brands that are able to work a film's values back into their advertising strategies. All in all, the income-generating machine of Hollywood is becoming seamless.


So will it be Thunderbirds with its cultish heritage and amazing vehicles? Or the latent demand for Shrek products? Or perhaps the gentle, but relatively unknown in Europe, Polar Express? It's unlikely, with the might of the studios behind them, that any of these pictures will be over-exposed to risk. But to ensure that retailers stay in favour of film licensing, expectations must be managed and the finely honed machines that are the consumer products teams must deliver their most coherent and impressive programmes to date. Bruno Maglione offered the sober reminder that it just takes one major error for retailers to pile out again: 'The tipping point is the moment a programme promises and doesn't sell through.'
Subscribe and receive the latest news from the industry Article
Join 62,000+ members. Yes, it's completely free.
You May Also Like
---