A Licensor's Paradise
A Licensor's Paradise
Every year Comic-Con proves an indicator of an IP's market share as fans tout their favorite properties with dollar support and costumes. Comic-Con could be called a licensor's dream. Within San Diego Convention Cente

Every year Comic-Con proves an indicator of an IP's market share as fans tout their favorite properties with dollar support and costumes.
Comic-Con could be called a licensor's dream. Within San Diego Convention Center's nearly 60,000-square-feet of exhibition space are countless examples of consumer products performing to their purest function: drawing hoards of fans with money to burn, jostling to purchase product.
Although the 2012 Comic-Con, which was held July 12-15, did not appear to have one singular outstanding IP, the fans at Comic-Con make no bones about showing their support for a particular comic, entertainment or toy property.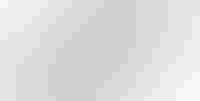 Among the registered attendees, excitement mounted for pop culture hits such as Warner Bros.' The Big Bang Theory (which adorned the mega-sized show bag along with WB properties Arrow, DC Nation, Fringe, Supernatural, The Vampire Diaries and upcoming features Man of Steel and Pacific Rim) as lines for the panel snaked around and around the convention center perimeter. Also a hit for WB, not surprisingly, was its Batman property, in anticipation of the feature film opening of The Dark Knight Rises, July 20, which took in $160.9 million domestically on opening weekend, according to Box Office Mojo.
The anticipation only helped licensees bolster business.
"The sales of Batman cowls at Comic-Con was extraordinary; we sold three times what was originally estimated and prepared for," says Howard Beige, executive vice president, Rubie's Costume. "This was a welcome surprise taking into account that Comic-Con was the week before the release of The Dark Knight Rises."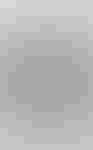 If Comic-Con 2012 could be called anything, however, it could be called the year of the TV property. Cable and basic cable television series dominated the floor, from HBO's "Game of Thrones" to AMC's "The Walking Dead." (This writer took many a picture of "half-dead," costumed fans walking the aisles.) Nickelodeon's upcoming launch of the all-new CGI animated series "Teenage Mutant Ninja Turtles" was featured all around the SDCC, with a campaign that spread well into the streets of San Diego, driving traffic to the website m.turtlevsfoot.com to encourage fans to fight for good with the Turtles or join the evil Foot Clan.
BBC Worldwide's Doctor Who property is a perennial Comic-Con favorite, and this year was no exception. Motorized Daleks, costumed fans and life sized and miniature TARDIS dotted the floor as BBC and licensee The Wand Company released its Sonic Screwdriver universal remote control, among other Doctor Who-themed product.
NBCUniversal Television also owns pervasively favored properties for Comic-Con. The studio took over the Hard Rock hotel once again, branding the building and its restaurant in support of its upcoming series "Defiance," set to debut in April 2013. For its Battlestar Gallactica property, licensee Anovos introduced limited edition artwork from Dave Dorman at its booth that drew fans in droves, and Hallmark debuted its Battlestar Gallactica Cylon Centurion ornament. Also from NBCUniversal Television Consumer Products were product launches and exclusives for its classic series including "Knight Rider" and "The Six Million Dollar Man."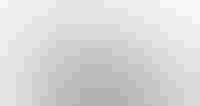 For the Knight Rider property, K.I.T.T., the famous talking car from the series, was on the floor in support of the new Hot Wheels vehicle from Mattel, while The Six Million Dollar Man launched a host of merchandise from licensee Bif Bang Pow!.
CBS Consumer Products of course brought its Star Trek, Dexter and The Twilight Zone properties, showing merchandise from licensees such as Her Story, Anovos, Hallmark, Simon & Schuster, Entertainment Earth, La-La Land Records and Hasbro.
Hasbro itself was a dominant licensor, drawing "bronies" and My Little Pony enthusiasts to Comic-Con.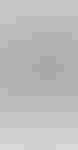 "Hasbro looks forward to Comic-Con International in San Diego every year," says John Frascotti, chief marketing officer, Hasbro. "Connecting with our most passionate fans is extremely important to us."
And does Hasbro have passionate fans! Holding court in its giant booth were proprietary and licensed properties including G.I. Joe, where items debuted ahead of the spring 2013 film; Kajudo: Rise of the Duel Masters; Kre-O, which debuted a Kre-O Star Trek line; a range of toys from Marvel including Marvel Super Heroes, Marvel's The Avengers, The Amazing Spider-Man, Marvel Universe and Marvel Legends; Sesame Street; Star Wars; Transformers, which launched a wide array of product from RescueBots to comics and even included the launch of its first thrill ride, Transformers: the Ride 3D at Universal Studios Hollywood. There was even a special edition Comic-Con exclusive Jem and the Holograms doll (the Hollywood Jem doll) available at the booth.
Other TV properties that were evident in the sea of costumes and merchandise were those from Cartoon Network. Giant plush figures for its hit animated series "Adventure Time" roamed the floor in support of the wide variety of product available from licensees like Abrams, Boom! Studios, Hallmark, Jazwares, Mighty Fine, Mimoco, Mondo, Penguin, Poketo and Toddland.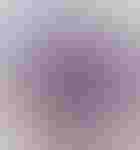 But don't think theatrical or non-entertainment properties were absent.
Middle-earth was well represented at the Weta booth, stationed prominently at an entrance point. Multiple limited edition The Hobbit and Lord of the Rings figurines were available for purchase and were overseen by three towering trolls from the respective films.
Annoying Orange, the endearing, yet obnoxious, talking fruit, debuted a series of graphic novels from Papercutz, and Ripple Junction's Ohiya property from artist Jason Tharp kept fans lined up for personal on-the-spot artwork.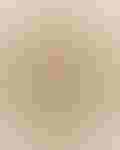 Dark Horse scored tons of business thanks to the Domo pop-up shop by Big Tent Entertainment, which drew high traffic to the booth.
"Comic-Con was a watershed event for Domo," says Rich Collins, chief executive officer, Big Tent Entertainment. "We created a comic-themed Domo pop-up shop and then held our breath while we waited to see the fan reaction. After four days of non-stop traffic and purchasing, we had our answer. Our fans couldn't get enough Domo product, especially our Comic-Con exclusive Golden Domo, which sold out."
Fan favorites from Dark Horse included the Domo Quee, along with its Marvel Classic limited edition figures and the return of the Good Luck Troll.
Even cosmetics got in on the Comic-Con fever. M.A.C. cosmetics went retro with the launch of its M.A.C. Archie's Girls line of cosmetics, which carved a presence for itself in area shops.
Comic-Con remains a great place to measure the popularity of consumer products against true die-hard fans. The massive studio presence, the grand spectacle and the sheer amount of fan foot traffic are a testament to the business–it is surely alive and well.
Subscribe and receive the latest news from the industry Article
Join 62,000+ members. Yes, it's completely free.
You May Also Like
---