Licensing online communities: mission impossible?
Licensing online communities: mission impossible?
]> The news that Habbo Hotel had engaged Entara as its licensing agent signalled something new and interesting for the licensing business. Habbo Hotel

]>

The news that Habbo Hotel had engaged Entara as its licensing agent signalled something new and interesting for the licensing business. Habbo Hotel, a burgeoning online community populated by some 55m Habbo characters is just one of the growing number of online places where consumers are spending their time networking and creating virtual worlds and alter egos. Spaces such as Habbo, My Space, Bebo, etc are defined by their fluidity, their speed to evolve and, most importantly, by their users rather than their creators.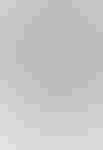 To flashback not very far, the last 12 to 18 months have seen the rise of a number of online networks that allow individuals to connect with each other by creating their own online presence (which might include pictures, blogs and information), uploading content such as videos or photographs to exchange and then seek out their own or new friends via the site. Many are already famous names like Bebo, MySpace, Face Book, YouTube and Habbo Hotel. Between them, you have a significant number of sites that are occupying global consumers of all ages. Some of them have as many users as some countries have residents (MySpace has 110m registered users, for example). Some develop a speciality (Face Book, popular with college students, for example). And everyone using them has discovered them by word of mouth.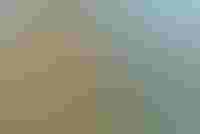 So how does the real world of consumer products become a part of it all?Helen Howells, of Target Entertainment, which represents Meegos, the popular MSN Messenger accessories, suggests there is no licensing model out there for this sort of property. 'We know a property like this is not heading for the mass market because that doesn't fit what it is all about. It's viral and constantly evolving whereas things on TVare, by their nature, more static.' Helen's view is that the initial focus will be on personalising products such as gifts and basic apparel and, to this end, the Meegos online store is scheduled to be in operation by the end of this year. Rupert Murdoch now owns MySpace; Yahoo owns Flickr and Google acquired YouTube in October for $1.6bn. For other sites, city finance has proved keen to support and the media giants are circling anything that remains unsold with very large wallets. In terms of additional revenue, some sites are selling products you can customise yourself but this is limited (t-shirts and bags on Habbo Hotel, for example). Not surprisingly, the Murdoch-owned MySpace is surging ahead with commercial experiments such as offering the site on mobile phones, a potential magazine and a music label. A more developed model comes into play in gaming communities where actual commodities and services that are needed to work the site are traded in real cash. Karen McNally from Entara, which is looking to extend the Habbo phenomenon through licensing, explains why Habbo was such an attraction. 'We were drawn by the fact Habbo isn't reliant on broadcast and because it has a captive teen audience, which spends more time online than in front of the TV now.' She says that the traditional licensing model will serve to start with and that licensing is for purposes of revenue and to secure the audience. 'The two are inextricably linked,' says Karen. 'We want to capitalise on the environment and give fans what they want.' Habbo already works with big-name partners for promotions and online events but the first products are likely to include pre-paid cards (for Habbo credits); books; stationery; back to school and apparel. Other standard categories like gifts, homewares and health and beauty will follow. Karen stresses that Habbo users have pride in the site and the community and that licensing initiatives must be careful not to alienate that audience. 'This is an unusual situation where a brand is defined by its users and they are quick to complain if they see something they don't like.' One plus is that new ideas can be teased online with users to help licensees get the formula right. Although she does admit this is a "leap of faith", she explains, 'we're not doing anything new; it's the property and the way it's absorbed by consumers that is new.' So are these sites just the latest fad or, in the long term, will these online communities become concrete parts of all our lives? There are a number of dilemmas for a traditional marketer. For example, although there is general agreement that they must and will make money, commerce doesn't sit comfortably with these word-of-mouth projects that change shape with the wind. There are also issues of censorship and, increasingly, of copyright. Recent reports have suggested that some owners of content posted on YouTube are considering demanding royalty payment following Google's expensive acquisition of the site. Interestingly, no-one minded when the site was not in the mainstream85 Like the Pokemon phenomenon ten years ago, this is something that one generation understands entirely while another gazes on in wonder. There has been much written about how these sites allow today's cossetted children to meet other people, experiment with identity and find a platform for their frustrated creative ambitions. The sites combine all this with the thrill of having an unknown future. Whether the use of third party licensee partners, a desire to create consumer products in their name or brand extension strategies are part of this, only time will tell. A quick tour around Bebo from 12 year old user, Annabelle.
My home page starts with a CV of 'me' and pictures of my friends. My Bebo TV screen has a pop video but you can choose your thing and some people create their own animations. Ihave mail - it's mostly really annoying, lots of forwards. [Referring to her Bebo page] Here are my favourite bands, and you can become a groupie if you want. There's a quiz about me and polls for visitors to answer. I don't have a blog, but if Idid it might contain a diary, cool graphics, manifestoes, whatever is your thing. Things about charities or petitions whizz round between friends very quickly.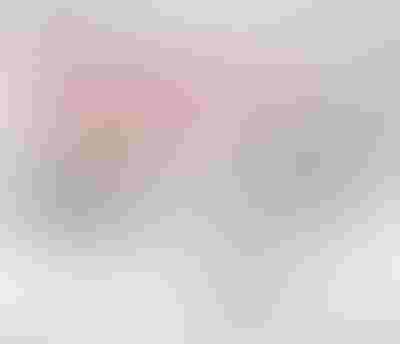 Iuse Bebo with MSN so I know who's online but I don't do other sites like Habbo - if you do too many, it's confusing.
It takes ages to make your home page. You have to choose, write and assemble stuff and then get your friends to start interacting with it. You make up your signature icons and you have to learn the language. gtg is 'got to go'; nm is 'nothing much'; wuu2? is 'what you up to?' and so on. It's trial and error — you'd never ask anyone!
Friends help you to get your first comments, but after that you have to ask for them and encourage people to visit your page because it's no good without comments and traffic. I choose who can access my page and who I block or allow onto my friends list. Being an adult, you think it sounds dodgy don't you, but it isn't!
You really need to spend time on the site three times a week to make it worthwhile — you can see whose pages haven't been looked at for a while.
It gets quite competitive. The number of page views is what you're aiming for and this is displayed right there on your home page. You want lots.
It's not for older people. If were on the site and you said you were 35 I'd think, 'that's too weird.'
Did you know?
It's estimated that 61% of UKchildren aged 13 to 17 have a personal profile on a networking site.

The average Habbo Hotel user is aged 15 and the average user session is 32 minutes. It has hosted a Gorillaz worldwide tour attended by 40,000 teens.

There are estimated to be more than 50m blogs on the internet with two per second being created.

If you haven't already created your own profile or uploaded your home videos, here are some sites to look at:Friendster, Facebook, Bebo, YouTube, MySpace, Flickr, Friends Reunited. But woe betide you for being in the wrong place at the wrong time. APR exec told us ruefully how she'd asked someone else in the Habbo Hotel how to make her character dance and shortly found everyone in the 'room' laughing at her.
Subscribe and receive the latest news from the industry Article
Join 62,000+ members. Yes, it's completely free.
You May Also Like
---