Licensing Heads to MAGIC
Licensing Heads to MAGIC
The licensing business proves to be as relevant as ever to fueling the fashion business. License! Global has a look at the upcoming trends and initiatives in licensing driving the fashion retail business and growing sales over

The licensing business proves to be as relevant as ever to fueling the fashion business. License! Global has a look at the upcoming trends and initiatives in licensing driving the fashion retail business and growing sales over the next year.
The MAGIC Marketplace, the premier destination for the international community of apparel, accessories and footwear professionals to build business and shop fashion, returns to Las Vegas, Nev., Aug. 20-23. License! Global has a look at the upcoming trends and initiatives in licensing driving the fashion retail business and growing sales over the next year.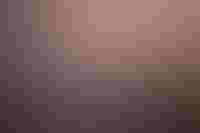 Licenses Give Retailers an Edge
With consumers starting to return to stores for fresh apparel, many retailers and clothing companies are luring shoppers with exclusive licenses.
At the same time, more designers, athletes and iconic brands are licensing their names in expanded categories. And the push is greater than ever into the mass market channel, which is proving that it doesn't tarnish the reputation of a brand logo. The move to mass also fits consumers' desires for value pricing.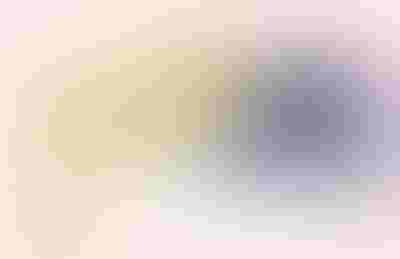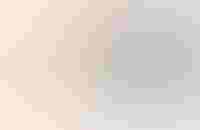 David Wolfe, creative director and trend forecaster for The Doneger Group, observes that, among national retailers, to offer distinctive fashion collections using licenses and exclusives "drives differentiation between one store and another" and "gets the consumer interested in fashion again." Wolfe points to Macy's, Kohl's, Target and H&M as some of the leaders in this area.
"People are looking for something that they don't see everywhere," he says.
Kohl's has supported this strategy internally, bolstering its New York office with 40 designers and staff to work on brands such as Simply Vera Vera Wang, Dana Buchman, Candies, Jennifer Lopez, LC Lauren Conrad and Rock & Republic.
In some cases, the licensed goods have a short exclusive before rolling out to other retailers, much like celebrity fragrances in which the scent often starts at prestige and then has a second tier roll out.
In addition to national chains becoming more creative, a slew of expanding specialty apparel chains have been making a mark on the industry with their own distinctive offerings. Charming Charlie, Francesca's Collection and Forever 21 are among them, according to Wolfe.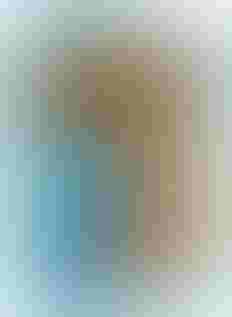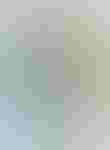 Target is a master at exclusives and will follow up its The Shops at Target concept with a second generation of four boutiques. For the holiday season, Target and Neiman Marcus have announced a ground-breaking deal with 24 designers for limited edition collections sold at both retailers.
Fueling Fashion Industry Growth
Exclusive deals and licenses with retailers are credited with helping the fashion industry come back to life, according to industry data. The NPD Group reports that U.S. apparel sales in 2011 rose 4 percent to $199 billion.
The menswear segment drove the gains with a 4 percent growth, while women's rose 3 percent. The smaller children's sector saw an uptick of 6 percent.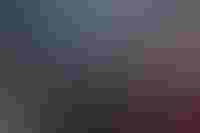 "This is a marked improvement over prior years," says Marshal Cohen, chief industry analyst, The NPD Group. "I believe this is a testament to the use of sales and value pricing by retailers that did in fact get the consumer to respond."
Cohen notes that the results show that "frugal fatigue" hit apparel in 2011.
"Consumers finally got back to building their wardrobes again," he says.
For men in 2011, stand out categories included dress shirts (up 14 percent), suit sales (up 23 percent) and sport coats (up 20 percent).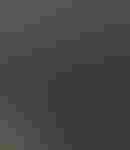 Cohen observes that in the women's segment, it was some of the smaller categories that really drove the momentum. Women were spending more on dresses, with the category showing a 17 percent increase, and complementary hosiery, which rose 8 percent. Intimate apparel grew as well, up 6 percent.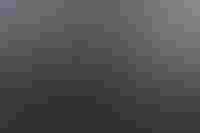 "The women's apparel market continues to be a barometer of the health of the overall apparel market," says Cohen. "As goes women's, so goes the market."
It was the manufacturer-owned retailers that captured the most attention last year, with apparel sales up 15 percent, followed by off-price and specialty store segments, which were both up 6 percent. Department and national chain stores grew a respectable 3 percent, while mass merchants posted a more modest 1 percent increase.
Exclusives at Retail
The trend to launch licenses with exclusive deals is evident in some of the latest news. Freeze, a New York-based manufacturer and distributor of licensed apparel, is producing a junior's fashion tops collection with The Simpsons, owned by Fox Consumer Products, that utilizes various body silhouettes, fabrications and embellishments, and will feature images of Bart and other Simpson family members. There will be t-shirts and fleece items, with retail prices ranging from $9.99 to $17.99. The line will debut in Forever 21 first and then roll to other retailers such as JCPenney and Walmart. FCP also has an apparel collection in the works for the "Wilfred" television series. The concept, being created in conjunction with Ripple Junction, is currently in the design stage and will be offered first to specialty retailers such as Hot Topic, with possible extensions to mass market later.
Other existing exclusives include Madonna and her Material Girl collection at Macy's. The Iconix Brand Group line has a new "material girl" spokesperson: Georgia May Jagger (daughter of Mick Jagger), who will appear in the fall campaign.
To shake things up, some companies have sought new licensing deals.
Nautica has inked new licenses for its tailored clothing and dress shirt businesses. The new Nautica tailored clothing license is with the Levy Group and expands on an existing tailored outerwear license, while LF USA has signed on for dress shirts. Both licenses will launch in spring 2013, with product available in department and specialty stores as well as on nautica.com.
Other licensors, such as Asics, are branching into the kids business with the Cayre Group.
New spins on licensing continue to emerge such as the partnership between Guess and DJ Tiësto for a limited edition capsule collection and branded live performances. Watches will debut first, and an apparel collection will follow in October for women and men at Guess stores worldwide and select Macy's stores. The 22-piece line is inspired by the growing popularity of the electronic music lifestyle and includes skinny jeans for men and women in black and indigo treatments with zipper detailing, graphic print t-shirts reminiscent of the digital light shows and video projections during a Tiësto performance and leather and coated twill jackets with motorcycle details. All the pieces will bear a custom Guess/Tiësto logo.
Another licensor, BCBG Max Azria Group, has inked a deal with Trimera Group to dive into swimwear under the BCBG Max Azria and BCBGeneration names.
Some names associated with categories outside of fashion have also continued to expand in apparel such as Big Tent Entertainment's Domo property, which is now on everything from t-shirts to Halloween costumes.
A good part of Big Tent Entertainment's success with Domo is linked to another trend: social networking. Over the past decade, Domo has amassed a huge global following with millions clamoring for all things Domo and using the image as the inspiration for everything from food to fashion on social sharing sites like Pinterest and Tumblr, as well as hundreds of thousands of fan-generated photos and videos splattered across YouTube, Flickr and Facebook. At MAGIC, several licensees will be showcasing all-new Domo product at their booths, set to roll out this fall from BioWorld Merchandising (loungewear); Buckle Down (belts, key chains, pet collars, leashes and ID cases); Concept One (backpacks and caps); Fifth Sun (t-shirts) Good Work(s) Makes A Difference (necklaces and bracelets); and Elope (dresses, costumes and glasses).
The Fashion Landscape is Changing
The growth of apparel licenses is also fueled by some looks that encourage people to update wardrobes.
"The fashion retail landscape is changing and it is good for fashion and good for the consumer," says Wolfe.
When it comes to styles, Wolfe says fashion has taken a step back. Big, "over the top" looks taken directly from the runway have been scaled down to clothing that is more accessible to the typical consumer.
"More classy, less flashy and less crazy kinds of clothes are really helping the American population to get back into fashion," he says.
David Shelist, owner of the Denim Lounge, a two-store operation in Chicago, says denim sales have been improving, and what is moving most at his stores "are the staples." For summer, "bright colored jeans were hot, but we also sell a lot more dark denim and regular blue jeans."
Shelist says for fall, manufacturers are showing more colored jeans and also jeans with details like embroidery, stitching, velvet touches and sequins, along with "a big push into metallic." Shelist, however, is taking a "wait and see attitude" on how consumers respond to these latest looks before he brings them into his stores.
For now, he says: "I'd rather have 10 styles in a dark wash and skinny cut."
Alison Hessert, spokesperson for Kayser-Roth, maker of the HUE and No Nonsense brands, says legwear for fall will focus on animal prints including python, leopard, croc and zebra, as well as geometrics with plaids and dots. Jewel-tone and shiny, glittery colors will appear with lace, fishnet and retro looks. Styling will include layered looks with socks, anklets and knee-high's. Looking ahead to spring, the embrace of color will continue with "ice cream" pastels and mid-tone bright shades, along with patterned hosiery, sheers and shiny, iridescent surfaces.
Neons have given an uptick to sales, adds Howard Loevner, co-owner of Trau & Loevner, a leading t-shirt supplier. Loevner says the biggest fashion trends include vintage looks, beverages and candy licenses. Loevner is also boosting his assortment of old movie licenses, such as Paramount flicks. He agreed that retailers are all looking for something a little different than the competition across the street.
Hot Properties at Retail
Many licensors are teaming up with a specific brand linked to an exclusive merchant. Here are a few to watch:
■ Banana Republic and Anna Karenina –Banana Republic is getting into the movie business, in a partnership with the Focus Features release of Anna Karenina in November. The film's costume designer, Jacqueline Durran, Oscar-nominated for Atonement and Pride & Prejudice, crafted a holiday collection that draws on the story's 19th century fashions and high society airs.
Looks for women will be "polished and feminine" and there will be tailored styles for men using luxury fabrics and embellishments such as velvet, faux fur and lace. The collection will be available online and in Banana Republic's North American locations beginning in October. Pieces include blouses, dresses, jackets and coats, ranging from $40 to $325, as well as jewelry and handbags.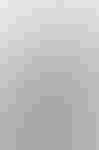 "With Jacqueline's clear expertise and extensive knowledge of the era, it was a dream to have her as part of the styling process, which allowed us to curate a capsule that embodies the film's mood," says Simon Keen, creative director and executive vice president, design, Banana Republic.
■ DSW and Disney Princess–For every woman who has ever wanted to feel like Cinderella, DSW is making that dream a reality starting next month. In an exclusive deal with Disney Princess, the shoe retailer is presenting The Glass Slipper collection, Cinderella-inspired shoes for women. There will be five styles including peep toes, sling backs and pumps in multiple colors, with prices ranging from $59 to $89 a pair. The shoes draw elements from the Cinderella tale such as glass pieces and shades of blue reminiscent of her ball gown.
"These are not keepsake shoes, but have a bit of romance embedded in them," says a DSW spokesperson.
Considered social occasion shoes rather than a bridal shoe, the collection was designed by a team from DSW and Disney, with assistance from the producing manufacturer. Intended as a limited edition assortment, the shoes will be available online and showcased in DSW stores. The shoes are packed in specially designed boxes that include a story card inside.
■ JCPenney and The Annoying Orange–Following its successful debut last year with a t-shirt line at JCPenney, Annoying Orange is back and growing.
Hybrid, its t-shirt licensee, has added more men's SKUs and has expanded into the boy's segment with distribution into specialty and national retailers including Spencer's, Transworld, Kohl's, Walmart, Target, Sears, Kmart, Shopko and Boscov's.
"Sell through has been excellent in all doors, with boy's apparel out-performing the assortments," says Debra Joester, president, The Joester Loria Group, the agency handling the merchandise deals for Annoying Orange.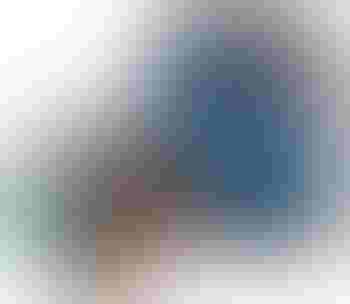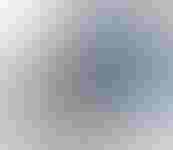 LF USA has become Annoying Orange's licensee for men's and boy's sleepwear, loungewear and boxers. Select merchandise is already available at Walmart, with distribution expanding into Target, Kmart and Kohl's this fall. There is also headgear produced by Accessory Innovations at Kohl's, and backpacks at Toys 'R' Us, with more headwear and cold accessories items set to hit shelves in time for the back-to-school season. For the Canadian market, Paris Geneve has been tapped as the licensee for adult and children's sleepwear and apparel, with collections rolling into Walmart, Sears, Zellers and Giant Tiger this summer. The franchise continues with a partnership with Forum Novelties that will morph the orange YouTube sensation into adult, teen and children's Halloween costumes.
■ Hasbro and Kitson–Hasbro is now playing with fashion. After teaming with Nike to make Nerf-themed sneakers that sold for as much as $1,600 a pair, Hasbro is partnering with Junk Food Clothing to launch fashion t-shirts for the Monopoly property at Kitson retailers in Southern California.
"Their whole philosophy is to go into the archives and freshen it up and make it relevant for today," says Elizabeth Miller, director of strategic marketing and innovation, Hasbro.
Hasbro plans to introduce more fashion initiatives over the next 18 months.
■ Paul Frank and Babies 'R' Us–Paul Frank's Julius the Monkey is partnering with Babies 'R' Us to launch Small Paul designs exclusively at the retailer.
"This partnership was a natural next step for Paul Frank as Babies 'R' Us is the leading authority on juvenile products," says Elie Dekel, president, Saban Brands.
Aaron Kopolow, vice president, divisional merchandising manager, Babies 'R' Us, adds that the retailer is "constantly on the look out for new, trend right products" that fit Small Paul perfectly.
■ Mattel's Hot Wheels and Crocs–Mattel's Hot Wheels is speeding ahead with fashion items following last year's partnership with Dale Earnhardt, Jr. on a t-shirt and pajama collection at Walmart. For back-to-school, Hot Wheels has paired up with shoe brand Crocs for a Hot Wheels-inspired clog that is being sold online and in Crocs stores. The Hot Wheels brand will also appear on a host of backpacks available at Kmart, Target and Toys 'R' Us featuring distinct details for each retailer.
Subscribe and receive the latest news from the industry Article
Join 62,000+ members. Yes, it's completely free.
You May Also Like
---