Knockout Licensing: Open for Business
Knockout Licensing: Open for Business
CopCorp Licensing's Carole Postal and TK Brand Group's Tamra Knepfer have teamed up to form a new licensing agency, Knockout Licensing. Together Postal and Knepfer brin

CopCorp Licensing's Carole Postal and TK Brand Group's Tamra Knepfer have teamed up to form a new licensing agency, Knockout Licensing.

Together Postal and Knepfer bring decades of combined experience to the newly formed joint venture that will focus on major programs and new media opportunities. (CopCorp and TK Brand Group will continue to maintain independent agencies as well.) The two industry veterans bring their formidable expertise, knowledge and reputations to Knockout.
"We have credibility in the marketplace, so we are in the position to open doors for brands based on our knowledge of the licensing, manufacturing and retail marketplace," says Postal.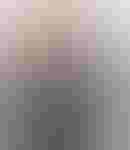 Retailers, she says, want to know that everyone in the licensing chain understands its needs, and the pair's background will be a big plus for both supplier and retail partners.
The agency will be looking to sign a variety of clients across the fashion, trend, corporate branding, entertainment and publishing arenas, as well as new media.
As founder and president of CopCorp Licensing, Postal has handled a variety of noteworthy brands, from Ringling Bros. and Barnum & Bailey to Jim Benton's It's Happy Bunny. Prior to founding CopCorp, Postal earned her executive experience at Children's Television Workshop, Turner Broadcasting and MGM. Knepfer, founder and president of TK Brand Group, has worked at companies with powerhouse brands such as Disney, Sesame Workshop, American Greetings, Rodale, Chorion and Iconix/Peanuts Worldwide.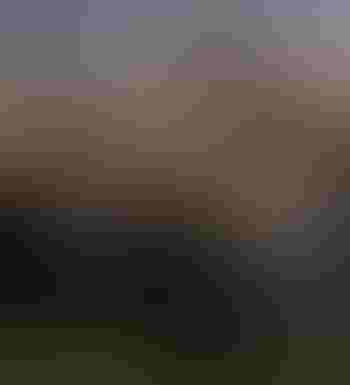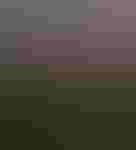 "With my strong expertise in new media and children's entertainment properties, as well as traditional brand management and marketing background, it was a natural fit with Carole's expertise in classic entertainment, fashion and trends," says Knepfer. "Also, our styles are very complementary, and most importantly, we have a shared vision for the future of Knockout Licensing."
A key goal is to focus on new media, including digital and mobile content.
"There's a big shift happening. Today, teens and kids are engaging in content via digital media. New media is exploding and new properties are coming from those platforms," says Knepfer. "I've been working in this space with major global companies such as Nokia and Microsoft, which has afforded me a deep understanding of the mobile space. The combined experience that Carole and I have will certainly give us an edge going forward in this new venture together."
Postal says that in the current marketplace, properties can come from a vast spectrum of sources.
"We are open to a broad range of representation. We have the facility, knowledge and expertise to embrace new business and reach a broader spectrum of clients," she says.
Knockout has already signed three key properties. It's no accident that one of the company's first properties was launched through social media.
The company will be representing Boo The World's Cutest Dog worldwide and will soon appoint overseas agents to expand representation globally.
"Licensing allows you to bring a property out of the ether of Facebook or other social media into the real world of retail," says Knepfer. "Boo is an ideal property for licensing since it crosses generational and cultural boundaries and has tremendous potential."
Taking brands global is another key component of the company's strategy.
"We see licensing as a global marketplace–from a certain perspective, people are the same everywhere in the world," says Postal. "We are really about brands, and proper brand management is always a top priority for us."
Knockout will also be representing PBS' "Downton Abbey," the popular and award-winning period television series that also offers cross-generational appeal.
"Season three debuts in January 2013, and there's already an enormous following for the show," says Knepfer. "It's so exciting to be a part of such a special property."
Postal says that the property bridges the Edwardian Era and modern times and has tremendous appeal across a number of product categories.
Postal and Knepfer will also be working together on the classic and beloved children's literary property Pippi Longstocking (which is part of the Knockout portfolio, though represented directly via CopCorp). Both Postal and Knepfer love the series' spunky heroine and great stories and are thrilled to bring Pippi to a new generation of children.
"Pippi is a timeless character," says Knepfer. "She's independent and creative and an empowering brand for girls."
Knockout's principals believe they've timed their new venture perfectly.
"The economy gave the industry a reality check and as a result, retailers and manufacturers were not as open to looking at new opportunities," says Postal. "Now that we've emerged from that, I believe retailers and manufacturers are willing to look at new, different and non-traditional brands once again."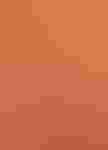 Social media, says Knepfer, has changed the landscape of licensing.
"Angry Birds was a real wake-up call to the industry that there are new properties out there that break from the traditional licensing model. If you are not open to them, you'll most certainly miss some significant opportunities," she says.
"Manufacturers and retailers who just focus on the big established brands have to play catch up on the trend-setting stuff. We say that yes, there is room for big brands like Disney, but there's also room for other opportunities if you're smart," says Postal. "Those other opportunities can be anything from an online game to someone posting photos of their adorable pet. Whatever the brand, it has to be an opportunity that we both believe in and feel passionately about. We want to be known for our professionalism, our integrity and our product excellence. Knockout is open for business."
Subscribe and receive the latest news from the industry Article
Join 62,000+ members. Yes, it's completely free.
You May Also Like
---