Keeping Kmart's Light On
Keeping Kmart's Light On
]> Tips from the trade for the bankrupt retailer. "Proceed with caution." This is the sentiment of many industry professionals when asked about selling in t

]>Tips from the trade for the bankrupt retailer.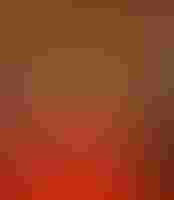 "Proceed with caution." This is the sentiment of many industry professionals when asked about selling in to bankrupt Kmart, the Troy, MI-based retailer, which once held status as the nation's second largest discounter. Although a recovery plan, of sorts, is in motion for the beleaguered discounter, many vendors now are living by the old adage, "It's better to be safe than sorry." When Kmart officially filed under Chapter 11 bankruptcy protection in late January this year, many industry observers and retail analysts remained objective about Kmart's economic situation and future. A slimmed-down Kmart-both in the downsizing of stores and corporate operations - would mean a leaner, meaner, and more efficient retail environment. Then, Kmart secured financing (some $2 billion debtor-in-possession, DIP), and vendors expressed further support for the retailer. Such is the case for Martha Stewart Living Omnimedia; Walt Disney Co.; Joe Boxer Licensing LLC; Kathy Ireland Worldwide LLC; and G.H. Productions, which supplies Jaclyn Smith products-all of which renewed licensing deals with Kmart. (See sidebars for new product introductions from Disney and Martha Stewart.) At press time, no news was yet available on the status of Bonjour's Route 66 or Sesame Workshop. More than its financial woes, the 2,100-plus-door retailer (a number now diminishing), $37 billion company suffered from an identity crisis. As Kmart tried to compete with Wal-Mart on price and Target on trendy merchandise, the retailer fell short on both and lost its way, say many vendors. Even with its secured financing and renewed licensing deals, many say they are keeping a close eye on the retailer, as Kmart's dimming light can easily burn out. Of note, industry members are uncertain of Kmart's marketing direction, as its newest advertising campaign aimed at ethnic groups, notably Hispanics and African Americans, seems unclear. Industry members also are unsure of the retailer's attributes…what does Kmart offer that its competitors don't? The ad campaign, among others recently launched by Kmart, doesn't even scratch the surface of what Kmart wants to be.Industry professionals say Kmart has many adjustments to make, particularly cleaning its house, literally. License! put the question, "If you owned Kmart, what would you do differently to maintain your leading status as a discounter?" to members of the licensing business. Here, answers are outlined as quick tips for Kmart: Tip #1: Improve customer service. While Kmart isn't the only retailer suffering from weak customer service, many say this could be an area of notable improvement-take a cue from rival Wal-Mart. Knowledgeable, approachable sales associates on the selling floor and at check- out counters may separate the discounter from its competitors. Tip #2: Shorten checkout lines. Lack of sales associates at checkout counters makes for long lines. With a time-pressed consumer, long lines spell frustration. Technological improvements-i.e., self checkout-are not the answer. Many consumers appreciate a human being at checkout time…and on the selling floor. Tip #3: Clean aisles. Industry members say many Kmart stores are unkempt. Some of this might be due to customer frustration, as they dump merchandise anywhere within the store when they see long checkout lines or can't find sales associates to assist them. Further, overloaded racks within departments spell "bargain," but some of the merchandise is not necessarily bargain priced. Either keep the racks to a minimum, or have sales associates fix merchandise appropriately. Tip #4: Don't be price competitive, be product competitive. Kmart has clearly established relationships with some well-performing licensed brands. (Most industry members pointed to well-established, higher-end Martha Stewart as a clear delineation for the retailer.) Those relationships and products can aid the retailer in establishing its point of difference. Plus, many are exclusive. While Kmart could take a cue on customer service from Wal-Mart, it's now obvious who won the price war.Making Marks TogetherWith a helping hand from Mickey Mouse, Disney Consumer Products and Kmart together debuted an exclusive line of Disney-branded apparel at a fashion show in Kmart's Astor Place location in New York, February 26. The line marks firsts for Disney Consumer Products: First and foremost, the majority of the kids' and infants' clothing lines are designed without Disney characters. Second, the agreement between Kmart and Disney Consumer Products figures as the first mass-market, direct-to-retail license signed by Disney in the United States and includes all Kmart stores in the U.S. and Puerto Rico. (Disney has 12 direct-to-retail agreements with key retailers globally.)
The new sportswear, sleepwear, and swimwear collections for girls, boys, infants, and toddlers allow parents to mix and match Disney non-character apparel with other Disney character apparel sold at Kmart. "We are pleased to give parents for the first time the option to choose from both character and non-character Disney clothing at their local Kmart store," says Andy Mooney, president of Disney Consumer Products. "The new line builds on Kmart and Disney's reputations for offering a wide range of high-quality, value-oriented merchandise to families." Kmart's former CEO, Chuck Conaway, was also on hand at the event.
Taking its cue from the fashion runways, Disney-branded apparel will be updated seasonally. The initial girls' line, for example, features floral designs, glitter, and fringe trims, and silhouettes such as capris, lace-up-front pants, and zip-front pucker tops. Colors include vibrant pink, turquoise, and lime; coordinating accessories such as socks and hair accessories round out the assortment. Girls' apparel ranges in size from 4 to 6x and will carry suggested retails ranging from $7.99 to $12.99. Updates to the collection are scheduled for five times yearly. In the infant/toddler arena, 100 percent cotton coveralls, jumpers, short-all sets, and one-piece outfits feature embroidered messages for newborns to size 5T. Coordinating hats and booties are packaged with many of the outfits that will carry a suggested retail of $12.99. Updates to the infant/toddler collection will occur monthly with two or three new outfits.
In-store signage (which will change seasonally) and marketing initiatives will be key for the brand. A print and TV advertising campaign began after the launch.
Martha's New Season
With Martha Stewart officially on board, it was full-speed ahead for the Martha Stewart Everyday Garden Collection and Kmart in 2002. Available exclusively at Kmart stores nationwide, the MSE Garden collection has been updated for spring/summer 2002 with new gardening tools and patio, picnic, and beach products.
(MSE Garden was launched in 1999 and has grown to include more than 1,380 products.) Some of the collection's favorites-such as the Victoria Collection of outdoor living furniture-were updated, while the Galveston Collection is an all-new, eight-piece dining set with rotating tray and swivel chairs. Also new for MSE is outdoor lighting, with three distinctively styled lanterns made of punched-metal or framed mesh.
Just for the garden, MSE has a selection of value-priced Easy-Spot Tools that feature red handles, so they are easily located within the store and the garden. Adding to the beach and picnic arenas, five new colorful and tropically inspired tabletop collections are available for picnics, and 100 percent cotton towels have been added to the mix for the beach.
Subscribe and receive the latest news from the industry Article
Join 62,000+ members. Yes, it's completely free.
You May Also Like
---