Gift Rap
Gift Rap
]> The dish on upcoming trends at the Atlanta Gift Show: anything to do with women, fashion, accessories, social expression, and elements for the home. This ye

]>The dish on upcoming trends at the Atlanta Gift Show: anything to do with women, fashion, accessories, social expression, and elements for the home.

This year's Atlanta International Gift & Home Furnishings Market, January 11 to 20, greets U.S. and international buyers with an integrated product mix and exclusive new product introductions, including new lines and designs in 10 complete specialty product centers and 25 temporary product categories. With more than 2,000 showrooms and 4,000 temporary booths, the 2005 show is a veritable department store for retailers with categories that include general gift/home accents, tabletop, fine gifts and accessories, fine linens, holiday and floral, home décor, area rugs, gardens, fashion accessories/fine jewelry, gift and resort, apparel, and gourmet. Here, a look at some licensed products and trends that will be unveiled at the show.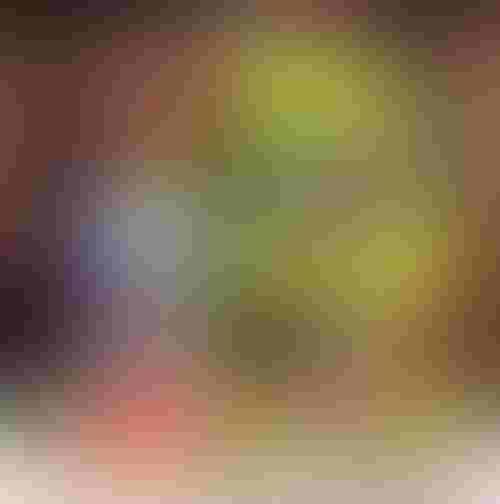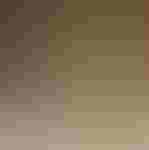 Artist Sharon Neuhaus, whose bright, whimsical designs incorporate humorous word play, announces new licenses for her "Poultry in Motion" collection including Evergreen/Cypress for stretched canvases; C&F Enterprises and Galleries II for appliquéd hand towels, hooked rugs, placemats, pillows, table runners, Christmas ornaments, aprons, and coasters; Westland Giftware for 12 10-inch ceramic figurines; and Baum Bros. Imports, Inc., for tote bags, bistro table and chairs, bakeware, and ceramic kitchen accessories. Neuhaus' "Calfee Mates" collection rolls out dessert plates, mugs, and trivets from Baum Bros., along with Christmas ornaments by C&F Enterprises and Galleries II. According to Neuhaus, wine and chef-related products received a lot of attention in 2004. Going forward, she plans to tap categories including calendars, paper goods, wallpaper, greeting cards, garden flags and mailbox covers, magnets, shower curtains, towels, and rugs. Artist Karen Rossi expands her brand of whimsical creations with the addition of new licensees. Great American Puzzle Factory is on board for a jigsaw puzzle line. Two of Rossi's prints, featuring figures from her "Fanciful Flights" collection, will serve as images for the 1,000-piece puzzles: "Love Las Vegas" and "I Love NY." Kurt S. Adler Inc. will feature Rossi's artwork on a series of leather, resin, and glass ornaments. Other products include notecards (Tide-mark Press); jewelry, accessories, plaques, pillows, and figurines (Roman, Inc.); home accessories (Westland Giftware); embroidered kitchen textiles (Peking Handicraft); and garden accessories (Exhart). Debbie Mumm's detailed artwork debuts on Gregg Gift's "Imagine the Possibilities" line of craft-friendly products from embroidery and knitting pouches to scrapbook and knitting totes. According to Jeanne Chouteau-Adams, director of marketing and product development at Debbie Mumm, 2004 saw a lot of product geared toward women (think the Red Hat Society phenomenon). "The mod retro look also is strong and one that is close to Mumm's heart. She is working with much cleaner colors and designs now. The blue and brown combination also looks to be big in 2005, as well as brights, especially pink." Going forward, says Chouteau-Adams, Mumm hopes to tap more home décor products, as home decorating is a key direction for the brand, as well as craft-related product extensions, as the craft movement has been strong and continues to trend up. Arts Uniq', Inc., announces new deals for Claire Stoner's "Sincerely Yours" and "Pure of Heart" collections with Demadaco (ceramic gift products); Deb Collins' "Ooh La La" collection with Certified International (ceramic dinnerware, gift products), The Manual Woodworkers and Weavers (woven textile products), and Thirstystone Resources (coasters); and Dwight Kirkland's "U.S. States" collection with MugWorld, Inc. (decorative mugs). Carol Eldridge's designs have appeared on products ranging from kitchen textiles and rugs to calendars and greeting cards. At this year's show, Boston Warehouse Co. features Eldridge's "Life's A Beach" collection on rugs, plates, spreaders, cocktail napkins, swizzle sticks, wine tags, coasters, candles, decorative ice cubes, glasses, pitchers, tote bags, and table weights, and Home Comfort Rugs introduces a line of brightly colored rugs. Dave Grossman Creations/Gift of Sound showcases Eldridge's "Girlfriend's Dish," an original concept collection targeting women that is both functional and funky. The initial collection consists of 46 skus and includes plates, canisters, trinket boxes, salt and pepper shakers, wine glasses, pocketbooks, shopping bag containers, and mugs featuring witty phrases such as "I Survived Another Relationship" and "Bacon, Eggs, or Botox." In addition, says Eldridge, "The collection will tie into a new message board Website, www.girlfriendsdish.com. where women can write and chat about issues, concerns, thoughts, and life. The Website information will be on each hangtag on each product in the new line." As far as product trends go, functional giftware is a hot commodity, notes Eldridge. "Anything to do with women, fashion, accessories, social expression, and elements for the home are, and will continue to be, big. The decorative pillow market also is exploding with fun items." Eldridge currently is going after specialty women's apparel and decorative pillows, as well as pocketbooks and cosmetic bags. SideKicks and SideKicks BABY kick off new plush lines based on children's properties from Scholastic book, video, and film libraries. The latest items from SE Distribution, Inc., a subsidiary of Scholastic Entertainment, are based on Scholastic classics such as David Shannon's book series, "No David!"; self-proclaimed "good dog" Ika LaRue of "Dear Mrs. LaRue"; Humpty Dumpty and Mary Had a Little Lamb from "The Real Mother Goose"; and newcomer Maya & Miguel. "These lines are designed to allow children and parents to connect with healthy and positive children's classics, as well as new favorites from literature and television shows," says Arlene Chernenko, vice president, executive director, SE Distribution, Inc. Products include Diaper David plush, No David! bookmark, Humpty Dumpty musical toy, Mary Had a Little Lamb plush with rattle, Mary Had a Little Lamb stacking ring toy, Paco beanbag, Ike 47-inch display piece, and Ike 6.5-inch plush. Mary Engelbreit will celebrate her 20th anniversary as an art licensor in 2006. Since entering the field as a greeting card artist, Engelbreit has grown into an art licensing pioneer, known worldwide for colorful and exquisitely detailed designs. According to Mary Engelbreit Studios CEO Greg Hoffmann, her bold illustrations have been reproduced on nearly 6,500 products including books, stationery, fabric, crafts, kitchen accessories, dinnerware, and other home décor items. Engelbreit's designs will grace a variety of new gift-related product this month including a "Bless Our Home" suncatcher (Amia, Inc.); "Scottie" die-cut notepad and pen set (Brownlow Gift); "Breit Red," "Charmed Life," and "Royalty" collections including organizers, mousepads, memo pads and boards, scrapbooks, recipe boxes, and cards (Colorbök "Oakleigh Lane" collection of home décor items including lamps, candleholders, decorative birdhouses, plates, and wallhangings (Enesco); classic ME icon ornaments, vintage/nostalgic ME ornaments, and "Trim A Tree" teapot lights (Kurt Adler); various Santa tabletop figurines (Possible Dreams); needlecards (Prym Dritz); dessert plates, nesting box, mug set, gift bags, treasure chest, stacking stationery set, notebooks, and a journal (Punch Studio). Colorbök also will introduce a variety of inspirational notecards, journals, and Valentine list pads; all skus will be value-priced. Following the holiday 2004 release of Engelbreit's first animated home video, The Night Before Christmas, "we will continue to pursue animation opportunities and related licensing for children's products. We also are pursuing paper towels and other consumer products," notes Hoffmann. Art In Motion introduces its new winter/spring collection, Volume 6, at the show. The collection includes six new artists, innovative and exclusive imagery, as well as stylish, trend-forward pieces. According to Jennifer Campbell, director of licensing, Art In Motion, "We are always looking to expand our product offering through the development of opportunities with our existing partners. In addition, we will assess new partnerships primarily in the soft goods and furniture categories." Barbara B Barnett Design artist Jennifer Clark and licensee Thirstystone Inc. unveil her "Chefs" design on stone coasters and wall plaques, and Andrea Mistretta presents her "Fashion Holiday" collection with Lolly Lu, including a variety of items from cocktail napkins to boxed cards and compact mirrors. "We are preparing to go into the chinaware and gift markets. The same customer who is buying the napkins, dish towels, and decorative pillows will respond to dinnerware and giftware items by these artists," notes Barbara Barnett. As for future trends, Barnett says, "Heat transfer prints will bring photography to the front. It looks fresher than painting and had a strong presence at the Paris show in September." For more than 30 years, Courtney Davis, Inc., has represented artists whose creative work enhances everything from furniture and home furnishings to gift and baby products. At this year's show, artist Susan Winget's "Seed Packets" collection is featured on paper tableware (CR Gibson), magnet yard signs (Magnet Works), ceramic dinnerware (Certified International), and tin containers and wall pockets (Barnstorm). Winget also rolls out fall and holiday designs with Peking Handicraft for hooked rugs, needlepoint pillows, and embroidered towels, and "Olga's Kitchen" debuts on small home furniture and decorative accents from The Lyon Co. In addition, artist Tim Coffey's "Market Basket" marks his debut in kitchen textiles from Park Designs. MHS Licensing's artists range from classically trained fine artists to self-taught graphic designers. This month, Westland Giftware features Kathy Hatch's "Little Black Dress" designs on tea light hat box gift sets. The collection features hat-shaped tea light holders packaged in a hat box along with scented tea lights, and consists of eight different designs. Westland also partnered with Hatch on a "Pansy" collection that is geared toward Mother's Day/Thinking of You sentiment and includes picture frames, picture clips, plaques, and water globes. In July, Westland will release Hatch's "Party Princess" design on items similar to those in the "Little Black Dress" collection.
Subscribe and receive the latest news from the industry Article
Join 62,000+ members. Yes, it's completely free.
You May Also Like
---