First Word--May 2005
First Word--May 2005
]> Which cover did you receive? This month, Warner Bros. Consumer Products had two very different exclusive stories to share with License!—we opted to fea

]>Which cover did you receive? This month, Warner Bros. Consumer Products had two very different exclusive stories to share with License!—we opted to feature both, as they are both deserving of cover visuals and cover stories. Therefore, two limited-edition covers were issued this month—one with new Superman visuals and the other with new Tweety visuals. As superheroes continue to make their marks on retail shelves, WBCP will aim to provide more strength to its Superman franchise with a feature film release in June 2006. What's more, actor Brandon Routh, a relative newcomer, will play the role of this reporter-turned-superhero; actor newcomers seem to be a strategy that is working for Warner Bros. (and other studios), particularly for series material and franchise properties. Next, but certainly not second, WBCP is set to unveil this month a higher-end strategy for Tweety, the cute yet mischievous yellow canary of Looney Tunes fame. The edgy fashion collections that feature new Tweety artwork are set to exclusively launch on the West Coast with Kitson and East Coast with Scoop.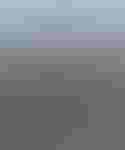 These out-of-the-box approaches to retail—like that of the Tweety strategy—are exactly the injection our industry needs, retail in particular. At our first-ever publishing roundtable (excerpts of which begin ), Todd Davis of Meredith Books made a valid point: "One of the challenges publishers have today is that mass merchants are becoming focused on theatricals, sometimes to the detriment of evergreen properties. We need to continue to educate these retailers, as well as distributors on the value of evergreen properties to the everyday plan-o-gram." And, it's not only publishing houses where this sentiment exists. While theatricals provide a good shot in the arm, day-in and day-out business from evergreen properties or literary properties or artists or corporate brands or fashion brands very easily can offer the bread and butter. New concepts, new markets, newcomers. That's what you'll find once again this year at Licensing International Show, being held June 21 to 23 at the Jacob Javits Convention Center in New York. Beginning , License!'s Official Show Preview features news from more than 200 exhibitors, L!censing University seminar schedule, and an exhibitor listing (as of press time). At press time, a total of 425 exhibitors included more than 150 newcomers. In addition, in cooperation with iHollywoodForum, Advanstar Communications (owner of License! and Licensing International Show) will pair mobile content with the world of licensing, June 20. That's a new market and licensing opportunity in its infancy (check out our Plugged In supplement for the scoop on wireless). There's much more in this issue, including a salute to Mexico City-based licensing agency Tycoon celebrating its 15th anniversary and a Universal exclusive story on its upcoming King Kong and "Curious George" projects, as well as other properties in development. Until next month... JOYCEANN COONEY [email protected]
Subscribe and receive the latest news from the industry Article
Join 62,000+ members. Yes, it's completely free.
You May Also Like
---