First Word--February 2005
First Word--February 2005
]> Just in time for American International Toy Fair and just as this issue was headed to the printer, Warner Bros. Worldwide Consumer Products President Dan Romanelli made an

]>Just in time for American International Toy Fair and just as this issue was headed to the printer, Warner Bros. Worldwide Consumer Products President Dan Romanelli made an unexpected announcement: Longtime friend, industry associate, and DreamWorks consumer products executive Brad Globe is set to succeed Romanelli in July 2006. At the beginning of this month, Globe officially joined WBCP as executive vice president and general manager. Over the next 18 months, Romanelli and Globe will work side by side to ensure a "smooth transition" before Globe assumes the top spot. After his 20-plus-year stint as founder and president of WBCP, Romanelli will pursue an entrepreneurial role acquiring properties for Warner Bros. come next July. The news of the expected transition came just as I was putting the finishing touches on this month's exclusive WB cover story (how's that for timing?). Turn to p.18 to learn more about Romanelli's decision; Warner Bros. Consumer Products Television Licensing successes and future expectations; and a full lineup of properties to watch from The WB!, Kids' WB, WB Animation, and Cartoon Network.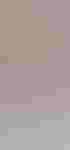 Change is imminent. And change is, and has been, looming in the toy industry. As the fate of some retailers still remains in question, so does the fate of American International Toy Fair being held in New York. Initial intel says that Fall Mass Market Toy Expo and February 2006 American International Toy Fair will remain in New York and unaffected by the sale of the International Toy Center. After those two shows, a question mark exists. But, low and behold, toy manufacturers and licensors remain upbeat. Plus, licensing is making the grade with toy manufacturers who haven't yet dabbled in the industry. Those who have are rolling out fresh, new innovative product for the infant, preschool, and children's sets based on new and existing entertainment and franchises and publishing. There's a lot of news coming from the toy industry, so turn to our feature story, "Tot Spots," beginning on p. 24, for the latest. As a reminder, don't miss my seminar, "Licensing by the Numbers," at the Jacob Javits Convention Center, Monday, February 21, from 2:30 to 3:45 p.m. There, I'll detail 2003 worldwide retail sales figures for the licensing industry, plus reveal some hot properties to watch in 2005 and beyond. There's more character/entertainment-charged editorial in this issue, including Halloween open-to-buy suggestions, a salute to Thomas the Tank Engine's 60th anniversary, and Celador International's move into the U.S. market with new properties beyond Who Wants to be a Millionaire?. Plus, as DVDs continue to gain share over VHS, we take a look at how DVDs are prolonging the life span of a property on retail shelves. On another note, I've been elected chairperson of the "Licensing in the Youth Market" Pre-Conference Symposium at Youth Marketing Mega-Event, being held in Huntington Beach, CA, April 10 to 13. I hope you will join me and a host of licensing professionals as we detail the effectiveness of licensing in today's business environment, April 11. Have a successful (and hopefully warm) Toy Fair and a "fashionable" MAGIC Marketplace.
Subscribe and receive the latest news from the industry Article
Join 62,000+ members. Yes, it's completely free.
You May Also Like
---