Execs Pay Tribute to Licensing Great
Execs Pay Tribute to Licensing Great
Industry veteran Fred Gaffney will be inducted into the LIMA Australia Hall of Fame on Nov. 1. Gaffney is regarded for his role in creating the licensing industry in Australia as well as his drive, generous spirit and larger-than-life persona. In recognition of the honor, a roster of top licensing executives share their thoughts on Gaffney's induction: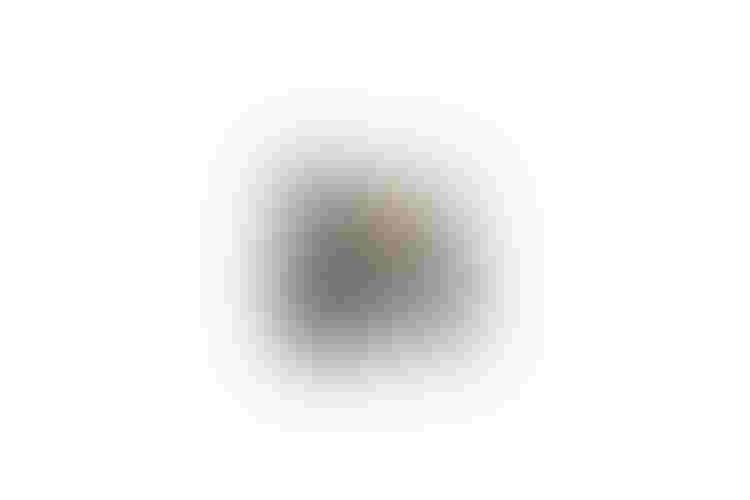 Steven Ekstract, brand director, Global Licensing Group, UBM:
"Fred Gaffney has been an incredible mentor to me and for the global licensing business, a larger-than-life raconteur the likes of which we simply have not seen since Fred retired," says Ekstract. "Fred, you are one of a kind! It is an incredible honor and privilege to have been in Fred's company and experienced his incredible generosity. Fred is one of those guys who knows how to pick a winner when it came to licensed properties. I would also like to think it was the same for the people Fred took under his wing, because I was one of them."
Dan Romanelli, former president, Warner Brothers Consumer Products:
"Before I ever visited Australia, I had a great impression of that country," says Romanelli. "That came from virtually two sources: Crocodile Dundee, and, yes, Fred Gaffney. Both charming and knowledgeable celebrities, one as a movie star and the other as an icon for representing Australia in the world of licensing. However, Fred has far more energy than Dundee, and you couldn't help but be charmed by his accent, enthusiasm and knowledge. Whenever he came to visit me at Warner or moving on to a role as a consultant, I always look forward to getting together and hearing his great stories and enjoying Brekky! Congratulations Fred, and very well deserved. Sincerely, Dan."
Sid Kaufman, agent, United Talent Agency:
"Fred Gaffney has been a friend for life," says Kaufman. "We had our first dinner when I was in high school. Fred worked with my dad's company, Deke Plastics, in the late '70s. I found Fred again as an Australian licensing agent during my days at Universal. No one was more enthusiastic, and his meetings at the Peninsula were epic. When I opened my own U.S. licensing agency, Fred called immediately with the U.S. rights to "Bananas in Pyjamas." After a licensing summit in Australia and a trip to the Wagga Wagga, Fred hooked me up again as the first U.S. licensing agent for The Wiggles. There are very few people as generous and unconditionally supportive as Fred Gaffney, and I am glad to call him a friend for life. Congratulations Fred, Irene, Luke and the entire Gaffney Family."
Henry Unger, licensing consultant:
"As I think back on my 40+ years of friendship with Fred, I can say, with all honesty, that he was the single most positive influence on my career as a licensing consultant," says Unger. "He is, most definitely, a first round 'Global Hall of Famer,' not just for Australia, but for the whole licensing world. 'G,' as I always called him, introduced me to the 'Who's Who' in our industry. His knowledge, prodigious memory and personal relationships with the best of the best was unparalleled! I've never met anyone with his energy, enthusiasm and love of life. I feel truly blessed to have experienced this force of nature in major meetings held at hotels, coffee shops, backs of planes, cars, boats, you name it. It felt like a full-on learning seminar every time! Fred was truly in his day larger than life. There are no words to express my appreciation for all his help in introducing me to so many terrific people and amazing experiences, but, most of all, for his enduring friendship. He played an indelible part in my life, and I am forever grateful. So, thank you, 'G.' My hat is off to you. The very best of the best in your field of endeavor. Cheers Mates, Henry."
Dan Kletzky, president, Entertainment Licensing Associates:
"I guess my stories with Fred are highlighted by a trip I made to Brisbane, Australia with my son Jason (he was about 10 years old) when I was involved with making the Street Fighter film," says Kletzky. "Fred and Irene visited the set for a few days, and every day was special. But the story Jason and I will never forget is when I went with Jason and Fred "toy" shopping. The three of us went into one of the department stores, and Fred, in his own style, could not stop buying toys… anything and everything went into Fred's shopping cart. Fred just bought and bought and filled up his shopping cart with anything and everything. Jason's eyes were popping out of his head. Anyway, like most Fred stories, that hour or so was larger than life, and to this very day, Jason remembers that shopping spree as a highlight of knowing Fred. Enough said. To know Fred is to love him! And don't forget to give honorable mention to Irene!"
Jay Foreman, chief executive officer, Basic Fun:
The first time I ever saw Fred I heard him first! It was at the old home if licensing show the NY Hilton and he was either promoting Mr Blobby or "Bananas in Pyjamas." There was a big commotion in front of me coming down the aisle with press, costumed characters and loads of people in the aisle and I heard this booming voice from behind the crowd introducing his client to everyone within earshot and extolling the excitement and impact it would make on the business. Then he appeared, his persona as big as his voice! A huge smile and outstretched hand. Fred was a real presence in the licensing business as big as Australia is vast. My first interaction directly was with The Wiggles when Play Along became a licensee and not only did I work with Fred but we and our families became friends. I always remember seeing Fred at the departures area at JFK Airport in N.Y. where he was followed by a train of at least three skycaps hauling boxes and bags of toys he'd purchased from various big box retailers around the New York City area to bring back to study at home. Fred was big and did everything big! A true icon of our business.
Bob Stein, president, The Grove Group:
Whether it was the bar at the Rigga Royal or the Four Seasons/Peninsula the party and entourage were there. But seeing through all the fun, Fred was one of the most knowledgeable people I have ever met in licensing, always keeping a feverish pace on top of every property. Who can forget his business cards with his hotel and address as well as the dates he would be there. And what about the miniature business card Fred created for his boy, Luke? Once, when Fred came to town, Julia and I wanted to do something special for him, as he was always so generous to others. We told him to invite all of his L.A. friends and what a party it was!!! In spite of telling Fred not to bring anything, he still brought a case of Dom and the most beautiful flower arrangement from the BH Hotel. As Australia's goodwill ambassador, always handing out boomerangs, Aussie hats and samples of the latest Aussie licensed properties. Julia and I had the joy of spending New Year's Eve with Fred and Irene at the Sydney Opera House. Wherever we went in Australia, everyone knew Fred. After all, he is a national treasure. Julia and Cynthia Modders are now chiming in...I forgot Fred's six cell phones and no less than ten pieces of luggage!
Thanks for reading.
Love,
Julia and Bobby
Subscribe and receive the latest news from the industry Article
Join 62,000+ members. Yes, it's completely free.
You May Also Like
---