Euro-Roots, Global Ambitions
Euro-Roots, Global Ambitions
With hundreds of new preschool shows being developed and pitched every year throughout Europe, the keys to a successful run are a strong licensing program, global appeal and a U.S. broadcast partner. The preschool entertainme

With hundreds of new preschool shows being developed and pitched every year throughout Europe, the keys to a successful run are a strong licensing program, global appeal and a U.S. broadcast partner.
The preschool entertainment market in Europe is one of apparent contradiction.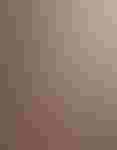 On the one hand, the preschool business model is a precarious one, dependent more and more on licensing to offset the costs of TV production; preschool TV faces the threat of increasing regulation, and the future of some children's public broadcast platforms are not set in stone.
Yet the preschool market is more competitive than ever before, and companies big and small are joining the fray with ambitious projects. As the Mipcom markets and other forums indicate, Europe is a hotbed of creativity for the under-5 age group, generating hundreds of new television concepts each year.
The European tendency toward preschool brands should be no surprise given the strong tradition of animation, particularly in Central and Eastern Europe, and the strong heritage of children's publishing, which spawns many successful TV series. Some European properties are decades old, but have rarely evolved beyond their local appeal such as Germany's Die Maus, and the Czech Krtkova (The Little Mole). But the lure of a preschool hit that breaks out beyond Europe is very strong and, as Bob the Builder and Thomas the Tank have demonstrated, the prize can be huge.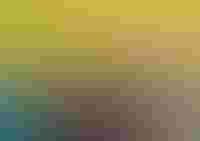 Keith Chapman, a veteran of the preschool business who first created Bob the Builder and went on to form the production company behind "Fifi and the Flowertots" and "Roary the Racing Car," believes the business lifecycle for most preschool properties is now five or six years, which isn't long to recoup your investment.
"Fifi is five and it's hard these days to reach five," he says. "You have to invest money in keeping the property at the front of retailers' minds and maintaining broadcasters' confidence."
Chapman also acknowledges the ultimate ambition for a brand is to become a success in the U.S. "Creating preschool brands is very challenging at the moment and everyone wants to make it in America because it can take your business swiftly to an entirely different level," he adds.
Charlie Caminada, Ludorum's chief operating officer, agrees that there is huge potential in preschool if you think big from the beginning. "If you can sell to TF1, BBC, RTL and then into the U.S., you have a preschool business. You have to think about your six feet at Walmart right from the start and give the property everything you've got, so it gets the best chance. And then you have to crack Japan; that's your final tick."
Chapman suggests that, from a creative perspective, it is also a personal thing. "Some people feel comfortable in certain zones. I love the style and aesthetic of the preschool world. And if you make a good one it can go on to become a classic," he says. By way of example, at 11 years old "Bob the Builder" appeared on air in more than 250 territories last year, and has produced global retail sales of $4 billion since its debut in 1999 on the BBC. Bob has now moved into films, live events and specials, and has debuted in China with a new CGI series.
Relative newcomer Peppa Pig, from E1 Entertainment, has made more than $144 million in licensed product sales in the U.K. in 2009.
Fifi and the Flowertots, from Chapman Entertainment, is worth $289 million at retail after five years in the market. But that's still small compared to an American top preschool brand such as Dora the Explorer. Since 2001, Dora the Explorer products have totaled more than $11 billion in global retail sales, including more than 20 million DVDs and 50 million books sold.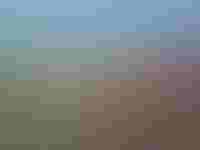 Despite only a handful of European preschool brands that have really blossomed on the American stage, it's easy to see why this piece of the jigsaw puzzle is becoming increasingly important.
The preschool licensed consumer products market, which is tracked in the U.K. by The NPD Group's License Tracker, reveals a few interesting characteristics. The preschool market in the U.K. has a high penetration of licenses (25 percent for ages 0 to 4), displays consistent strength and makes up 37 percent of the total licensed consumer products market for ages 0 to 4. It is relatively immune from the lure of online and gaming alternatives, it relies on adult purchasers and its retail partners and dedicated television platforms are well-established. These attributes help to make the preschool licensed consumer products market a highly attractive one.
In the U.K., the chart of the top five preschool properties is usually topped by Thomas, but is otherwise always in flux (in contrast to the U.S. where giants such as Thomas, Dora, Winnie the Pooh and Sesame Street are more likely to dominate).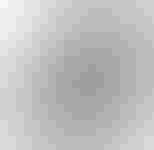 NPD's Ania Kozielec suggests why: "In preschool there is always something new coming through, and also properties are trickling down from older categories. In the Night Garden, for example, made an instant and significant impact when it launched, and Ben 10, which is pitched to older boys, in fact comes second in the preschool boys' chart this year." (NPD figures relate to License Tracker Q4 2009).
The next 24 months are especially rich with new preschool releases coming out of Europe. From Spanish guessing games (BRB's "Zookaboo"), to the stories of an adventurous prince and princess (E1's "Ben and Holly's Little Kingdom"), to music and dance (BBC Worldwide's "ZingZillas") and a small and funny lamb called Timmy (Aardman Animations' "Timmy Time"), they are varied in scale and ambition.
One key factor among all the new shows is that, from the outset, the consumer products strategy is a vital part of the business model. For example, two properties with a global perspective and with an eye on the bigger prize are Chuggington from Ludorum and Tinga Tinga Tales from Classic Media.
"Chuggington," an animated series about trains, was conceived and constructed by Ludorum (a company formed by ex-HIT Entertainment executives) to be a global franchise. At its core is not just a toy or a play pattern but a play system: the train set. RC2 has the toy license in perpetuity and any child could fill an entire room with Chuggington toys.
The Ludorum team is banking on its ambitions for the brand by choosing top-class animation and slick story writing. There are brand teams in place in the U.S. and around the world as part of its jigsaw puzzle approach to expansion. Ludorum believes that the world is ready for another train property, aimed at 3- to 5-year-olds.
"We have 52 episodes made, another 52 are being made, the RC2 toy range rolls out this year aiming for 60 SKUs and the show is on Disney in the U.S.," explains Caminada. "Chuggington is universal; it has to work as well in Venezuela as it does in Finland. We are already building a franchise."
Classic Media's "Tinga Tinga Tales" breaks many molds, but its ambitions are both big and big-hearted. It was conceived in the U.K. by producer Claudia Lloyd, inspired by the Tanzanian art style of Tinga Tinga, animated in Nairobi, and co-commissioned by CBeebies and Playhouse Disney.
Tinga Tinga, which already boasts a strong global perspective, is a contemporary interpretation of traditional African folk tales (best known retold as Rudyard Kipling's "Just So Stories") such as How Elephant Got His Trunk or Why Zebra Has Stripes. It emphasizes color, music and one-liners. Continuity between tales comes from the six animals at the heart of the community.
It's been designed from the beginning as a mass-market property, and consumer products partners will draw on the catchphrases, the distinctive art style and the elements of transformation within each story. All partners in the property will make contributions to charitable projects in Africa.
Bandai is the master toy licensee, marking its first significant foray into the preschool segment, and Penguin Group is the master publisher. Products will hit retailers this fall.
Subscribe and receive the latest news from the industry Article
Join 62,000+ members. Yes, it's completely free.
You May Also Like
---