Cultivating Partnerships
Cultivating Partnerships
Courtney Davis Inc. recently signed two new artists to its brand portfolio. "We are now representing Joy Hall, an artist from Pennsylvania who works in a very mainstream, traditional style," says Sam Abell, Co

Courtney Davis Inc. recently signed two new artists to its brand portfolio.
"We are now representing Joy Hall, an artist from Pennsylvania who works in a very mainstream, traditional style," says Sam Abell, Courney Davis' president and chief executive officer. "She has a good color sense and a good understanding about what works at retail." Abell says Hall fills an important niche in the company's portfolio.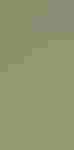 "Her art is volume-driven in look," he says. "It's traditional with a good color balance, and it doesn't look too computer-generated. She understands textiles and layout design, so she is fitting in very nicely and quickly here."
Abell is also optimistic about Lisa Kaus, another new artist the company has added to its group. A Portland, Ore.-based artist, Kaus works in a montage/collage style. "Lisa has a very layered look and a very fresh approach to subject matter. She takes a nice twist on desserts and also does florals and nature images that are interesting," says Abell.
A "total newbie" to the licensing world, according to Abell, Kaus is generating interest from licensees. "We've been previewing her work to key customers, and her freshness is grabbing everyone's attention," he says.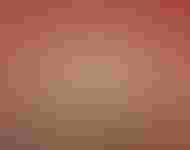 Courtney will be focusing on securing more tabletop and home décor licenses for these artists and other artists represented by the company. "We're trying to focus more on these categories in the current economy since people are staying home more, and they are fixing up what they have rather than buying something new. We think these categories?fit into that lifestyle," says Abell.
As a licensing partner, Courtney is a company that understands that licensing is more than the rights to use certain art. "The world of licensing has changed much over the years and continues to evolve," says Abell. "Our partnerships with our customers encompass sales and marketing support—especially in a time when design budgets are cut and creative departments are understaffed. We're trying to maximize our opportunities where we can by being specific and unique in our approach.
"Having three creative art people on staff who understand the business and the needs of our customers is a benefit to clients since the creative team manages the art and art development process, so the transition to licensing partners is quick and efficient," says Abell.
One example of how the company is focused on client services is its ability to manipulate art so that it appears in a format customers can understand. "If we are using the art on a plate, the client needs to see it in a round format so they can really understand how it's going to look," says Abell. "Just bringing out the art and asking the client how they like it isn't enough."
Subscribe and receive the latest news from the industry Article
Join 62,000+ members. Yes, it's completely free.
You May Also Like
---