Critical Mass
Critical Mass
]> Manufacturers and retailers gear up for the second Fall Mass Market Toy Expo amid questions of whether the industry can sustain three toy trade shows. As

]>Manufacturers and retailers gear up for the second Fall Mass Market Toy Expo amid questions of whether the industry can sustain three toy trade shows.

As manufacturers head into the Fall Mass Market Toy Expo October 19 to 21, much of the jitters associated with the inaugural show have been replaced with optimism as the new timing and strong retail interest have proven beneficial for the toy industry. More retailers are participating this year, reports Marian Bossard, director of event operations at the Toy Industry Association (TIA), with 722 already registered at press time vs. slightly more than 700 tallied at the end of last year's show. Showroom registration is down slightly, a fact that doesn't bother Bossard, who feels "the show is defining itself this year and the companies that really need to be here will be open for business."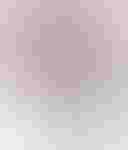 The association has received positive feedback from both the retail and manufacturer communities. "The show turned out far better than we expected, and this year we are better prepared and expect to see more major retailers than we did last October," says George Irwin, co-president of iToys. The change has not come without some "office Olympics" with manufacturers having to cut development, approval, and production time in half. The end result, however, has been a greater number of products already in production by the time February Toy Fair rolls around, enabling packaging and product changes to be made in accordance with buyers' reactions. The only sticking point is the inability to get a read on how well products performed in the vital holiday selling season, making it challenging for manufacturers and retailers to commit heavily to a handful of properties or product lines. "In order to prepare, you have to work way before you even know what's happening this Christmas, which means you guess a little more and it's harder to take advantage of trends because they aren't clearly defined," says Jay Foreman, president of Play Along. "It pushes everyone to concentrate heavily on basics." Despite the success of the first show, the important question remains as to whether the industry can support the October show, the Hong Kong Show in January, and then Toy Fair in February. There are many viewpoints and opinions, yet a one-size-fits-all solution does not exist for the industry. Some believe a change is certainly afoot, while others feel the shows can successfully co-exist. "We feel the October show will become the cornerstone show with regard to meeting with retailers for new brands and licensees, as well as being an effective sales show," says Jill Will, senior vice president of marketing at Playmates Toys. "That said, February is a show about hoopla and an important public relations opportunity that is still a valuable resource for the industry." Adds Murray Bass, CEO and managing partner of Chic Boutique Doll Design Co., "Moving up the timing makes perfect sense because retailers can preview the merchandise in October, take a second look in Hong Kong, and then bring in their merchandise manager in February to finalize all plans." RC2 will support both shows, but President Pete Henseler believes the business is changing and the concept of industry shows, showrooms, display, etc., needs to evolve to meet the needs of the business today. "I believe it should be a goal for the entire industry to have a single show date and support the effort and not to have to repeat the show multiple times," he says. "I know TIA is hard at work on arriving at a good solution that addresses the many stakeholders of this industry." Meanwhile, here's a sneak peek at what manufacturers will be showing in October: Basic Fun takes on new licenses such as literary property Franny K. Stein with a line of plush and vinyl dolls, bookmarks, doorknob placards, stickers, a magnetic playset, Franny K. Stein Pontiki, a flashlight key chain, a twistable key chain, and slime products. Also new are Duel Masters, Build-A-Bear, and Peeps with an assortment of key chains. Basic Fun expands its Hasbro Ornaments line with Clue, Play-Doh, and Operation and its Incredibles line with character key chains. Chic Boutique moves toward expanding its Hottiez fashion doll line with plans to enter 'tween/teen cosmetics in fall '05. iToys Inc. builds on the success of its breakout product, i-Top, with i-Top Pro, a more sophisticated top that allows users to program their own messages. Also new is an I See It electronic game, puzzles, an electronic foot bag, and an expanded presence in its Maginetics activity line. For Jakks Pacific, deals with Marvel, Warner Bros., Lucas Films, CapCom, and Midway provide the company with modern day licenses for its line of TV Games. Plug 'n play systems are on tap for Spider-Man, EA Sports, and World Poker Tour in October. The company debuts Dragon Booster and offers line extensions for Nickelodeon, Hello Kitty, World Wrestling Entertainment, and other action figure brands. Kid Galaxy expands its My First R/C line with new radio-controlled products for preschoolers, as well as its first entry into powered and radio-controlled airplanes. A line of amphibious vehicles called Morphibians also is on tap, as are line extensions for Bendos. Lego expands its product mix for Bob the Builder and adds a new Thomas the Tank Engine license. More products are on tap for My Kingdom and Bionicle and the launch of Pirates. For Play Along, Fit and Fun Care Bears are a feature item. The company also expands its Cabbage Patch line for next fall with lots of doll-size accessories such as strollers, high chairs, and other items at higher price points. Teletubbies has an expanded line and new packaging to support new parent messaging initiative "Teletubbies Teaches Happiness" created by Ragdoll. Playmates Toys' Teenage Mutant Ninja Turtles products mirror the new TV segment due in 2005. The company adds a new Blue's Clues license with Blue and Magenta joining its Water Babies lineup, as well as Dory and Nemo from Disney/Pixar's Finding Nemo. Also on tap are newcomers such as Atomic Betty with dolls and role-play sets and everGirl with dolls and fashions. RC2 unveils its Bob the Builder and Earth to Jane product lines. The company also supports its play and collector brands from Learning Curve, Johnny Lightning, and Ertl with new introductions. For Spin Master, the Wiggles remain a focus with the first TV advertised product, plus big plans for Fistful, a new collectible game. Vtech features new Smartridges for its V.Smile TV Learning System, fashion-forward designs for its Grade School Gear line of electronic learning laptops, four new products in its Brainy Baby line, and four more products in its Winnie the Pooh collection.
Subscribe and receive the latest news from the industry Article
Join 62,000+ members. Yes, it's completely free.
You May Also Like
---