A Conversation with Gene Simmons
A Conversation with Gene Simmons
Gene Simmons, keynote speaker at Licensing Leadership Summit, shares his experience and wisdom on licensing and entrepreneurship.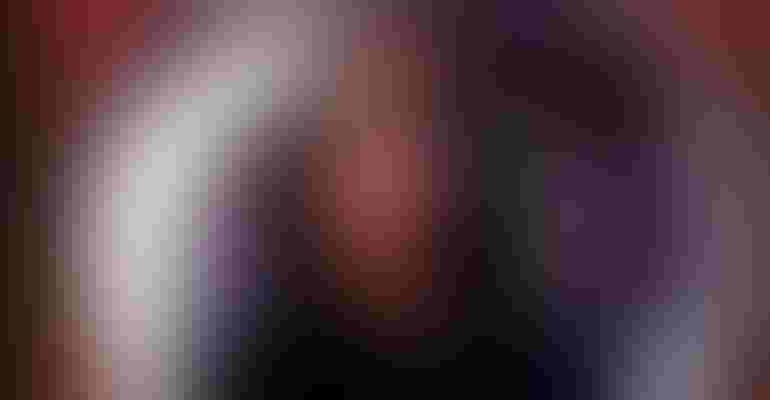 Multi-hyphenate entertainer and entrepreneur Gene Simmons has been inspiring fans for more than four decades. As a rock 'n' roll icon and entrepreneur, Simmons has established a merchandising powerhouse that has driven more than $1 billion in retail sales. He has developed licensed consumer products for brands ranging from "Gene Simmons Family Jewels," Rock & Brews, Erebus Pictures, Simmons Records, LA KISS and more.
At this year's Licensing Leadership Summit, Simmons will be candidly detailing the launch of his newest branding empire and delving into the secrets to leverage a brand when you're an icon in your field. License Global caught up with the iconic rock 'n' roll frontman ahead of his headlining keynote to discuss his take on the licensing industry and the advice he'd share with up-and-coming talent looking to expand their brand.
License Global
: What are you hoping people get out of your talk at the Licensing Leadership Summit?
Simmons: It's no secret; we all work for "them." The CEOs do. The marketing experts do. The people with great brands do. We all buckle our knees to the masses to "them." They put bread on our table.
I come from "them." I've been lucky to react to my gut when it tingles. And I still pay attention to my God. It has earned me a good living. They don't teach the "tingle in your gut" when something resonates, and you feel it has legs. There's just no way of knowing. It certainly helps if you are a fan of the same things your audience loves, though.
I'm here to tell you that licensing and branding are the tip of the iceberg – that goes without saying. America created the notion of trademarks, yet never bothered to trademark its own flag. It's all in the name and other iconic items. Imagine the astonishing revenue, how much the government would benefit if every time somebody used an American flag or the word America on T-shirts, they had to pay a royalty.
As someone who has built a successful career and brand for nearly 50 years, what advice do you have to create a sustainable brand that stands the test of time?
My advice to everyone is simple: You don't have to leave home, fight traffic and convince somebody to get a job and pay you a decent weekly salary forever. Yes, do that if you have to but at home, pay attention to things that the big guys don't do. Create your own brands. Use social media to promote your brand. It's free. You can start at the bottom, have very little financial exposure, and if you get traction, the big boys will come knocking at your door and try to bite you for big bucks.
What do you look for in brand partners?
I always bet on a horse no matter what the cart in back has in it – be it fresh, delicious fruit or anything else – you live and die by the horse. If the horse doesn't take you to market or takes a wrong turn, your wonderful product is dead.
It bears noting the unsinkable Titanic had nothing wrong with it. It just had a horrible captain.
I always insist on getting to personally know and do my due diligence on anyone who partners up with me. And I simply will not get into ventures where I don't believe in the commitment, passion and expertise of the chief executive officer and his team.
How has the way you've developed your brand changed over the life of your career?
This is a good question. The taste of the public changes, but even that is not written in stone. "Star Wars" is still here; Marvel is still here; KISS is still here, and they're all getting bigger and bigger. Which bolsters the idea that very few brands stand the test of time. All the weak brands, as in nature, become extinct.
So, be aware of how culture and especially young people are changing, but be careful how, when, and if you change your brand. Remember, "vintage" simply means I haven't changed my brand at all, and now I'm charging ten times more for it.
What advice would you give yourself if you could go back to the beginning of your career?
My self-absorbed, arrogant advice to myself at the beginning of my career would be, don't change a thing. Trust your gut and keep doing what you're doing.
To hear more from Simmons and other licensing thought leaders, register to attend this year's Licensing Leadership Summit, taking place on March 16 and 17, 2020, in New York City, New York. The re-imagined executive-level conference and networking event will present a comprehensive program that covers industry-focused topics shaping the licensing world.
Subscribe and receive the latest news from the industry Article
Join 62,000+ members. Yes, it's completely free.
You May Also Like
---