Brave alliances reposition Powerpuff Girls as icons
Brave alliances reposition Powerpuff Girls as icons
]> Right under our noses, those pesky meddling girls have been effecting a subtle but powerful fashion offensive that has set the Powerpuff Girls brand on course fo

]>

Right under our noses, those pesky meddling girls have been effecting a subtle but powerful fashion offensive that has set the Powerpuff Girls brand on course for successful long term repositioning.

What is Cartoon Network up to? For the last two and a half years it has been placing the Powerpuff Girls brand into specific consumer communities through high-impact campaigns such as sponsorship of snowboarding events and a line of clothing exclusively in Selfridge's fashion Lab. 'We are aiming to create credibility for Powerpuff Girls through high impact events or initiatives that will drive oher commercial oppoertunities,' says Simon George. It's a hugely imaginative approach which is so far reaping benefits far from the ones usually associated with a standard licensing campaign.When TV doesn't deliver enough audience and much of retail is risk-averse you look to other ways to build the brand. And Powerpuff Girls lend themselves to striking creativity. For example, Cartoon Network linked up with a 'hot' designer in Powerpuff Girls' three biggest European markets and asked them to create a couture range using Powerpuff Girls as inspiration, targeted at women almost certainly unlikely to have ever seen the show. In the UK, young designer Markus Lupfer worked with Selfridges on an exclusive capsule collection in which he deconstructed the animation to a mix of cartoon and black and white graphics. The line went into the retailer's top fashion area The Lab, retailing at between £70 and £500 per piece, in February this year and was promoted with a window, accompanied by accessories designed by Katie Hillier and a display of PPG kitsch products. In Spain, a similar initiative saw PPG branded clothing in Bershka, part of the retailer Zara. In France, designer Tom Van Lingen created a distinctive line of cashmere tops, t-shirts and scarves exclusively for the retailer Colette.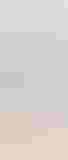 The aim of working with such an aspirational set of designers was to position the Powerpuff Girls brand credibly within the fashion community and to drive lots of PR.The move coincided with the identification of cartoons as a key direction for fashions, which helped the initiative generate an estimated £250,000 worth of magazine coverage. But the most critical result has been to secure interest from other potential retail partners. Powerpuff Girls fashion apparel is due to launch at the end of May in the UK at an undisclosed retailer. 'High street fashion is hot on the heels of couture' says Chris Connors, the fashion specialist who consulted on the project. The trickle down has started.Eventually Cartoon Network hopes for three tiers of fashion: PPG Couture, PPG Chic (trendy at high street retail) and PPG kids (at core licensed merchandise retailers). When Powerpuff Girls first hit the European scene in 1999, it appeared in Carnaby St very quickly, a sure sign that it had fashion credibility. Soon UK fashion retailer Top Shop was on board and licensees were lining up to talk to Warner Bros Consumer Products, which manages the licensing. The property clearly appealed to two markets, the 6-12 year old girls who watched the show and the 13-25 year olds who loved the graphics. Move on 12 months and retailers in at the beginning were finding some products harder to shift than they had expected. Powerpuff Girls is not, for example, suited to being a toy. Yet 84% of 7-25 year olds in the UK are aware of the Powerpuff Girls brand (girls as old as 12 contribute to the magazine). The signals to Cartoon Network were that the property had huge potential in the long term, but needed positioning in its markets carefully.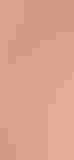 The first step was to identify four brand communities in which it would seem logical to find the Powerpuff Girls brand. These are fashion, free sports, music, and what Simon George calls the 'getting ready to go out' environment which might encompass cosmetics, lotions and potions. The second step was to create a high-impact, PR-generating event within each community that would position Powerpuff Girls credibly within that community. Fashion launched at the beginning of this year but activity in other areas was already under way. For example, Powerpuff Girls have accompanied the Sugababes in an animated video, provided DJ cut-ins at Glastonbury and linked with the magazine Smash Hits. 'It has to be credible within that environment,' emphasises Simon. 'We aren't going to make CDs of BBQ music for kids.'In the free sports community PPG Snow has sponsored top Norwegian snowboarder Stine Brun Kjeldaas and more recently British contender Jenny Jones as well as events such as Board X at which it hosted a Powderpuff Room for female riders to rest and recuperate. For PPG Snow, graphics are altered to suit the environment. Graffiti artists make sponsorship hoardings and snow stencils appear as if by magic on the runs. PPG-Snow branded clothing was sold in UK retailer Sweaty Betty at the end of last year. The 'getting ready to go out' community is next in line for a big event.The spirit is highly entrepreneurial and Simon thinks there is more scope in other parts of Europe for these high-octane projects. It's a refreshing approach to let other designers loose on the brand. Chris Connors stressed 'It's a very brave approach and has already paid off.'How does Cartoon Network see the Powerpuff Girls brand in 2006? 'Aa a contemporary, design-led product collection appealing to girls of 6-25 for different reasons with more space at retail. Maybe it will have become even more obscure in design, more iconic. Perhaps it will have more allegiance with the characters.' There's even indication that a subset of characters called the Rowdyruff Boys. could attract the pink pound.Other Cartoon Network properties may get the same treatment. Samurai Jack lends itself to breaking the rules. And Simon would love to see Jonny Bravo own Valentine's Day. But that's for another time.
Subscribe and receive the latest news from the industry Article
Join 62,000+ members. Yes, it's completely free.
You May Also Like
---