Art Appreciation
Art Appreciation
]> From the kitchen to the garden, consumers are demanding art-inspired home décor that reflects their lifestyles, creating more growth opportunity for artists who license their work.

]>From the kitchen to the garden, consumers are demanding art-inspired home décor that reflects their lifestyles, creating more growth opportunity for artists who license their work.

Design has played a significant role within the home category during the last decade or so, especially since the emergence of upscale designers such as Michael Graves and Isaac Mizrahi, who have introduced affordable merchandise at mass retailers such as Target. They have changed the face of the mass marketplace by integrating design in categories that previously were untouched by it. Products that were merely functional such as kitchen appliances now showcase more extensive palettes and sleek styles that transform the home into a gallery-like atmosphere. As a result, both retailers and consumers are looking for home products that offer sophisticated looks as opposed to more standard designs, and art licensing is filling that demand.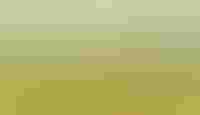 "Manufacturers are coming to realize the value and strength of the art category of licensing, much more so than five years ago when art licenses in the home furnishings category were virtually nonexistent," says Greg Giordano, artist and owner/operating manager of Ridgefield, CT-based art licensor Greg & Co., LLC. "We are seeing a blending of specialty and mass-market looks and seeing high-end designers in stores such as Target and other mass-market retailers," adds Linda Balogh, president of Courtney Davis, Inc., a licensing agent based in San Francisco, CA. With price competition so intense, companies realize the need to focus on aesthetics as a new way to compete and distinguish themselves from competitors. Notes Virginia Postrel, author of "The Substance of Style": "There's been a general shift toward a culture of expression. The idea is to put an original stamp on the world around you." She refers to this recent trend as the "Age of Aesthetics," and attributes it to an increase in disposable income and advances in technology. This emphasis on aesthetics broadens the market for artists who license their work for the home category. Many artists are signing on more home licensees, and licensees, in turn, have been increasing the number of artists they work with. Giordano says he has doubled his licensee list from one year ago, in effect doubling his licenses within the home category. "I think the main reason for growth has been a trend toward spending more time and energy taking care of the home, spending more time at home, taking pride in its appearance, and the influence of more home improvement television shows." Plus, says Postrel, "A number of retail and distribution innovations (such as the Internet) allow individuals to find things that are more specific to their tastes."Giordano, who founded Greg & Co. two years ago, has signed on 30 licensees; approximately eight are within the home category. The percentage of home products (versus other licenses) is continuing to grow, and is influencing the artist's choice of subject matter. Home Motifs"Manufacturers are looking for traditional subjects, as well as trendy, 'today' subjects," says Giordano, who deviates from his traditional themes of dogs, cats, wildlife, and birds to present a more diverse and current portfolio. "We've seen safari, toile, country, coffee, and Tuscan. In many cases, these are still somewhat strong, but what I'm hearing lately is that licensees are looking for fresh approaches to traditional subjects such as wildlife, inspirational, and lodge. Manufacturers also are seeking retro, vintage, and ethnic art, as well as American farm, travel, and gambling themes."
Fall and harvest, fruit, flowers, snowmen, and golf themes are the current focus of Giordano's studies. He attributes this diversion in subject matter to a direct response from licensees that have been making specific requests. Other subjects are the result of Giordano's observation of the market and what it's lacking. "I find it most important to stay in constant contact with my partners to find out what subjects they are looking for."
The challenges of working within the home category seem to be akin to working with any other licensed category. "In home furnishings, you're up against consumer-recognized fashion and home brands versus other more traditional product categories, and we're up against entertainment/media-driven brands." Giordano's art typically has been licensed to independent shops, which remain a large part of his audience, but it now graces product in a variety of retail channels.
The home category encompasses about 85 percent of artist, agent, and Minneapolis, MN-based Here On Earth President Pamela Luer's artwork. She currently is signed with more than a dozen licensees. Her art accents cutting boards, coasters, dish towels, rugs, oven mitts, and ceramic products such as soup bowls and coffee mugs. Recently, she added dinnerware to the mix.
Luer says licensees are scouting out unique looks, but since the "general public" is its audience, the requests don't typically depart from her traditional themes, which include fruit, vegetables, flowers, and seasonal imagery. "My clients still want to see these old standards, but with a new twist. Sometimes that means combining abstract images with more traditional floral patterns," she says, mentioning that she's been successful with creating mixed media collages in which she combines existing artwork with leaves, fabric, and textured papers.
Gourmet kitchen themes-especially images of chefs and traditional kitchen tools-have been among recent client requests. Another client requested a Sex and the City theme, or as Luer translates, "girly" themes that flaunt images of purses, shoes, cosmetics, and lingerie.
Luer's work is available at various retailers from mass to specialty. In addition, she has a direct-to-retail license with Crate & Barrel. A set of four dish towels boasting images of Luer's vegetables serves as the centerpiece of a jacquard weave that is on shelf now. "Working directly with a retailer generally has meant a much smoother process," says Luer, who notes that it makes for clearer communication of direction, a less complicated review process, and faster approvals of finished work.
Artists' Appeal
"One of the great things about working with artists is that you work directly with the artist," says Michael Carlisle, principal, The Wildflower Group, New York. The agency currently represents Leslie Beck, The John Grossman Collection, and Eric Waugh. Five years ago, the agency's client list targeted brands and characters. Product for art clients is available at several tiers of distribution, including major mass-market and mid-tier retailers.
"In many cases the licensing program is the most important part of their business next to the art itself, so artists tend to be very involved and work hard to support the program," says Carlisle. Among other benefits is that manufacturers usually get product to market much faster than if they were working with a brand or entertainment property. Art also lends itself to more products than other types of licensing programs, and if successful, can have a longer life cycle at retail.
"Art licenses tend to be more appropriate for the home and for the retail customers we sell," says Jeffrey Grinspan, vice president and director of licensing and design, Sakura, a New York-based licensee for tabletop. Its roster of artists includes Warren Kimble, Susan Zulauf, David Carter Brown, Sally Eckman Roberts, Gracey Knight, and Paul Brent.
Artists encompass the majority of Sakura's licenses, followed by product/brand and a minority of character licenses. The company has been signing on artists for tabletop for 10 years now. Sakura products target all tiers of distribution with a broad range of prices from $6.99 to $69.99.
"Navigating the area between artistic integrity and what's saleable remains a challenge," says Grinspan, who adds that the breakdown of royalties differs depending on the licensor. Celebrities and designers top the list in terms of percentage, followed by character, and then artists.
Corona, CA-based Sarina Artworks has been licensing artist Sarina Tomchin's work in her native Australia for the last 15 years. Within the last two years, the artist has sharpened her focus to concentrate on the growing U.S. market. The company currently is signed with 13 home décor licensees in the U.S. and five in Australia. More than 50 percent of its licensees are within the home category. Most recently, the artist completed a series of colorful boathouse designs. Wallquest signed on for wallpaper borders, and Giftwares Inc. will roll out product next month. Currently Sarina has been perfecting her "girly girl" designs and creating additional work for the 'tween and juvenile markets. "The 'girly girl' theme is hot right now, and possibilities for the 'tween and juvenile markets are very strong," she believes.
Among the major challenges of working within the home category is keeping up with the trends, as well as formulating new ideas. Sarina strives to continuously offer licensees fresh artwork, so they, in turn, can create new products and remain ahead of evolving trends. She notes that color, ethnic influences, and tropical beach themes continue to be popular; her work fuses all of these elements. Her products cross over to multiple tiers of distribution; prices range from $3 for a Sakura latte mug to $250 for an Orson's Place designer handbag to $20,000 for an original painting. While a range of her licensed products can be found at Wal-Mart and Target, specialty retailers and galleries remain significant channels for the artist.
Sarina 's U.S. home licensees include Diverse Imaging Group (tile murals, glass, and mirrors); WeatherPrint/Open Air Designs (outdoor wall décor); Fiskars Royal Floormats (floormats); Woods International (canvas wall décor and floormats); Sakura (tabletop); Wallquest (wallpaper borders); and CounterArt (glass counter protectors). New View Gifts and Accessories signed on for framed tiles and resin plaques; ICA (framed prints, shadow boxes, and resin plaques); Thirstystone (decorative coasters); Giftwares Inc. (decorative trunks and boxes); Spectrum Tile (decorative tiles), and Grand Image (limited-edition giclees).
Garden Delights
Going forward, "we are seeing a trend for bringing artwork outdoors," predicts Sarina. Tad Featherman, co-designer of the Gladwyne, PA-based "Hen-Feathers Collection," says the company has been designing and creating garden accents for 20 years, but refocused in January 2003 when it launched a licensing program. It has signed on seven garden/home licensees that include United Design (urns, sculpture, outdoor wall décor, decorative thermometers, and fountains); Tierra (garden tools and accessories); Brass Baron (heirloom bronze sculptures and fountains); The Golden Rabbit (stainless and enamelware); and Demdaco Home (stoneware dinnerware). Featherman notes that new styles include a vintage cottage theme in antiqued resin, ceramic garden pieces, indoor and outdoor plaques, birdbaths, whimsical sculptures, frogs, turtles, and garden fairies. The collection targets upper- and middle-income homeowners who shop better garden centers and gift shops. Suggested retails range from $14.95 for a fairy rain gauge to $650 for a bronze sculpture.
Subscribe and receive the latest news from the industry Article
Join 62,000+ members. Yes, it's completely free.
You May Also Like
---