American Graffiti
American Graffiti
]> Graffiti artists have a good reason to paint the town red, as many are beginning to parlay their art form into lucrative licensing deals—bringing their images from the st

]>Graffiti artists have a good reason to paint the town red, as many are beginning to parlay their art form into lucrative licensing deals—bringing their images from the streets to the masses.

For many, the word "graffiti" conjures up images of vandalism and gang-related crime. But graffiti art is no black-and-white issue. In recent years, cities have poured money and manpower into cleaning up painted surfaces, while simultaneously designating walls or areas exclusively for use by graffiti artists, suggesting this discourages petty vandalism but enables artists to work in a public space. All the public attention has not gone unnoticed by the licensing industry, with graffiti-inspired artwork making an appearance on product ranging from apparel and accessories to school supplies and playing cards, as well as mobile content and video games.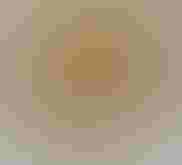 Flying Colors
MHS Licensing made a splash with the launch of Graffiti Gear at last June's Licensing 2005 International Show. The line encompasses a diverse group of authentic graffiti taggers and tattoo artists from all over the country. "When we first launched, I had my concerns," admits MHS President Marty H. Segelbaum. "I wasn't sure if some people would 'get it,' but from the beginning, it was very well received." One thing that makes Graffiti Gear so popular, he continues, is its authenticity. "These taggers live and breathe the lifestyle," says Segelbaum, adding that many of MHS' own graffiti artists have exhibits at fine art galleries throughout the country. "To us, this indicates that graffiti finally is being recognized as a legitimate art form and presents a great opportunity for the licensing community."
In the beginning stages, says Segelbaum, "we sought out artists to bring on board, but as the line gains exposure, many artists now are approaching us." In addition to garnering enthusiasm from graffiti artists, MHS also has lined up a slate of licensing partners including Trend City, a division of Willitts Designs (messenger bags, juniors' accessories), Northwest (decorative throws, pillows), Cutting Edge Industries (temporary tattoos), and Mobibase (mobile content). "We also are close to finalizing deals for apparel and headwear, along with a line of aftermarket automotive accessories," confides Segelbaum. MHS now is seeking licensees that have the product range and distribution to reach fashion accessory chains and other retail outlets.
Also tapping into the movement is photo-based graphic design studio Urban Vocab, whose photographers literally crawl through city streets and subways in search of individual icons and symbols that can be fused together into complex designs. Urban Vocab Co-Founder Steve Miller coined the phrase, "composite urban expressions," to describe the artwork. In other words, he explains, "We walk through streets in New York or Paris, Tokyo or Rome and see moments of art. Our mission is to find and rescue these moments viewed on the streets. Although we view this as an all-encompassing venture, graffiti certainly plays a role. Our graffiti-inspired pieces feature elements of authentic graffiti art, which then can be manipulated by our in-house design team, so we have a lot of people working to deliver edgy, yet optimistic artwork."
According to Miller, because Urban Vocab's artists' work is aimed at the youth market, the licensing possibilities are very wide. "We currently have deals for T-shirts and hats from Earthtones; school supplies from Kittrich in the U.S., EuroMic in Europe, and Einstein in Eastern Europe; magnets from Ata-boy; playing cards from Fundex; posters from Trends International; bendable stickers from Cutting Edge; and scrapbooking stickers from Sandylion." Ultimately, Miller says, "it's interesting to see how our licensees translate the designs into product. Sandylion, for instance, likes individual letters for its stickers. It takes our background, which features strong graphic portraits of walls and a combination of materials and composites, and uses it in its raw form. Many of our other licensees use these backgrounds as elements of a creation."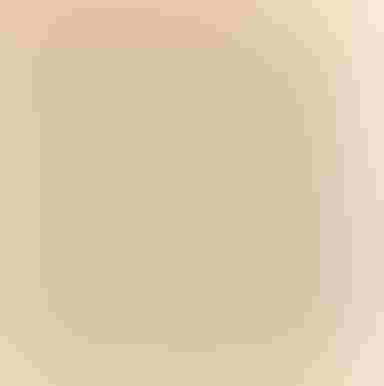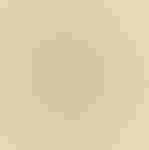 Photographer Rick Ruggles amassed a collection of more than 1,000 heart-shaped images found in nature and everyday objects before signing on with licensing agent Frends & Associates, LLC. The collection, known as "Found Hearts," since has signed deals with Trends International for wall calendars, Galison NY for boxed notecards, Andrews McMeel for a love-themed gift book, Bits & Pieces for a jigsaw puzzle, LaGardere Active for mobile entertainment, and Lawson Falle for greetings cards aimed at the Christian market. "We're also in the process of negotiating a contract with another greeting card company that will take 'Found Hearts' to the secular card market, and we're talking with a jewelry company," says Jane Frendberg, president of Frends & Associates, LLC. Following the success of "Found Hearts," Ruggles began taking photographs of words in signage and pulling out different letters to create custom signs, which he dubbed "Found Letters." "After we signed the 'Found Hearts' contract with LaGardere for wallpaper and screensavers, Ruggles recognized the potential 'Found Letters' would have with the same demographic," says Frendberg, adding that Ruggles continued to grow the collection and adapted it to include different words and phrases that would appeal to a hip, young audience, primarily ages 12 to 24. "We recently added this collection to Ruggles' licensing portfolio," says Frendberg, "and already it has been picked up by LaGardere Active for mobile entertainment targeting its female 'tween/teen customers." Seeing as the collection is relatively new, she continues, "there is a huge opportunity for additional product categories."
Urban to Suburban
"The sweet spot for Graffiti Gear is Gen Y and Gen Xers," says MHS' Segelbaum, adding that because of the multitude of artists under the property's umbrella, art can range from soft-edge designs that appeal to 12-year-old girls to more sophisticated urban looks that appeal to 20-year-old males. To date, retail presentations have been made to several trend-driven stores that cater to the Gen Y and X demographics, along with a major automotive chain. According to Segelbaum, all have shown significant interest. "Of great benefit to this property is that a particular set of graphics can go into one type of store, while a second set can move into a different retailer," he says, adding that MHS also can offer retailers exclusive designs. An important point to note is that Graffiti Gear offers a turnkey collection of authentic graffiti art, which, Segelbaum notes, the in-house design studio of a manufacturer would be hard pressed to duplicate.
According to Frendberg, the overall retail response to "Found Hearts" also has been very strong. "One of the real advantages to the collection is its extremely broad consumer appeal, and by selecting different photos, we can tailor the collection to various age groups."
Urban Vocab's Miller also notes that its artwork has been well received, adding that it expects to have a much larger collection of pre-designed imagery as time goes on. "The biggest challenge by far is in the 'tween/ teen market, and we're just beginning to hit our stride."
Tag Trends
According to Frendberg, graffiti-inspired artwork is trending upward for several reasons. "With its typically colorful and fun graphics, it appeals to a younger demographic, a market in which there doesn't seem to be as much proliferation," she says, adding that graffiti art also extends the trend in personalization seen in the last few years. "The young Hispanic consumer has shown significant interest in Graffiti Gear," says MHS' Segelbaum. "Given the fact this demographic is growing, combined with a lack of actual fashion accessories that appeal to this consumer, we see a huge opportunity for growth here." As part of its grassroots marketing efforts, MHS included Graffiti Gear merchandise in the gift bags at the 2005 Latin Grammy Awards, targeting celebs such as Ricky Martin, Daisy Fuentes, and Salma Hayek. "You know you're on the front end of a trend when you shop the boutiques in Soho and see denim jackets and jeans with graffiti and tattoo art selling for hundreds of dollars," says Segelbaum, who mentions that major corporations such as Coca-Cola and DaimlerChrysler have launched ad campaigns featuring graffiti artwork. Even corporate mogul Donald Trump jumped on the bandwagon. On Season 3 of The Apprentice, Trump challenged each team to create the best graffiti wall advertisement for Sony PlayStation's Gran Turismo 4 video game. According to Urban Vocab's Miller, while the youth demographic still wants a strong urban element, it needs to be optimistic. "Through research and literature, we've found designs with a message work well. We believe graffiti is artistic, but only in the right context."
Subscribe and receive the latest news from the industry Article
Join 62,000+ members. Yes, it's completely free.
You May Also Like
---