10 Minutes with Noah Gelbart, CAA-GBG
10 Minutes with Noah Gelbart, CAA-GBG
Noah Gelbart, chief revenue officer, CAA-GBG, chats with License Global about how to make the right licensing deals, the licensing industry as a whole and more in this exclusive interview.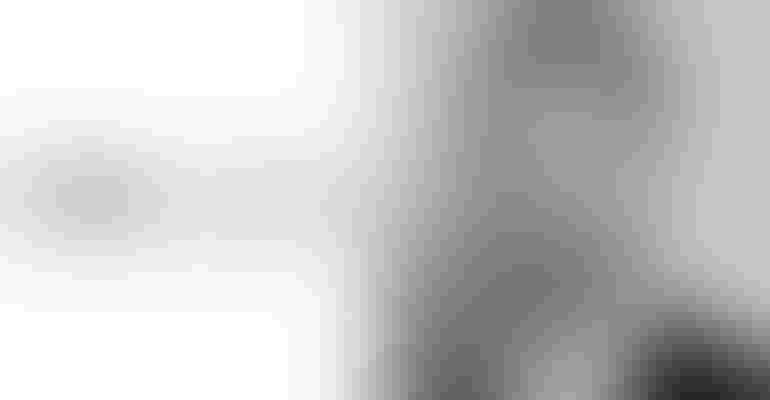 As Licensing Week Virtual is fast approaching, License Global took some time to chat with Noah Gelbart, chief revenue officer, CAA-GBG Global Brand Management Group, ahead of his upcoming panel at the event.
CAA-GBG is a gold sponsor for the event, and Gelbart will be taking part as a speaker. He will be part of the "What Do Licensees Want?" panel on Wednesday, Jun 17. He'll use his professional insight to share what the future looks like for licensees in a post-pandemic world and highlight what licensors can do to get the most out of their licensing partnerships.
During his chat with License Global, Gelbart underscored what is on the horizon for licensing in the coming years, how sectors such as home fitness are rapidly growing in 2020, and shares how working from home has brought the international team at CAA-GBG closer than ever before.
Read highlights from our discussion with Gelbart below and be sure to register to attend Licensing Week Virtual to hear more from him and the rest of the insightful panels planned for the event.
License Global: When looking for new markets for products, what should licensees and licensors be looking for and how can they tell what sectors could be right for them?
Gelbart: It starts with understanding the needs and wants of the consumer in that market. That to me has always been the most important factor, understanding consumer habits. A lot of companies falsely believe that because they have size and scale in one country, that it will translate equally to others, but often that isn't the case. Spending time and researching the market, consumer spending habits and trends is a great place to start. You may learn your brand is excelling in one region but might not make sense to a consumer elsewhere.
While understanding consumer habits is a huge factor, so is remaining authentic to your brand. Its critical to be sensitive to the individuality and customs in each market. Having the flexibility to localize certain aspects of your product offering while making sure you never stray too far from the core DNA of the brand and what attracted consumers to you in the first place.
What would you say is the next biggest trend in brand licensing, and how can licensees and licensors prepare for that trend?
COVID-19 has created a time where consumers are interacting in their own environment at home more than ever. Categories like at-home fitness, DIY and food & beverage are growing at a rapid pace, and I believe anything that adds convenience and ease of use for consumers at home will continue to flourish.  Look at companies like Peleton and Tonal right now, they can't keep up with consumer demand! From my perspective, these are trends that will continue for the foreseeable future.
I would be remiss if I didn't mention face masks or fashionable face coverings as the next big trend. Brands ranging from character and entertainment right through luxury fashion are all jumping on board. As the economy begins to open and consumers are stepping outside more and more, this is definitely something that retailers and brands are all betting big on.
How do you see the licensing industry changing in the next five years?
I think you're going to see brands viewing licensing more as strategic partnerships and less traditional one-sided licensing deals. I don't see licensing going away or down trending, but I do think it will change. Content drives commerce and can see brands (IP owners) dedicating more resources towards content development and driving their own DTC and retail platforms. Whereas in the past they may have relied heavier on licensees for marketing and retail activation, brand owners are now taking a more active role and getting in the driver's seat to control the brands messaging at all levels.
What role have trade shows played in your strategy for licensees and licensors?
That's ever evolving. Years ago, you went to a show to take orders and sign partnerships. In fact, when I first started my career in wholesale, I wasn't allowed to come home without an order.  Now I think the environment has changed quite a bit. We still focus on new business development and revenue generating growth, but it's more of an opportunity to build relationships between licensees and licensors on a broader scale. It's nice to have so many partners both on the client and licensee side of the business together in one place.
CAA-GBG is one of the true global platforms, with offices all over the world, so trade shows are a great opportunity to get our teams together and develop strategy with our clients.
Is there anything else you'd like to add?
COVID-19 has made everyday business challenging for almost everyone, but it's also given us more connectivity internally to our global teams, and externally to our partners. Clients are increasingly leaning on us to drive new business and pivot to alternative sales channels. I'm extremely grateful for our teams at CAA-GBG who are doing an unbelievable job, working harder than ever, and delivering more value to our clients than ever before. From our perspective we need to remain nimble, continue to seek opportunities in new emerging markets, stay connected and always work as hard as possible for our clients – something we are very committed to doing.
Subscribe and receive the latest news from the industry Article
Join 62,000+ members. Yes, it's completely free.
You May Also Like
---