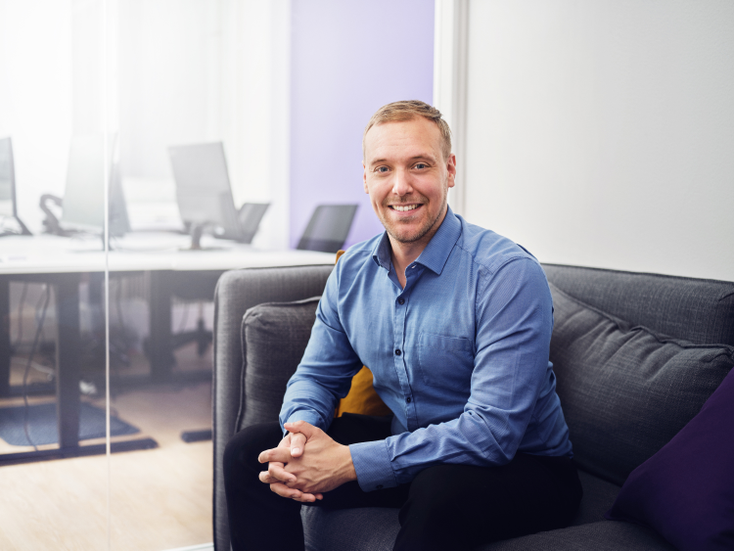 Tell me about Flowhaven; what do you do and how is it important to the licensing industry? 
is on a mission to help licensing experts discover a brighter world of licensing. We believe that brand licensing is the best and coolest industry in the world – but right now, running a licensing program takes a heavy toll on licensing teams. The daily pain of manual work is outweighing the fun and creativity that helps drive the industry forward. Flowhaven automates the tedious, manual parts of licensing operations and makes it possible for licensing managers, royalty experts and creative artists to work seamlessly with their internal and external partners. There are few industries that are able to have as much fun as we do while also making money and supporting our families. Flowhaven exists to help that dream come (and stay) true.  
What made you want to take your sponsorship for Licensing Expo? 
Licensing is not taught widely in universities – most people who find themselves in the industry
have found their way in through a lucky break. We're passionate about developing talent from unexpected places, and this sponsorship does just that. We're excited to help talented individuals get this opportunity and incredible exposure to the industry.  
What's next for Flowhaven that you can talk about? 
Flowhaven just celebrated six years in business, but the best is yet to come! We've experienced tremendous growth thanks to a roster of incredible customers who share our vision of a more modern licensing world, and we're committed to continue giving them the very best. We're announcing something brand new this year that most people wouldn't have thought possible, and we can't wait to share this innovation with the industry we love.  
What do you hope to achieve at Licensing Expo? 
We're a fast-growing company that has tripled our workforce and established offices in London, Berlin, and Tokyo since the last in-person show – the next logical step for us was to exhibit. We're excited to have a 15-person team on the ground and in the booth to meet current and prospective customers. Our goal for Licensing Expo and beyond is to spark connections that inspire growth in and outside of Flowhaven.  
How has Flowhaven adapted to the last few years in the industry, especially with all the challenges that we were presented with? 
At the start of the pandemic, we had to make a tough decision: take a step back or go all-in to support our customers' growth. We chose the latter, investing more resources to help our customers navigate the unprecedented challenges they were facing. Remote work sped up digital transformation and forced the industry to accept cutting-edge innovations at a record pace. We've worked closely with our customers to stay up-to-date on emerging technologies (like the metaverse and NFTs) so they can stay agile no matter what's thrown their way.   
What advice would you give someone attending Licensing Expo for the first time? 
I always tell our team members that 50% of deal-making happens during meetings, while the other half occurs in less formal settings (such as parties and networking events). Licensing Expo is the epitome of the licensing industry and one of the few places where you can see the field's creativity, excitement and professionalism on full display. I'd advise anyone attending to always, always lead with kindness. Business is temporary, but partnerships are for life – and in our industry, you're bound to cross paths with someone more than once. Most importantly, remember to relax and enjoy the show! 
Read more about:
Subscribe and receive the latest news from the industry.
Join 62,000+ members. Yes, it's completely free.
You May Also Like
Loading..