Tire Treads
Tire Treads
]> How Michelin Lifestyle Limited and The Licensing Company are burnin' rubber in the auto aftermarket and lifestyle arenas worldwide. Synonymous w

]>How Michelin Lifestyle Limited and The Licensing Company are burnin' rubber in the auto aftermarket and lifestyle arenas worldwide.

Synonymous with rubber and tires, for more than 100 years, Michelin has been a leader in providing safe, innovative technologies to the automotive market. It is just those brand attributes that are at the core of its brand extension program. In 2000, Michelin Group officially made a commitment to broaden its horizons—both on the merchandise and consumer target fronts—with the establishment of Michelin Lifestyle Limited (MLL), a dedicated company to develop a licensing model business. MLL aligned with international licensing agency The Licensing Company (TLC) to drive the licensing business model worldwide. Thus far, the partnership has resulted in unique, innovative consumer products that target the auto aftermarket channels of business, as well as lifestyle-oriented products for mainstream channels.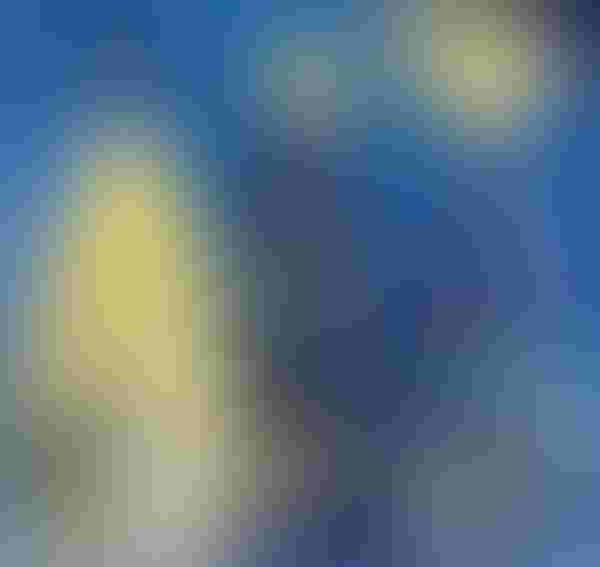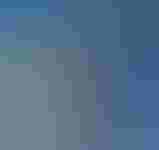 For perspective, to date, more than 66 licensees worldwide produce 450-plus products sold in 34 countries through more than 16,000 retail channels, plus thousands of independent doors. Michelin was listed as No. 60 with $200 million in estimated worldwide retail sales (License!, April 2005, "93 Leading Licensors"), and targets the program to reach $1 billion euros (or more than U.S. $1.2 billion) by 2010. The program also aims to reach new demographics worldwide—those who know the brand and those who should know the brand (such as children, for instance). And, thanks to the imagery of the Michelin Man, the company's friendly, inviting mascot (Bibendum, by name), Michelin also can tap into the current "retro" trend and achieve a mainstream (urban, if you will) "lifestyle" flair. First Marks
The Michelin licensing program is clearly defined by three groups: Automotive Accessories; Work, Sports, and Leisure Products; and Michelin Heritage and Culture Products (including the Michelin Man). International led first in a variety of product categories, among them: inflation and pressure monitoring products (digital tire pressure gauges, air tool kits, foot pumps), wheel and tire change products, and interior comfort products (floor mats, air fresheners). And North America has been following suit. This year, Auto Zone in the U.S. and Mexico was first to launch Michelin wheel and tire cleaner, tire care, and brake dust repellant (all environmentally friendly products); these products will roll out to other North American retailers the end of this year/ early 2006. To date, the worldwide program ranges in target channels from mass to auto specialty and better stores. "Michelin is a seal of approval. Safety and innovation are key attributes of the brand. Therefore, the brand can command top tiers in the market," says Risa Turken, TLC's managing director, North America. According to TLC Regional Director Matthew Logan (who oversees the Michelin brand in North America on a day-to-day basis), the Michelin consumer is upper income, male and female. However, the brand extensions in place are targeted to those who purchase Michelin tires, as well as those who aspire to own Michelin merchandise, and TLC aims to create an "emotional relationship" with those customers as well, according to Turken.
To further develop the program in North America (and outside North America), MLL and TLC are working in tandem. As the needs of North American consumers and retailers differ from those internationally, MLL executives are proactive in spending time in North America with TLC's Logan visiting stores and speaking to product development and consumer needs. "Retailers want to carry the Michelin brand, but it is our job to develop the right products at the right price points for a variety of retailers and consumers," says Logan. TLC has aimed to secure best-in-class licensees in each category targeted. Logan explains that the meetings with MLL touch upon Michelin's present position in brand extension, and the future of the business to further penetrate categories (the old-fashioned narrow and deep retail philosophy) to develop market share position, particularly in the auto aftermarket and "safety" categories. For example, auto appearance products bearing the Michelin name are not limited to one product but can expand to 10 or 12 products easily. Car mats is another such category where Michelin believes it lends its "brand name," according to Logan. That product range can be widened to serve autos ranging from an SUV to a four-door sedan. So, while talking car care, MLL and TLC foresee car covers, vacuum cleaners, glass cleaners, stain removers, sunshades, emergency utility kits (already in progress), and the list goes on within each category identified for market share growth and presence. Naturally, due to the nature of Michelin licensed products, licensees also work in tandem with Michelin for technological and safety/quality purposes. Annually, licensees join TLC and MLL for a licensee summit, where they are, among other things, briefed on new initiatives, retail penetration, and corresponding point-of-purchase materials.
Leaving Marks
Already in place in what is termed the "Work, Sports, Leisure" category for Michelin is "personal protective equipment," including safety shoes (available in 15 different designs; the outsole was conceived with the Michelin Technology Centre), as well high-visibility clothing and workwear. Those products under development in this area include safety gloves, helmets, ear and eye protection items, and respiratory aids. In addition, Michelin teamed up with tennis shoe specialist Babolat to develop a range of durable, high-performance tennis shoes with a Michelin sole. Babolat worked with the Michelin Technology Centre to develop the six styles—ranging from tennis court styles, as well as clay court and astroturf versions—for men, women, and children. In August, Michelin and Babolat announced that U.S. Tennis Open Champion Andy Roddick signed an agreement to wear the tennis shoes beginning in January 2006.
Going forward, Turken and Logan hint about more products for cyclists (initial product ranges from pressure gauges to foot pumps, map holder, bags, bottles, etc.) and "flooring" products such as utilizing Michelin rubber for personal garages, playgrounds, or restaurants. Essentially, safety and technology again combined.
One recognizable icon throughout the entire program—whether auto related or workwear related or point of purchase—is Bibendum, yes, The Michelin Man. In North America, Bibendum can be found at barewalls.com for vintage Bibendum artwork and posters, and licensee JEM Sportswear came to market with T-shirts. Gifts and collectible items, die-cast vehicles, and kitchen accessories, among other items, also are on the agenda.
The possibilities for the Michelin brand are endless, according to Turken and Logan. "When you look at everything that Michelin stands for—from rubber to safety to technology and the Michelin Man—it's the reason we constantly are looking to the future of the brand," says Logan.
Subscribe and receive the latest news from the industry Article
Join 62,000+ members. Yes, it's completely free.
You May Also Like
---