Taste of Success
Taste of Success
The Godiva brand has fine-tuned its licensing strategy, moving forward with a strategic plan to launch new products, open up distribution, and create new experiences. The premium chocolate brand Godiva Chocolatier has an 80-

The Godiva brand has fine-tuned its licensing strategy, moving forward with a strategic plan to launch new products, open up distribution, and create new experiences.

The premium chocolate brand Godiva Chocolatier has an 80-year history that can be traced back to Brussels, Belgium, where master chocolatier Joseph Draps founded the company that was named in honor of the legendary Lady Godiva. Belgium, a country that is noted for its tradition of perfectionism, from its Rubens paintings to its gothic architecture, intricately weaved laces, and shimmering crystals, seemed an ideal location for the manufacturing of premium handcrafted chocolates.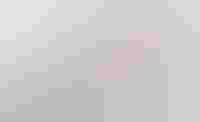 The Godiva brand has come a long way from its origins, a shop located on a cobblestone street in Brussels, but today, the fine chocolatier continues to maintain the same standards of excellence that were instituted years ago. The one-door location that opened years ago has since then blossomed into a worldwide operation. The Godiva brand now operates more than 450 boutiques and shops worldwide. Its world headquarters are now based in New York, but the global brand still manufactures much of its chocolate in Brussels.
Although Godiva has been licensing its brand name since 1992, when it signed its first agreement with Seagram's for Godiva Liqueur (which is currently owned by Diageo), a formal licensing department was not formed until recently. At that time, "Godiva's approach to licensing was very opportunistic," says Vice President of Global Business Development and Licensing June Archer, but today Godiva has a new vision.
Within the last two years licensing has become a much more integral and strategic part of the company's long-term plan. The global business development and licensing team, which is based in New York, is currently responsible for brand development.
"Our company now has a formal mission that includes leveraging external resources and enabling consumers to interact more broadly with the Godiva brand," says Archer, who notes that the department will grow as the business grows. The new strategy aims to introduce new products, open up new channels of distribution, and create new experiences that would enable consumers to engage with the brand.
No stranger to brand management, Archer, who started her career in retail at Bloomingdale's and May Company, later joined The Walt Disney Company, where she managed a portion of the consumer products licensing business. She then joined Sesame Workshop, where she headed up the North American licensing business, handling multiple categories from apparel to packaged goods.
Prior to the start of the licensing department, considerations around other food-related categories developed rather organically. A relationship with The Cheesecake Factory was formed in 2003 to celebrate a milestone—the restaurant's 25th anniversary. This partnership proved to be a successful venture for both parties.
The Cheesecake Factory's history and reputation made it an ideal partner for Godiva. While the Godiva Double Chocolate Cheesecake was in the development phase, chefs from both companies worked together to create a superior cake. "The chefs were rather enthusiastic about the development process," reveals Archer, who mentions that David Overton, founder of The Cheesecake Factory, goes on record for saying, "This might just be the finest cheesecake we ever created."
The Godiva Double Chocolate Cheesecake has gone on to achieve long-term success. The product instantly became the top-selling item among an array of more than 40 cheesecake flavors. It is featured in The Cheesecake Factory's menu book—a coveted advertising vehicle—and continues to perform as the No. 1 to No. 3 selling flavor, depending on the market. "We built a successful promotion into a long-term licensing agreement," says Archer.
What's next on the menu? The Godiva Chocolate Brownie Sundae launched at The Cheesecake Factory in August '06. Additionally, a new distribution channel for Godiva Cheesecake was established when it was added to the cafe menu at Barnes & Noble. "We have a strong presence with our core chocolates at Barnes & Noble, so this was a natutral addition to their cafe," says Archer.
Godiva's licensed products, which, in addition to the Godiva Cheescake Factory items, include Godiva Ice Cream, Godiva Liqueur, and Godiva Belgian Blends, are available at a range of retail outlets including grocery, supermarkets, and some club stores. "The brand's licensees retain the luxurious and decadent qualities of the core Godiva brand, but are meant to reach consumers in a more relaxed, casual setting than the traditional Godiva boutique."
With Archer at the helm, the Godiva team has certainly been strategic about selecting its partners. "It's important to build relationships with companies that share our vision and core capabilities," says Archer, who looks at a number of critical factors when selecting licensees. The company's history, design philosophy, marketing, sales, and manufacturing are carefully considered and the prospective licensee's financial security and company stability are more relevant in today's times.
Today, Archer and the global management team continue to maintain and drive new business and aim to increase the strength of the Godiva brand and expand the business with existing licensees. Archer mentions the creation of an "innovation pipeline" that would inspire new products and experiences for Godiva. This type of "innovation" would include ideas to extend the product collection, develop new relationships, and open up new channels of distribution, in ways that Godiva has not previously considered.
Godiva certainly has fostered many successful partnerships in the past, but—as with any new division—challenges arise. Archer compares the Godiva licensing department to a "start-up" within a larger company, so the challenges that arose were typical to the launch of any other start-up. "Internally, Godiva needed to balance investment against driving revenue," says Archer. Externally, the company had several licenses in place and the team strived to motivate those licensees to engage with the new management and ensure them that increased Godiva interaction would add value to their business. Additionally, since Godiva is a specialty retailer that produces its own consumer product, and operates its own boutiques, managing distribution through specialty stores, catalog, and Internet sales, it must ensure that its brand extensions mesh with all other channels.
Despite the challenges, the hardworking team has been able to overcome obstacles and is completely dedicated to growing the brand. "We align on how best to move the brand forward and are committed to delivering success," concludes Archer. Upcoming initiatives include looking at categories beyond the food and beverage category. Lifestyle-driven products may be on the menu in the near future.
Subscribe and receive the latest news from the industry Article
Join 62,000+ members. Yes, it's completely free.
You May Also Like
---