School Spirit
School Spirit
]>More and more licensees are giving it the old college try, attempting to tap into the lucrative-but challenging-collegiate licensing market with new products, designs, technologies, and

]>More and more licensees are giving it the old college try, attempting to tap into the lucrative-but challenging-collegiate licensing market with new products, designs, technologies, and distribution strategies.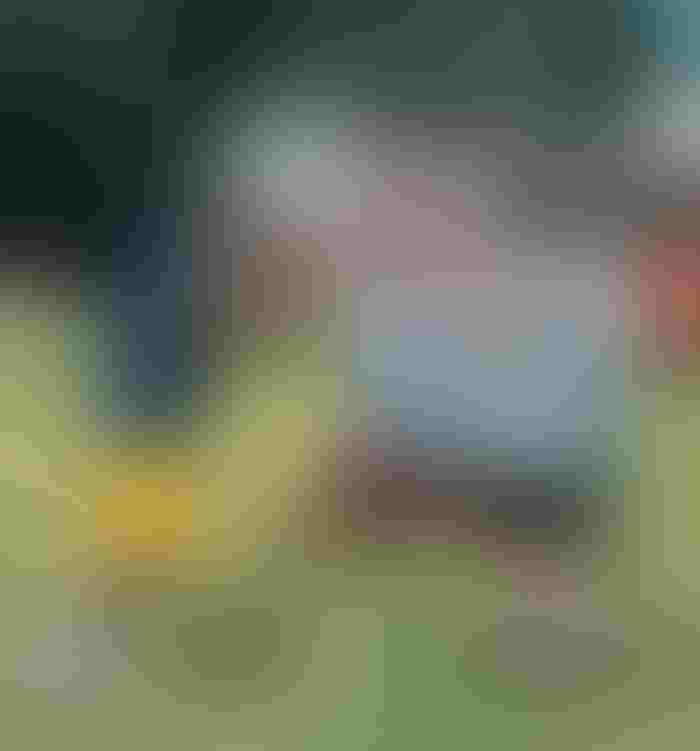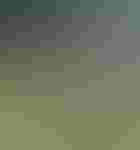 Collegiate licensing saw a 4 percent increase in licensing revenue in the last year, representing $3.5 billion in retail sales of licensed merchandise, according to The International Licensing Industry Merchandisers' Association (LIMA)-Harvard/Yale Licensing Study. In terms of distribution, the mass channel has grown in percentage of college business the last two years, much like it has grown overall in the U.S. retail landscape, say James Brown, assistant vice president, Athletic Business Affairs, Saint Joseph's University, and Aaron D. Robinson, university services representative at licensing agent Collegiate Licensing Company (CLC). "In the mid-tier/better distribution channel, retailers and licensees are looking for value-adds and ways to set themselves apart from the mass. As licensors, colleges have started to look more and more at ways of differentiating their brands across the distribution channels with the end goal being to maximize our business across each channel." CLC Senior Vice President of Marketing Kit Walker adds that the Internet has had a big impact at retail, particularly in reaching "displaced" alumni. Products & TrendsSaint Joseph's University in Philadelphia has nearly 100 licensees for products ranging from T-shirts and jerseys to mugs, key chains, and bumper stickers. Traditionally the Saint Joseph's University Bookstore has been the retailer that has had the greatest variety of licensed Saint Joseph's merchandise. However, with the recent success of the men's basketball program and the university's relationship with CLC, this year Saint Joseph's merchandise has sold at off-campus retailers such as Dick's Sporting Goods, Champs Sports, HatWorld/Lids, Modell's, Foot Locker, and www.thehawkstore.com.
The university's royalty rate is currently set at 8 percent. "Although we cannot disclose specific dollar figures, Saint Joseph's licensing program has experienced steady growth over recent years due to the unveiling of new logos in 2002 and the recent performance of the men's basketball program," Brown and Robinson say. "Saint Joseph's licensing program has grown 120 percent over the last seven years." The royalties generated from the Saint Joseph's licensing program help support student scholarships and programs.
The women's apparel and fleece categories have experienced significant increases thus far this year, note Brown and Robinson. "The youth category also is showing some growth. In addition, jerseys have been and will continue to be an important and popular category for Saint Joseph's and other colleges and universities."
As for the retro craze, "like any fashion trend, retro will run its course," say Brown and Robinson. "We believe it will continue to live on in college as a category that appeals to the true fan. It is likely we will see this product shift from the fashion-conscious consumer interested in making a style statement to a consumer base purchasing the item because of an affinity for the school and its athletic programs."
Russell Athletic Vice President of Marketing Rod McGeachy believes retro already is on the downward slide. "It was great while it lasted, but it's tough to get out of when it's not hot," he says. "We're seeing a diminished demand for retro products from retailers and consumers."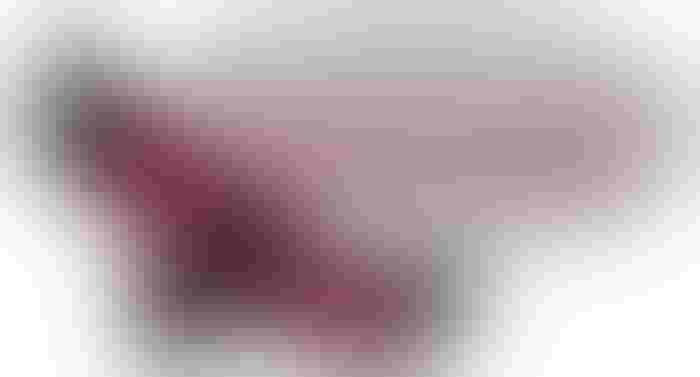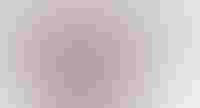 "For Missouri fans, it's all about football and basketball," says Linda K. Gilbert, program administrator, MU Licensing & Trademarks, University of Missouri. "Our Olympic sports (i.e., soccer, baseball, softball, etc.) definitely have their following, but it really boils down to those two major sports." Missouri currently has approximately 380 standard and local licensees (not including one-time licenses the university grants for promotions and special projects). The university's royalty rate is 8 percent. Without the last quarter's royalties added in (the quarter ends June 30), the licensing program will gross approximately $700,000 this year, according to Gilbert, adding that she's being conservative on the figure. There are eight categories in apparel and six categories in non-apparel. Products are sold everywhere from the bookstore and team store on-campus to fan shops, department stores, mass merchants, mom-and-pop stores, and specialty stores off campus.


Going forward, apparel, specifically women's and outerwear/fleece and T-shirts, will be big at Missouri, Gilbert says. Short tops for women and "butt" prints are still popular. Headwear continues to be a strong seller, and tonal artwork does well. "I think we'll also see an increase in gifts, novelties, and specialty items," Gilbert notes. "PlayStation and other console games also have been a great seller for MU and will continue to do so."
"The video game category continues to astound us," concurs CLC's Walker. "We keep thinking it's reached a peak, but EA just keeps creating great games." On the apparel side, CLC brokered three big launches for fall 2004. The first is a co-brand called "The Yard" for Historically Black Colleges and Universities (HBCU). G-III (apparel) and New Era (headwear) are exclusive licensees. Most major HBCU schools are participating. Product will bear both the school mark and "The Yard" mark. G-III is doing fashion outerwear, tops, and women's sets in the above-mid-tier channel. Price points range from $30 for a fashion T-shirt to $180 to $200 for outerwear. The second launch is NCAA co-branded fan-inspired (not authentic) apparel done exclusively through VF and headwear through Zephyr Graf-X. The third program is co-branded Heisman product by Reebok, apparel inspired by the Heisman Trophy and the Downtown Athletic Club.
Separately, the Heisman Winners Association, LLC (HWA)-representing the interests of 53 of the last 68 Heisman Trophy winners-recently announced Valley Apparel as its first licensee. Valley will produce a line of authentic retro jerseys, which will sell for $250 and be available at major retailers and some university stores in the fall. The manufacturer also is signing a deal with Champs and FootLocker for replica HWA jerseys that will sell for $100, according to Eric Lindberg, principal and co-founder, The Sports Group (TSG). TSG created the HWA, launched it in June 2002, and now represents the association for licensing. "We plan to stay with specialty stores rather than mass market because of the exclusivity of the brand," Lindberg adds. The HWA currently seeks licensing deals for helmets and football equipment and is in the process of launching into the collectibles market with signed memorabilia available at an online auction site.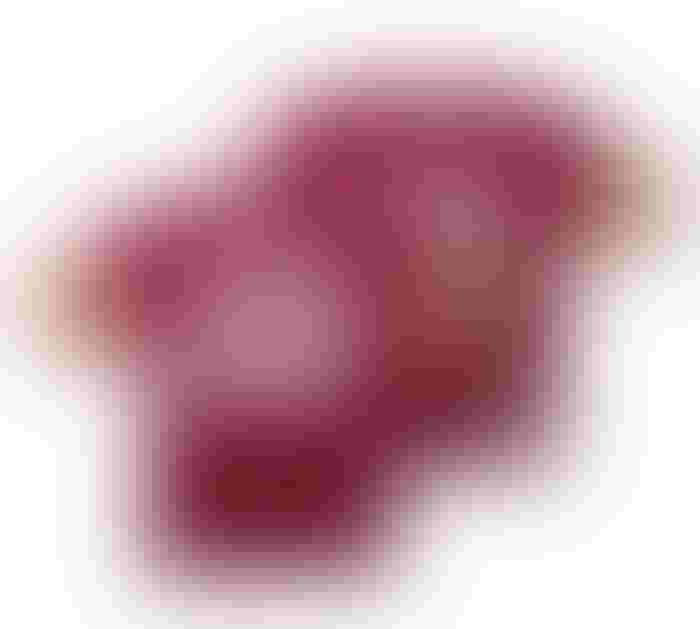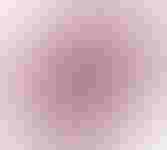 Russell Athletic outfits 200 Division I men's and women's sports teams and 30 out of 117 men's football teams. Typical Russell price points range from $18 to $50 for a sweatshirt (depending on the decoration) and $10 to $15 for a T-shirt. The company recently reached an agreement with two HBCUs to outfit all teams, plus significant licensing rights. Some product will be in market fall 2004 with the rest coming in 2005.
This fall, Russell also will launch "sweatless sweats" moisture management fleece in both its branded and licensed lines. "This is a natural way to trade up consumers to a slightly higher price point (about $5 more)," says McGeachy.
Top Tier Designs Principal Bob Dentzman hopes college Herman Miller Aeron chairs will be the next big collegiate product category. Top Tier introduced in February its Legend Series seating line, featuring Herman Miller's Aeron chair bearing collegiate logos from schools such as Michigan State, Texas A&M, Vanderbilt, and Wake Forest. The chairs are sold online for prices ranging from $699 to $899. Top Tier also recently was granted the licenses for 10 schools represented by CLC, including Notre Dame, Michigan, Purdue, Illinois, Texas, and Northwestern.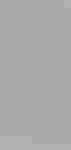 Challenges & Growth
For a school like Saint Joseph's, the local and regional marketplaces can be the biggest obstacles. "The city of Philadelphia alone has so many teams-both pro and college-and schools vying for the public/consumers' attention (Fliers, Phillies, 76ers, Temple, Villanova, Drexel, Penn, Liberty Bell, etc.), that a school like Saint Joseph's has limited opportunities to introduce and communicate its brand story to the buying public," notes Saint Joseph's Brown and CLC's Robinson.
"The pros, NASCAR, etc., have money to buy retail shelf space and universities don't," adds Missouri's Gilbert. "Universities are facing fiscal problems around the U.S., and we're increasingly seeing that licensing programs, as a nontraditional revenue-generating means, are being put on the line to produce more royalties. Unfortunately, we can't make the public buy the product."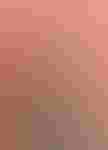 In addition, because there are so many distribution channels, licensees have to separate the type of product in each one, says CLC's Walker. Russell Athletic, for example, segments weights, fabric content, and embellishments by distribution channel (for example, 100 percent cotton in upper-tier garments versus 80/20 cotton/polyester in mid-tier ones). "The collegiate licensing business is sku-intensive-a certain number of styles, colors, and sizes of base garments multiplied by the number of schools," notes Russell's McGeachy. "The challenge is managing inventory and production plans and keeping inventory as flexible as possible and undecorated as long as possible because you never know what school or sport is going to be hot."
As for growth opportunities, Missouri's Gilbert believes they lurk around almost every corner when it comes to marketing, but "as an institution of higher learning you have to be careful what you license and where you promote. Categories with great potential include women's, youth/toddler, and headwear. And I'd like to see us pick up Oakley sunglasses. Also, the international market will provide a great growth opportunity for many schools."
CLC's Walker cites better-defined distribution channels, Internet retailing, and co-branding as areas for growth. "Co-branding is a viable strategy, but the brand with which the college brand is being co-branded needs to be a logical tie to the college market," cautions Saint Joseph's Brown and CLC's Robinson. "The co-brand needs to make sense to the consumer. Unless there is a story to tell the consumer about why the marriage of a college brand and another brand makes sense, it likely will not work." Drew Pearson Marketing Divisional Manager John Astleford thinks the Starter/College program has proven that co-branding can be very successful if done correctly. "The focus is still on the schools themselves, but the brand allows the product to be promoted and gives the products added value," he says. Drew Pearson-which manufactures headwear for more than 120 schools-has been working with ESPN, CLC, and the universities to build the ESPN College GameDay and GameNight co-branded programs. Upcoming new products include the ESPN GameDay Gridiron Cap and the ESPN College GameNight Pill Cap. "With Starter only being sold in the mass market, and Nike being more of an 'authentic,' we felt there was room for a brand marketed toward the true 'fan' and sold only in specialty stores and college bookstores," he says. "We have had successful launches of the ESPN college co-branded programs into retailers such as Lids, Champs, Hibbets, FanBuzz, and more than 50 college bookstores. We plan on adding more schools and retailers, and doing more marketing with ESPN.
Subscribe and receive the latest news from the industry Article
Join 62,000+ members. Yes, it's completely free.
You May Also Like
---