Pooh Party
Pooh Party
]> Winnie the Pooh celebrates his 80th anniversary amid a host of events, special-edition products, and a new TV show. The Hundred-Acre Wood is b

]>Winnie the Pooh celebrates his 80th anniversary amid a host of events, special-edition products, and a new TV show.

The Hundred-Acre Wood is bustling with plans for a "hunny of a do" as that "silly old bear" Winnie the Pooh celebrates 80 years of adventures. Ranging from special-edition merchandise, a new video release, and a Sears exclusive to weekly radio "Pooh's-days," friendship bands, and a live show, the 18-month celebration will lead into the 2007 global launch of Disney Channel's CG-animated preschool show, My Friends Tigger and Pooh.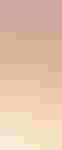 "As he did 80 years ago, Pooh still represents the same things to people around the world—friendship, childhood, storytelling, strong heritage, safety and security, learning life lessons, and passing along stories from generation to generation. These have not changed," says Preston Kevin Lewis, global director, Winnie the Pooh franchise. "What has changed is the scope and reach of the franchise. In 2005, we again topped $5 billion in retail sales worldwide of Pooh consumer products. In the U.S. alone, the Winnie the Pooh licensed business touches more than 250 licensees, spanning 70 product categories." Created by British author A.A. Milne, Winnie the Pooh made his debut Christmas Eve 1925 in the London Evening News in the first chapter of a series of children's stories written for his son, Christopher Robin Milne. Disney acquired the exclusive film rights to the stories in 1961 and translated the world of Pooh to the big screen in 1966 in the form of a 25-minute featurette, Winnie the Pooh and the Honey Tree. Seven theatrical releases and 30 DVD/video titles later, and the rest is history. Pooh's 80th anniversary celebration kicked off in December with the New York premiere of all-new stage production Disney Live! Winnie the Pooh. Beginning in January, Radio Disney dedicated its Playhouse Disney block (Monday through Friday, 11 a.m. to 1 p.m. CST) to Winnie the Pooh "Pooh's-days" one Tuesday a month. Buena Vista Home Entertainment releases Pooh's Grand Adventure—The Search for Christopher Robin on DVD for the first time in April, while Walt Disney Records debuts a new Winnie the Pooh song by Ralph Covert in May. On the product front, there are two different segments of Pooh licensed merchandise: Classic Pooh and Disney's "Red Shirt" Pooh (to further define the character of Pooh, Disney animators outfitted him in what now is considered his trademark red T-shirt). Classic Pooh is exclusive to Target in the U.S. and is focused on infant product (ages 0 to 24 months). "The positioning is based on the heritage of Winnie the Pooh and is classic, upscale, and timeless," Lewis explains. "Disney's 'Red Shirt' Pooh has a broader scope. It is sold in many different retailers across the country and targets all age ranges. The positioning of 'Red Shirt' Pooh focuses on friendship and the simple joys and adventurous nature of a child's imagination."


All styles of Pooh will be celebrated with the 80th anniversary under the title, "Celebrating 80 Years of Adventures." With Classic Pooh, Target is leveraging the 80th anniversary in its Classic Pooh messaging to consumers and promotionally during holiday 2006. With "Red Shirt" Winnie the Pooh, the red shirt and/or 80th anniversary gold seal will be used across retailers on product, signage, and promotions globally, Lewis says. "We collaborated with existing business units within Disney and with existing licensees to develop products and promotions supporting Pooh's 80th anniversary," he adds. Highlights include: Pooh's 80th Special Edition Plush (Fisher-Price); Pooh's 80th Special Edition Storybook and Coloring Book (Disney Publishing); Pooh Collectibles (Lenox and Enesco); plush, infant Ts, and snow globes (The Disney Stores); and a Hallmark Keepsake Ornament. Hallmark—which acquired the license for Winnie the Pooh in 1993—first began discussions with Disney about Winnie the Pooh's 80th anniversary in summer 2004. The 2006 Hallmark Keepsake Ornament incorporates both the Classic Pooh and Disney Pooh stylings—something that never before has been used on a Hallmark Keepsake Ornament, according to Peggy Bruce, licensing director, Hallmark. Priced at $15, the ornament will be available exclusively at the approximately 4,000 Hallmark Gold Crown stores nationwide. Along with a special Winnie the Pooh snow globe, the ornament will be featured at the Hallmark Gold Crown Ornament Premiere event, July 15 and 16. "Pooh continues to be one of Hallmark's most important properties in the licensed portfolio," says Bruce. "Pooh products are favorites across a number of Hallmark core products, resulting in consistent and significant sales for Hallmark." One new product category for the honey-loving bear is Pooh Wishbands to benefit the Make-A-Wish Foundation. Aimed at kids ages 4 and up, the friendship bands are available on DisneyShopping.com through April 4; the Wishband set retails for $2 plus shipping and handling. Lewis says Disney is in discussions to find the best retailer to sell the bands exclusively later in 2006. Special-edition Pooh merchandise is available at The Disney Stores (which has a dedicated Pooh 80th anniversary section and an infant T-shirt gift with purchase), DisneyShopping.com, Disney Parks and Resorts, Toys "R" Us, Target, Wal-Mart, Sears, and others. As the exclusive mid-tier retailer for Winnie the Pooh, Sears carries newborn, infant, and toddler apparel; boxed gift sets; hardlines; infant and toddler bedding; blankets; bath; footwear; accessories; plush; TVs; and DVD players. The Disney Creative Team worked closely with the Sears design and merchant teams to develop an assortment focused around fun and trend-right styling, according to Lisa Nevins, vice president of retail marketing for Sears, Disney Consumer Products. "Sears is looking to appeal to a wide audience and attract both the gift giver and end-user customer, but most importantly, to offer Mom a solution that registers style and quality."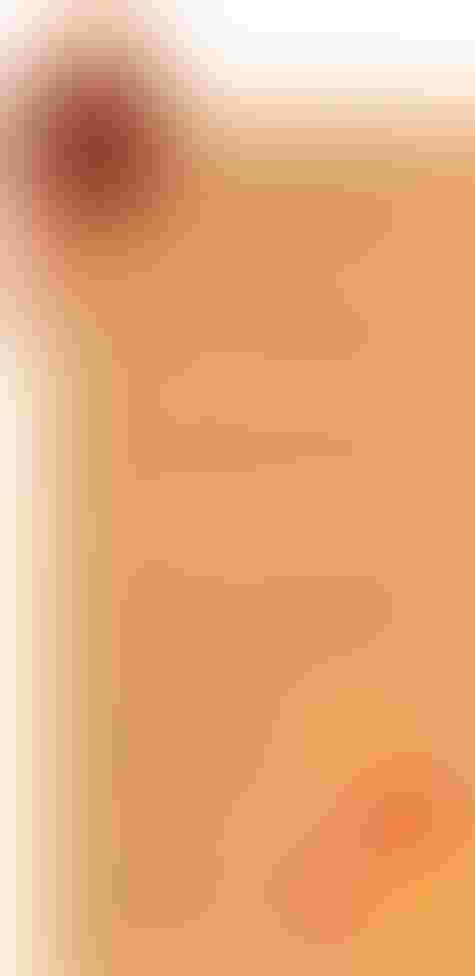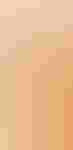 The infant and toddler lines mix stylized Winnie the Pooh art with on-trend sportswear fashion. The line offers mix-and-match separates and three-piece sets. Newborn will showcase design details that are whimsical, colorful, and trend right in girl, boy, and neutral collections. "Storytelling is an essential part of the creative direction, capturing the innocence and wonder of a child and the spirit only Winnie the Pooh can provide," Nevins says. "The program is designed specifically to appeal to the current Sears customer but also to attract new customers looking for something different in Winnie the Pooh they can't find anywhere else." All products, except for electronics, are housed in Sears' kids' department, according to Jill Soltau, vice president/general merchandise manager, Sears Children's Apparel. "Winnie the Pooh is the third biggest brand in our kids' department, with approximately 15 to 20 fixtures housed within in-store shops in all Sears stores," Soltau says. "The environments contain upscale visual elements, cutouts of Winnie the Pooh and his friends atop fixtures, and a life-size Winnie the Pooh back wall visual." Sears also painted the anchor back wall in Winnie the Pooh's core color: purple. "The visual elements reflect the exclusive branding Sears created with Disney for the program," Soltau adds. "The newborn area has a soft baby look, while the infant/ toddler area is more playful." Launched this month, Sears' program reached out to its core "Mom" customer, Soltau says, utilizing an array of marketing vehicles, including national magazines, "KidVantage" direct-mail books, Sunday circulars, and in-store signage. "Sears aims to show families that Winnie the Pooh has 'come home' to Sears (Disney had its first licensing agreement for Pooh in 1965, with product hitting retail in 1966) as it utilizes all resources to keep 'Winnie the Pooh at Sears' in the hearts and minds of our customers," Soltau explains. The 80th anniversary is a global initiative reaching Pooh fans and retailers around the world, Lewis notes. "Japan has launched an 80th program with Takashimaya. Asia Pacific will be working with Wal-Mart on 80th product, as well as in-store displays, and in-store signage and 80th premiums are planned at Carrefour. Europe is celebrating with promotions in Asda, Mothercare, Tesco, Woolworths, TRU, Carrefour, Ahlens, Antilla, Sonae, and the Guggenheim Museum." In the last few years, the infant business has been a particularly positive growth area for Winnie the Pooh, according to Lewis. "The global Pooh infant business, which is estimated as a multibillion-dollar opportunity, has seen consistently solid growth. For example, U.S. retail sales for Classic Pooh at Target showed a double-digit percent increase from spring '04 to spring '05, with a focus on gifting, newborn, diaper bags, and infant gift sets," he says. Going forward, though, Disney plans to focus on preschool product categories in support of the new TV series worldwide as My Friends Tigger and Pooh will "introduce Pooh and friends to a new generation of preschoolers. Pooh and his friends' personalities will remain the same," Lewis reassures, "however, we are introducing a few new characters with whom preschoolers can interact and relate. We also have brought Tigger to the forefront to appeal to the fun and active preschool consumer." The preschool focus will be in content-driven consumer products such as DVDs, ELAs, books, CDs, as well as more traditional licensed categories such as apparel, accessories, school supplies, activities, playsets, party supplies, bedding and room décor, plush, food, and snacks. "Products that allow for consumer interaction will be a focus," Lewis adds. In a nutshell, Disney's plans for Pooh over the next few years: retail expansion within developing regions, category expansion within existing retailers, and innovative product development in support of the new TV series. Looks like Pooh's adventures have just begun.
Subscribe and receive the latest news from the industry Article
Join 62,000+ members. Yes, it's completely free.
You May Also Like
---