Hoppy 50th Kermit
Hoppy 50th Kermit
]> "Time's fun when you're having flies," notes Kermit the Frog, but the original version of that old saw also holds true for the little green guy who

]>

"Time's fun when you're having flies," notes Kermit the Frog, but the original version of that old saw also holds true for the little green guy who celebrates his 50th anniversary in entertainment this year.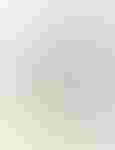 From a five-minute puppet show for WRC-TV's Sam and Friends in 1955 to a news reporter on Sesame Street in 1969 ("Hi, Ho. Kermit the Frog here") to the star of The Muppet Show, multiple movies, and more, Kermit certainly has stood the test of time. Not bad for a puppet the late Jim Henson created out of his mom's green felt coat and two chopped-up ping-pong balls (Kermit originated as a lizard but evolved into a frog with collar and webbed feet in the 1969 TV special, Hey Cinderella).Using Kermit's 50th anniversary as the springboard, The Walt Disney Co. (which bought the Muppets in 2004) and The Muppets Holding Company, LLC (MHC), are relaunching the Muppets and pumping up Kermit's stature as their leader. Taking a cue from Disney Consumer Products' handling of Mickey Mouse's 75th anniversary, Kermit kicked off his 15-month golden celebration with a bang, beginning with Buena Vista Home Entertainment's release of The Muppet Show Season 1 in August. This was followed by an announcement at MAGIC Marketplace of a world auction of nine celebrity-inspired vintage Kermit T-shirts from stars such as Robert De Niro, Quentin Tarantino, and Eva Longoria. There are interstitials on Disney Channel, and Kermit and the Muppets went on a two-week eastbound trans-canal voyage on the Disney Magic. September 15, Hyperion released the new book, "It's Not Easy Being Green and Other Things to Consider."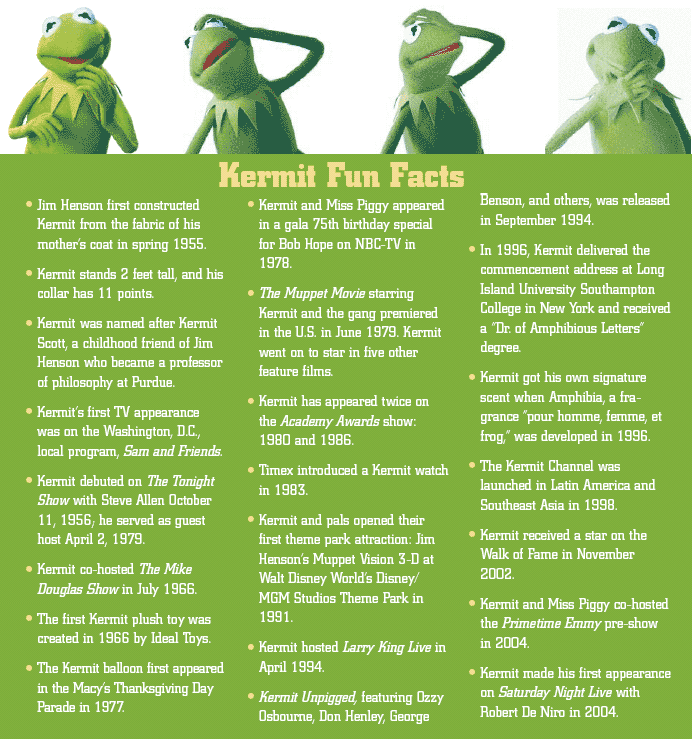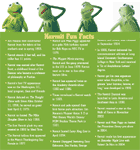 Following that came the hard launch, beginning with Kermit's appearance on Good Morning, America September 27 and the U.S. Postal Service's release of 11 commemorative Muppets stamps September 28, according to Russell Hampton, executive vice president and general manager of MHC; The Baby Einstein Company, LLC; and Disney Consumer Products Global Home. (When Charlie Gibson retired from GMA, he requested that Kermit be one of the last celebrities he interviewed.) On GMA, Kermit announced that he's going to tour the world, visiting the 50 places he's always wanted to go. First stop: Kermit, TX: population 5,000, and then on to NASA/Johnsons Space Center. Kermit will visit famous places and other amphibian-appropriate stops, such as a frog leg festival and the world's most famous "Swamp Field."MHC also is taking Kermit and the Muppets into fashion, including sitting front row at New York and London's Fashion Weeks and adorning the pages of fashion magazines such as POP Magazine in Europe and Zinc Magazine in the U.S., Hampton says. In addition, Kermit and the Muppets are launching their own lineup of vintage Ts and accessories and partnering with high-end boutiques such as Fred Segal and Colette. "In the midst of this vintage/nostalgic craze and renewed interest in characters such as Mickey and the Muppets, DCP aligned with Fred Segal," explains DCP Senior Vice President of Global Creative Dennis Green. "The retailer helps us design apparel images and also has a wholesale business and sells to other halo and key retailers around the world."According to Jackie Brander, owner of Fred Segal Fun in Santa Monica, CA, "We are always one or two seasons ahead on design, and we have multiple processes for every garment. Our products range from child to adult, and we are a complete nostalgic brand, trying to tap into the innocence of your childhood smile."For Kermit's hard launch, Mighty Fine and Disney Vintage will produce apparel, and LoungeFly and FAB will develop accessories and bags, particularly those with a vintage feel, Hampton says. Targeting juniors ages 14 to 18, Mighty Fine's knit tops will debut in summer 2006 at Alloy with a suggested retail of $20. "All of the art we use for Muppets is redrawn by our designers, so our customers can be assured it's original," says Justin Watson, international brand manager, Mighty Fine. "Our Muppets designs are developed as retro, using cracked ink process and over-dyeing to give the effect of a vintage T."Green believes the retro trend is here to stay, although he points out that the words "vintage" and "retro" pertain to different time periods for different generations of consumers. "To today's 'tweens, retro may be '90s music and characters," he says.MHC tapped Muppets collectible licensees such as Lenox and Hamilton for Kermit figurines and other items, and plush licensee Sababa, which will debut commemorative Kermit items. MHC also signed a new deal with American Greetings for cards, gifts, and social expressions, which will be sold at Target, Carlton Cards, and other retail channels.Right now, the core fan base is the 20-, 30-, and 40-somethings who grew up with the Muppets and now are introducing them to their kids, according to Hampton. MHC has a selected presence at mass, particularly home video, but it's not as robust as Hampton plans to have at the end of the 5-year Muppets relaunch plan. Ultimately, he believes it will be a broad-based franchise that appeals to both kids and adults.In November, four of the six feature Muppet films will be released in a remastered, redigitalized form. A six-episode reality series, America's Next Muppet, is in development with ABC. Hampton says MHC is going to focus more on holiday specials and feature films than on made-for-TV movies such as The Muppets' Wizard of Oz, which aired in the spring. MHC is working with the many facets of Disney on all live-action productions, Green notes, and to complement these efforts, DCP will follow MHC's lead in terms of merchandise. "If MHC decided to do live-action CG, that would change our merchandise focus," he says. Hampton adds that MHC also is pursuing selected TV opportunities in France and the UK.The licensing strategy for both Kermit and the relaunched Muppets focuses on the primary markets of the U.S., Canada, Western Europe, Latin America, and Australia, but Hampton says emerging markets such as Asia and India present opportunities—and challenges. One of the biggest challenges is ensuring that new licensees understand the value of the Muppets as entertainers, Hampton says. To achieve that aim, MHC works closely with its licensees and speaks at Disney licensee summits.Despite selling the Muppets to Disney, the Henson family—including wife Jane and children Lisa, Brian, Cheryl, Heather, and John—still exerts an influence. While there is no obligation on either side, Hampton stresses that the Muppets will not lose the Henson family and vice versa. He feels it would be a shame not to have an ongoing relationship with the family, particularly as MHC and DCP continue to benefit from their experience, insight, and involvement with these characters.Leaping forward, MHC looks to get into Muppet video games and electronic devices, Hampton says. MHC already has a robust wireless offering coming up, and Hampton believes the category will present even more opportunities. He also points to the home category as a prime candidate for continued expansion. As for Kermit's love life—always a topic of speculation—Miss Piggy still is actively pursuing him, Hampton admits (Kermit's classic response to questions about amour: "Miss Piggy and I have a professional relationship. I act like a professional, and she acts like we're having a relationship."), but there may be a love triangle created. Nevertheless, Miss Piggy's awfully determined, Hampton says, adding that he'd be surprised if she didn't get her way.Green adds that DCP would rather not push Kermit or the Muppets into anything, preferring instead to have innovative companies come to it with creative ideas for the characters.
Subscribe and receive the latest news from the industry Article
Join 62,000+ members. Yes, it's completely free.
You May Also Like
---