Heading Back Home to CPLG
Heading Back Home to CPLG
Steve Manners began his career in licensing 20 years ago, and has experience as both agent and client. He has held stints as European executive director for 20th Century Fox Licensing & Merchandising and as European manag

Steve Manners began his career in licensing 20 years ago, and has experience as both agent and client. He has held stints as European executive director for 20th Century Fox Licensing & Merchandising and as European managing director at Universal Consumer Products, in addition to four years at Beanstalk in London. When he returned to Copyright Promotions Licensing Group last September, he was coming home in two senses: he was returning to the company he had worked for as U.K. managing director (2000-2003) and also returning to the entertainment business, which is where his heart is.
Since its inception in 1974 (and expansion into Europe in 1991), CPLG has built its reputation as a third party representation network. It is best known for its work on brands such as Mr Men, The Simpsons, the DreamWorks franchises, Paramount's movies, Sesame Street and Peanuts, as well as a sports division that represents teams and associations including St Andrew's Links–The Home of Golf. In 2006, DIC Entertainment acquired CPLG and, when Cookie Jar subsequently acquired DIC, CPLG found itself part of a global organization that has offices in Japan, Canada and the U.S., as well as an existing European network, and responsible for $1.6 billion in annual retail sales worldwide.
And yet the business Manners returned to in 2010 was quite different from the one he had left.
"The biggest change is a greater desire for TV and classic properties," says Manners. "Four years ago it was all about the movies."
Where there used to be one or two movies each year with clear licensing potential, there are now many. The market is more developed and the window for each title has shortened.
"Licensees and retailers now want to see planning and commitment for longevity with movie franchises," he continues. "The job of the agent becomes very much about managing expectations because consumer products are still an important part of a studio's strategy."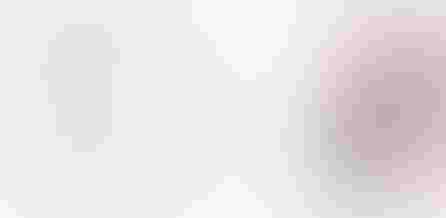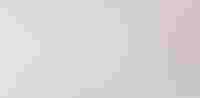 Manners' first priority, working with CPLG President Chris Protheroe, was to put focus at the heart of everything CPLG does.
"The scale of CPLG means that it is able to handle a wide range of opportunities but we felt it was important to make sure we weren't trying to do too much so we could concentrate on delivering value to our clients," says Manners. "We asked ourselves, 'are we the best home for each of our properties?' If the answer was 'no' we went back to the client and had an honest conversation about it."
This emphasis on focus has changed the mood internally, Manners says. There is now room to develop each brand in the ideal territories. Having been a client, Manners understands studio franchise complexities but also what a client expects from an agent.
Manners' next priority was to identify the business areas in which CPLG was under-represented.
"As an agent I have a fear of the preschool market," admits Manners. "Especially in the U.K., it is the single most competitive place to be and it is so heavily dependent on the broadcaster, and increasingly, marketing support."
Manners says it is a gap in the portfolio CPLG will fill very carefully. HIT Entertainment and Classic Media, with their leading preschool brands, are already key clients in Europe, and Manners says the company is looking at new preschool opportunities.
For new representations, Manners suggests CPLG will look beyond traditional licensing areas and to strong local opportunities.
"We have tried licensing brands in the past and it wasn't too successful, for very good reasons," says Manners. "But that's not to say we can't move a little way towards brands, and to work on properties that aren't entertainment in the traditional sense but which make use of our skills and expertise."
British Airways recently joined the client roster, as did Ubisoft with three of their gaming brands: Rabbids, Just Dance and Imagine.
As far as local opportunities are concerned, Manners is excited about two contrasting TV hits in the U.K. "The Only Way Is Essex" is an immediate, quick to market proposition satisfying huge consumer enthusiasm. The other is "Downton Abbey," the most successful British period drama since "Brideshead Revisited." It's a property that will come to market over a longer period.
"Sometimes there's a tendency to think that licensing is automatic if you have a TV property but it isn't," says Manners. "Better to wait for your audience and create demand."
Manners predicts a strengthening in TV licensing, not least because CPLG has Power Rangers on its books, but also because, he says, TV in general is getting stronger all the time.
Looking ahead, Manners stresses the need to find long term, slower build classic opportunities to add to the CPLG portfolio.
In the future, Manners emphasizes that opportunities still exist to develop markets in Europe, as well as looking to new territories. He also says a key challenge continues to be building more effective programs at retail for clients.
Although the re-focusing of CPLG will take a little more time to make significant financial impact, Manners says that the anecdotal evidence is of a new sense of purpose within the agency, an enthusiasm and an ability to look to the future in a new way.
"We have a lot of skill in this company and my challenge is to make sure we use the skill and experience effectively," he says. "We plan a little smarter and we are bringing a greater sense of cohesion to what we do. But we'll never lose sight of what's at the heart of our business–and that's entertainment."
Subscribe and receive the latest news from the industry Article
Join 62,000+ members. Yes, it's completely free.
You May Also Like
---