The Fashion Beat
The Fashion Beat
]> Entertainers, music brands, and retro bands take center stage at MAGIC Marketplace. As music continues to influence fashion, many entertainers and music b

]>Entertainers, music brands, and retro bands take center stage at MAGIC Marketplace.

As music continues to influence fashion, many entertainers and music brands are extending into the fashion category, bringing the beat of their worlds to market. Look for '70s and '80s band logos adorning Ts, hats, and accessories, among other items. Here, some high notes from the February 14 to 17 edition of MAGIC Marketplace, held at the Las Vegas Convention Center, Las Vegas, NV.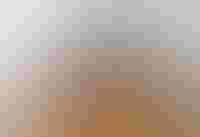 Fashion icon Patricia Field and music mogul Damon Dash teamed up to launch Patricia Field for The House of Rocawear, a limited-edition, exclusive designer collection that will be unveiled in the fall. The edgy collection, designed by fashion stylist Patricia Field of Sex and the City fame, combines hipster fashionista with "Rocstar" glam. Manufactured by Signature Apparel, key pieces in the line include a fitted stretch pencil skirt with a corset-style waistband; a jersey knit off-the-shoulder dress; and a Patricia Field/House of Rocawear signature motorcycle jacket with hot pink stitching, Chinese silk, and a lip image embellished with crystal. The Motorchic collection consists of fitted, lace-up, and plunging dresses; cropped and tailored fleece motorcycle pants; matching motorcycle and bomber jackets; and paint-splattered and patched denim. The Motorchic line will retail from $55 to $125. Both lines will be available at Macy's and other locations where Rocawear is sold. Yak Pak takes the Wrangler brand into the music category with the debut of the Wrangler Music collection, featuring decorative guitar straps in a rainbow of vibrant colors, as well as more subdued tones. Copper hardware and genuine leather tips adorn straps; some are embellished with decorative stitching or floral motifs. Corduroy and denim also are part of the mix. Fender, a name synonymous with music, is launching Fender Footwear, a collection of men's fashion athletic and casual shoes, boots, skate shoes, canvas sneakers, beach thongs, and chukka boots. Rich in color and subtle design details, Fender Footwear will kick off at retail in the spring, and will be followed by women's and children's offerings in 2006. Suggested retails will range from $20 to $150; distribution will target department stores, footwear chains, and independent shoe stores throughout the U.S. and Canada. Since the debut of Concept One's Concept Rock division, the company has secured rights for more than 65 bands including The Grateful Dead, The Rolling Stones, KISS, Bruce Springsteen, and David Bowie. These retro band logos and graphics decorate headwear, bags, and CD cases. Available now at Hot Topic, Musicland, Kohl's, Mervyn's, Spencer Gifts, and Lids, suggested retails range from $10 to $60. Onto a new licensing tune, Sierra Club and Everest Trading Corp. partnered to introduce a fashionable, yet functional line of performance-driven daypacks, backpacks, and travel accessories. The daypacks feature easy-to-reach cell phone pouches and compartments for water bottles. Organizer pockets are ideal for holding keys, wallets, and other necessities. In addition, MP3 and CD players also are easily accessible via specially padded compartments. The larger packs feature adjustable chest straps, waist belts, and proportional back panel and shoulder padding, as well as adjustable bungee cord lashing systems, and dual side pouches. Available in June at outdoor retailers and specialty stores, suggested retails range from $29 to $79.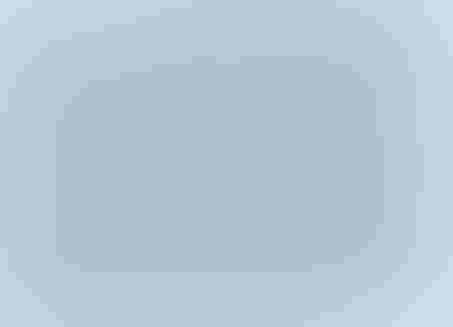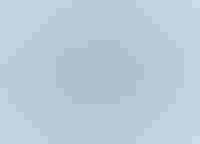 Junior fashion brand Hot Kiss and Merries International Inc. presented a fashionable outerwear collection that includes shells, insulated vests, and jackets (suggested retails from $52 to $120). The collection will be available this summer at Gadzooks, Rampage, Wet Seal, Robinsons-May, and Forever 21. Eventually the novelty collection will be distributed through additional outerwear retailers, as well. Sunwear and ophthalmic frames, as well as jewelry, cosmetics, fragrance, and bedding are next for Hot Kiss. Fashion brand kenzie (represented by InGroup Licensing) and Bijou International Corporation previewed the fashion jewelry collection of necklaces, brooches, rings, earrings, and bracelets set to hit retail in June. Key looks include three-strand necklaces in silver and gold, cameo brooches, and charm bracelets. The kenzie collection will be available at department and specialty stores in the U.S. and Canada; retail prices will be less than $40. Paul Frank Optometrics, a division of Baumvision LLC, unveiled its latest sunwear collection, which offers 10 new acetate frames, in three to six colorations each. A high-contrast burgundy and seafoam color combination is featured throughout the entire collection. Suggested retail prices are approximately $92. In other news, Paul Frank expanded its Small Paul collection to include fashion knits, woven tops and bottoms (with expandable waistbands), sleepwear, and underwear for boys and girls. Available in the fall at specialty stores and select department stores, suggested retail prices range from $9 to $56. Continuing to expand on the Tommy Bahama lifestyle, a collection of handbags via a license with ADH will roll into Tommy Bahama stores this summer; other retail channels are targeted for fall. The collection features laser-cut suede treatments, detailed straps, and motifs such as the hibiscus flower. Licensee Geneva Watches continues to update the Tommy Bahama collection with new treatments for both ladies (retails range from $185 to $395) and men (retails range from $240 to $395). Some of the newest: slim watches with croco straps and jewelry-inspired looks for women and multifunctional (day, month, military time) and chronographs (some with rubber straps) for men.
Subscribe and receive the latest news from the industry Article
Join 62,000+ members. Yes, it's completely free.
You May Also Like
---